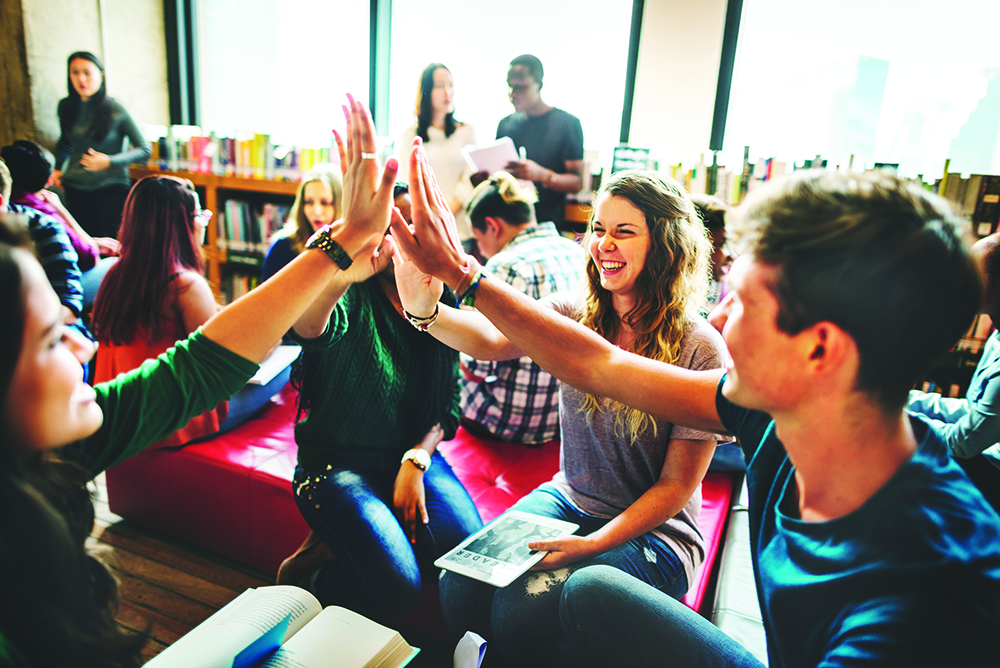 News that international students will be welcomed back to Aotearoa from April has been applauded, with Education New Zealand Manapou ki te Ao calling the Government's announcement 'a positive step for international education'.
Outlined as part of a five-step process for reopening borders from 28 February 2022, a border exemption clause for international students will come into effect in April, allowing 5,000 international students to travel for study here in the second semester. This is part of a the wider reopening plan, which will allow New Zealanders to return from Australia at the end of February and then from the rest of the world in March, with internationals allowed in from visa waivered countries such as Australia, the UK and USA 'no later than July', and the borders fully opening in October.
From October 2022, normal visa processing will resume, enabling international students to enroll for study in New Zealand in 2023.
ENZ Chief Executive Grant McPherson says Thursday's announcement is an important step towards rebuilding a strengthened and sustainable international education sector.
"The border reopening steps outlined enable the international education sector to progressively open through 2022 for the existing cohorts, with a new much larger cohort able to enter New Zealand for study before semester two. More details of the new student cohort will be determined by the Ministers of Education and Immigration and advised in due course.
"There's also an opportunity for students from Visa Waiver countries such as Japan and South Korea to enter New Zealand from July for short visits of up to three months.
"The Government has demonstrated their commitment to international students and educational institutions in 2023, with normal visa processing resuming in October 2022. This means international students can plan towards being in New Zealand for courses starting in 2023."
McPherson said education providers could now plan with greater certainty for the year ahead.
"It has been an incredibly challenging period for New Zealand education providers, international students, and those who support them. The sector has shown considerable patience as the borders were carefully managed to minimize the threat posed by COVID-19. Today's announcement is an opportunity to rebuild and reshape the sector to meet the challenges ahead."
McPherson said the innovation and diversification into online learning and delivery of courses offshore, including pathway programmes over the last few years, would remain a feature in the industry as it moved forward. Today's announcement also prepares the way for New Zealand students to resume international studies abroad in the future.
"All New Zealand education providers know the value of building international partnerships, and developing new ways of meeting student needs. These are important building blocks for future resilience and quality education outcomes.
"In addition, from 14 March 2022 students entering New Zealand through the border exception cohorts will have the opportunity to self-isolate, rather than going through Managed Isolation and Quarantine facilities – subject to complying with all the required health and border requirements."
McPherson stressed the importance of seeking advice before moving forward with applications for enrolment. Students who have questions about this border class exception should contact their agent or preferred education provider in the first instance.
Students can also visit NauMai NZ, which provides useful information for international students in New Zealand or preparing to travel to New Zealand.
He rā ki tua – Better days are coming!