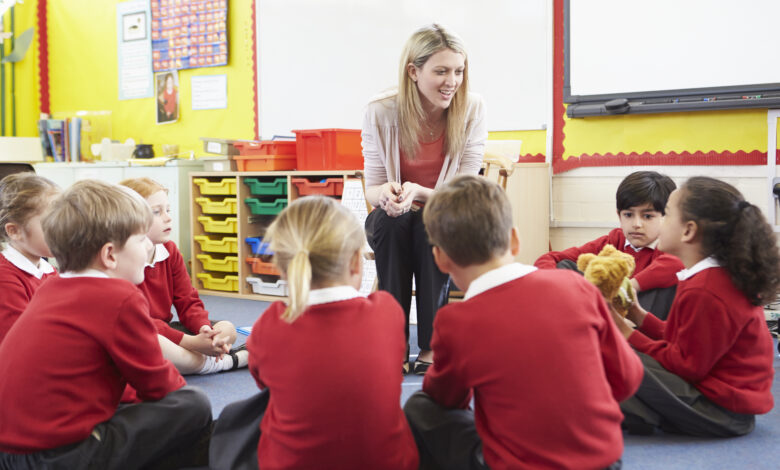 Over 97% of teachers across Aotearoa are double vaccinated against Covid-19, according to a survey of the education sector workforce.
With responses from 93.6% of education workforce members surveyed – meaning results are not definitive – the Ministry of Education research shows teachers are 'leading by example' with a 97.6% double vaccination rate.
Meanwhile, 3% of Ministry of Education staff who fall within the vaccine mandate remain unvaccinated.
"Leading up to the mandate coming into effect, our regional staff got in touch with their schools and kura around the country so they would know and could work with those who were anticipating an impact on staffing," says Sean Teddy, Operations and Integration Leader for the Ministry of Education.
"We found that the vast majority of schools and kura are managing with the resources available."
"Examples of support that can be put in place include using relief staff and teachers who usually work across a number of schools and utilising qualified support staff."
Teddy added, "Our regional office staff will continue to work with schools and kura to find solutions to any issues if they arise. To date, most have not required any support from us, which is very reassuring and testament to the great work schools and kura are doing to minimise disruption to teaching and learning."
Recently, the ministry asked school and kura leaders for aggregate information on vaccination data. This was not a mandated process, as the ministry is not the employer of teachers, with Teddy saying the national response rate was 93.6%.
"Given this is an exceptionally busy time for them, I want to thank them for the time they took to provide the information," he said.
"It supports what we were already hearing from school leaders. Teachers, educators and support staff are leading by example to give their student and parent communities and themselves confidence to be at school."
Nationally this survey shows that registered teachers have a high vaccination rate of 97.6%. Teacher aides and other staff at schools/kura also have high vaccination rates of 95%.
Wellington has the highest vaccination rate for registered teachers at 98.3%. Followed by Canterbury/Chatham Islands, Auckland and Otago/Southland who all have teacher vaccination rates of at least 98%.
| EDUCATION REGION | RESPONSE RATE | REGISTERED TEACHER VACCINATION RATE | TEACHER AIDES VACCINATION RATE | OTHER STAFF VACCINATION RATE |
| --- | --- | --- | --- | --- |
| Auckland | 92.2% | 98.0% | 96.5% | 97.3% |
| Bay of Plenty/Waiariki | 84.4% | 96.2% | 94.7% | 90.5% |
| Canterbury/Chatham Islands | 91.7% | 98.1% | 96.4% | 94.8% |
| Hawke's Bay/Tairawhiti | 96.1% | 97.6% | 95.0% | 95.0% |
| Nelson/Marlborough/West Coast | 100.0% | 96.8% | 92.8% | 93.7% |
| Otago/Southland | 89.8% | 98.0% | 95.6% | 96.1% |
| Tai Tokerau | 90.8% | 93.3% | 89.1% | 92.0% |
| Taranaki/Whanganui/Manawatu | 97.1% | 96.8% | 92.8% | 94.3% |
| Waikato | 97.9% | 97.2% | 93.9% | 95.3% |
| Wellington | 97.9% | 98.3% | 95.5% | 97.6% |
| New Zealand – National | 93.6% | 97.6% | 95.0% | 95.5% |
Other Education Workforce vaccination rates
| MINISTRY OF EDUCATION | MANDATED STAFF VACCINATION RATE |
| --- | --- |
| Of Ministry staff covered by the mandate | 97% |
| EDUCATION REVIEW OFFICE | MANDATED STAFF VACCINATION RATE |
| --- | --- |
| Of ERO staff covered by the mandate | 100% |