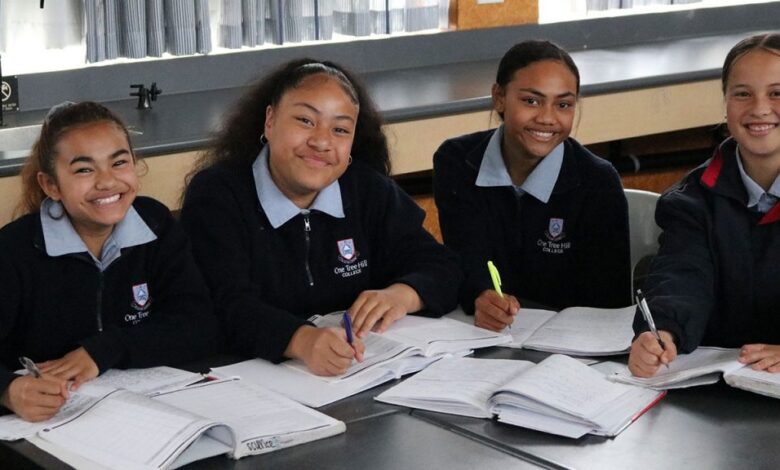 An opportunity to qualify as a secondary teacher while being based in a school four days a week is being offered by the University of Auckland in 2022.
The University's Faculty of Education and Social Work has partnered with seven secondary schools in south and east Auckland to offer the Teacher Education in Schools Programme, which allows students to study for the Graduate Diploma in Teaching (Secondary) while experiencing all the benefits of immersed learning in a school community.
As well as learning alongside experienced teachers, participating in school activities and generally taking part in school life, students will be given regular, allotted time to access the online teaching programme run by the faculty, in the same way as other online students.
Although they will be based at one of the schools, students will spend time in a number of the participating schools and complete practicums at two of them, so they experience different school communities.
There could also be opportunities for employment at the participating schools after qualification.
Faculty Dean, Associate Professor Mark Barrow, says the programme is a great chance for prospective teachers to become fully immersed in school life while completing the qualifications required to be an excellent beginning teacher.
"We are thrilled to work with seven schools with strong commitment to initial teacher education and to strengthening secondary education in the region.
"This partnership is a pilot that we all hope will expand and extend beyond next year."
The programme is for a select number of graduates wanting to qualify as secondary teachers in science, biology, chemistry, physics, social sciences, history, maths and statistics, English and Te reo Māori me ona tikanga.
Simon Lamb, Headmaster of King's College, sees the programme as a great opportunity for everyone involved.
"The principals of the collaborating schools are excited about offering an onsite teacher training option for university students wanting to become teachers," he says.
"We are a diverse range of secondary schools, representing a range of communities, united in offering experiential teacher training from within south and central Auckland. Through this initiative we are proud to contribute to the quality of future teachers in Auckland and beyond."
Applicants must have received an unconditional offer for the Graduate Diploma in Teaching (Secondary) from the faculty.
Successful applicants will be awarded a scholarship covering university fees and a stipend of $10,000, thanks to generous philanthropic support.
Participating schools are: St Kentigern College, Onehunga High School, De La Salle College, Aorere College, King's College, Tangaroa College and One Tree Hill College.
To find out more and apply, go to www.auckland.ac.nz/secondary or email: [email protected]