School playgrounds provide physical challenges and opportunities for children to develop motor, cognitive, perceptual, and social skills. Unfortunately, playgrounds are often the sites of avoidable injuries that may result in serious harm.
Many of these unintentional injuries can be easily avoided by certified safety inspection and meeting basic compliance obligations. In the event of a serious playground injury, baseline compliance with the NZS5828:2015 is the first evidence requirement. Owners and operators of play areas have a duty of care and bear the burden of proof in the event of a life changing injury or death. The Board of Trustees are legally responsible and failure to identify risk and comply with the NZS5828 Standard may be cause for negligence, blame, and ultimately fault.
The purpose of the NZS5828 Playground Safety Standard aims to protect children from serious harm, permanent disability, or death. The technical provisions within the standard are based on decades of injury data and accident patterns that have been observed in the child population around the world. Certified playground inspection is essential to user safety and compliance and regular maintenance in accordance with the standard will greatly help minimise the risk.
A key opportunity for playground injury prevention is comprehensive inspection by a certified expert, followed by modification or correction of hazards and ongoing maintenance of playground equipment and ensuring surfacing impact performance. Whether your play area is old or new, it is important to engage a certified L3 Inspector for assessing safety and compliance which will ensure that any hazards and non-compliances are identified well before failure and injury.
There are two types of inspection for school playgrounds as recommended by the NZS5828 Playground Equipment & Surfacing Standard.
1. New playgrounds: Upon completion of a new playground construction, an independent post-installation inspection should be carried out by a certified L3 Inspector to audit compliance with the relevant parts of NZS5828:2015.
2. Existing playgrounds: Annual main inspections should be carried out by a certified L3 Inspector to establish the overall level of safety of equipment, foundations, and surfaces. This inspection will also consider decay, corrosion, wear and tear, compliance, and repairs.
Comprehensive L3 inspections should include all hazards such as structural issues, body entrapment, worn or broken components, falling spaces and other safety hazards or non-compliances are assessed to NZS5828:2015 standards and then formally identified in a comprehensive working document often becoming an action plan for the Board of Trustees to action repairs, maintenance, upgrades or long-term replacement.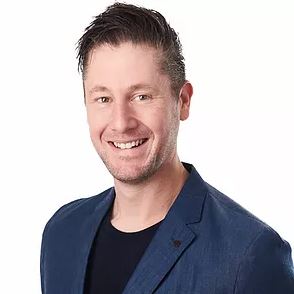 Author Adam Stride is the Director and Principal Inspector (L3) Outdoor and Indoor Play Inspector at Playsafe Ltd. Playsafe is a professional independent inspection and compliance consulting entity that provides services relating to play safety, compliance, surface testing, training, and playground inspection in New Zealand.
Playsafe is internationally accredited to the Register of Playground Inspectors International (RPII), Playsafe inspects to the NZS5828:2015/EN:1176 Playground Safety Standards.