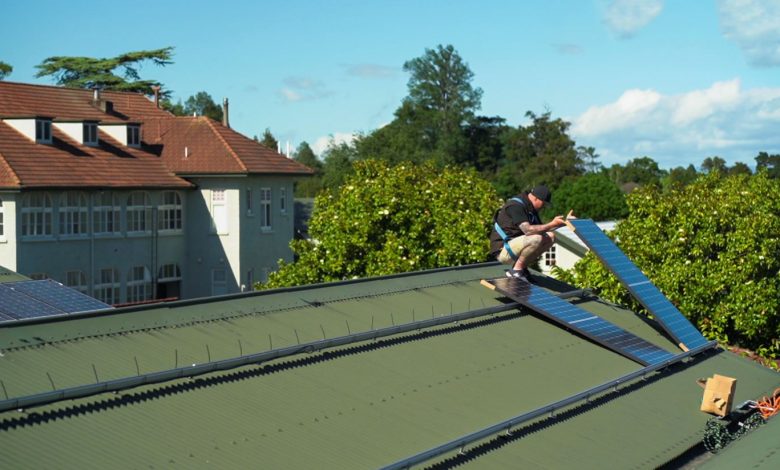 Freemans Bay School, located five minutes out of Auckland CBD, teamed up with Solar Group to install a 10.6kW system on their school roof.
The primary incentive of implementing a renewable energy source was to cut utility costs and honor the long-term vision of the school; to create a stimulating learning environment through hands-on education. Cindy, the principal stands strong by their school mantra to empower, engage, and enrich their community of students, and installing solar has been a steppingstone to support this.
Cindy shares: "Schools are the heart of our communities and should therefore be leaders in sustainable practice. At Freemans Bay School, not only are we generating our own clean, renewable energy resulting in savings that are now prioritised to students learning, we are also educating our students and families about responsible practices that are going to result in a better world for our generations to come."
With the vision of the school board, Solar Group's consultants undertook a detailed analysis of their daily power usage and weighed this against the budget assigned for the system. This free consultation allowed Solar Group to engineer a detailed structure as to how the project will be managed along with building a trustworthy relationship with Freemans Bay School.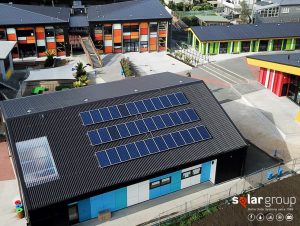 As seen in the picture of the school, the solar panels are calculatedly positioned on the most northern facing roof, as a method to harness the optimal amount of sunlight.
To date, Freemans Bay School has generated more than 40 MWh of green energy, along with saving thousands of dollars over the course of having solar installed. To track their system productivity, they have access to an online platform that displays their current savings, in regard to money, energy, trees, and CO2. This has proven to be a valuable material as it allows students to participate in the learning of a renewable energy source.
This solar project, which we call phase one has sparked further conversation in the school regarding the future of technology and the path to bettering New Zealand's environment. Looking ahead, Solar Group and Freemans Bay School are in the process of planning phase two of solar installations for brighter and sunnier futures.
And what better way, than to educate the children?