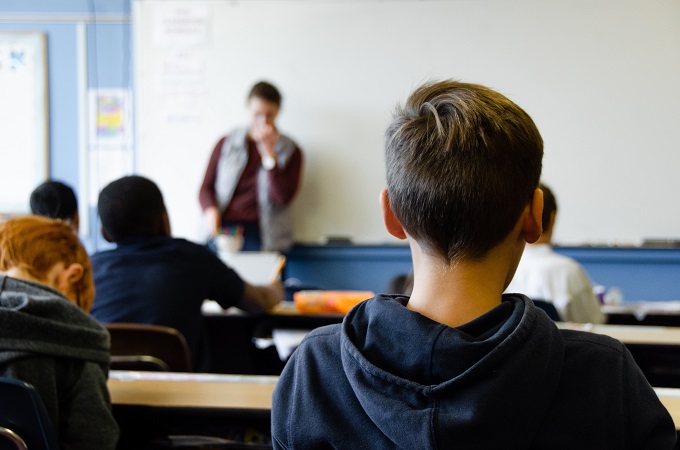 The teacher shortage in Auckland is set to be over, according to the Ministry of Education.
Teacher Demand and Supply Planning Tool results have this month shown the Auckland teacher shortage has fallen into line with the rest of the country and predicts supply will continue to meet demand well into next year.
The MoE report found, "The Auckland teacher demand and supply outlook is broadly similar to our national results published in November 2020, under the assumption of no further Auckland-specific Covid-19 restrictions and economic impacts.
The demand for secondary teachers in Auckland is projected to grow year-on-year out to 2025. In contrast, the demand for primary teachers in Auckland is projected to decrease year-on-year out to 2026.
"In both sectors, over the next few years we are anticipating even higher teacher retention, growth in Initial Teacher Education graduate numbers due to increased enrolments, and – in particular in 2021 – a growth in the number of former teachers interested in returning to the workforce, partly driven by qualified teachers returning to live in New Zealand since the global outbreak of Covid-19."
Covid-19 has increased the complexity in modelling of the outlook for teacher demand and supply in Auckland, it said. Findings relied on assumptions based on such factors as 'trend information for key inputs (such as student numbers and teacher retention rates in Auckland), as well as 'anticipated impacts of the Covid-19 pandemic on these inputs in future'.
In the Auckland secondary school sector, there will be an estimated shortfall of just 30 teachers this year and 20 teachers in 2022. The MoE predicts the shortfall will rise to 60 teachers in 2023.
It states,:
We anticipate there will still be an ongoing requirement to grow the supply of secondary teachers to support Auckland schools in finding the teachers they need. This is especially the case in hard-to-staff subjects such as te reo Māori and STEM (science, technology, engineering, and mathematics), in the Māori medium sector, and to find teachers for certain schools within the region.
For the primary sector in the Auckland region, the Teacher Demand and Supply Planning Tool modelling provides confidence that demand will be met by the available supply in 2021 through to 2023. It adds, "However, beneath this high-level outlook for the Auckland region, we anticipate there will still be an ongoing need to help primary schools in the Māori medium sector find teachers, and to support certain individual schools where required."
To read the report in full go to: https://www.educationcounts.govt.nz/publications/schooling2/workforce/a-summary-of-the-teacher-demand-and-supply-planning-tool/TDSP-Tool-Feb-21-Auckland-region