Industry Voices
Afterschool care leader recognised as Top NZ franchisor in new book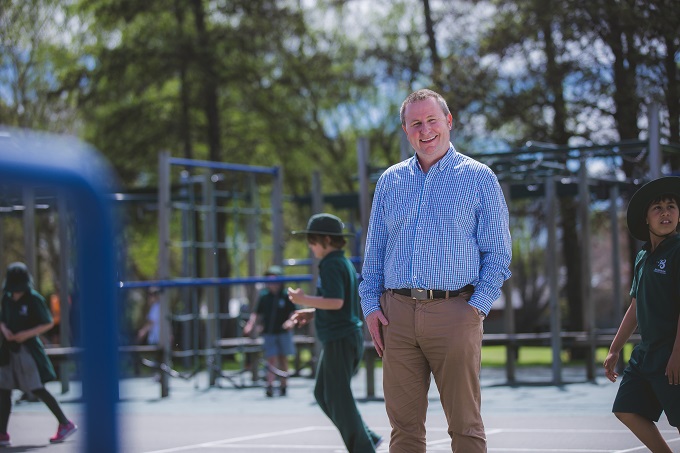 He put everything on the line to follow a passion for helping children and 11 years later has his franchise operating in multiple schools across New Zealand.
Paul Jamieson sold his house and rental property in Wellington back in 2008 and moved the family to Auckland where he became the Regional Master Franchisee of Kelly Sports, a business offering afterschool sports programmes for children at their schools. Three years later he bought the entire Kelly Sports Franchise and hasn't looked back since.
Mr Jamieson joins the top franchise leaders in 11 other niches to share their stories and offer their valuable advice in the best-selling book, "New Zealand's Top Franchise Leaders, Secrets Revealed," written by Pete Burdon
"It's the best decision I've ever made because I'm passionate about kids. One of the things I love the most is seeing kids annoyed when mum or dad come to pick them up early. That may sound strange but it's because they think they're going to miss out on something and it shows me they are really enjoying themselves," Mr Jamieson says in the book.
The franchise has grown massively since 2011. There are now 36 Kelly Sports locations across New Zealand, up from seven. But the big change was the launch of Kelly Club, a similar business that covers more than sport and cares for children for a longer period after school. There are now 70 Kelly Clubs across New Zealand.
"The two work really well together and some franchisees run both at the same school," Mr Jamieson says.
He is still growing the business around New Zealand and looking for franchisees with a particular set of skills. "They have to be as passionate about kids as me, but also have great communication skills to deal with the children, their parents and also school principals," he says.
"The last time they were in a principal's office might have been for the wrong reasons when they were at school, but now they have to sell themselves and the Kelly philosophy. That can be difficult for some."
Kelly Sports and Kelly Club also offer before school and holiday programmes, all designed to grow skills and confidence.
'New Zealand's Top Franchise Leaders, Secrets Revealed,' by Pete Burdon, can be found at www.FranchiseLeadersBook.com or at all good bookstores. Pete Burdon is a best-selling author of books sharing the stories of leaders in specific niches.