News
Sports & Recreation
Industry Voices
CASE STUDY: Meadowbank School shows "enormous pride" in new sports surfacing
It was a long time coming, but worth the wait for Auckland's Meadowbank School community!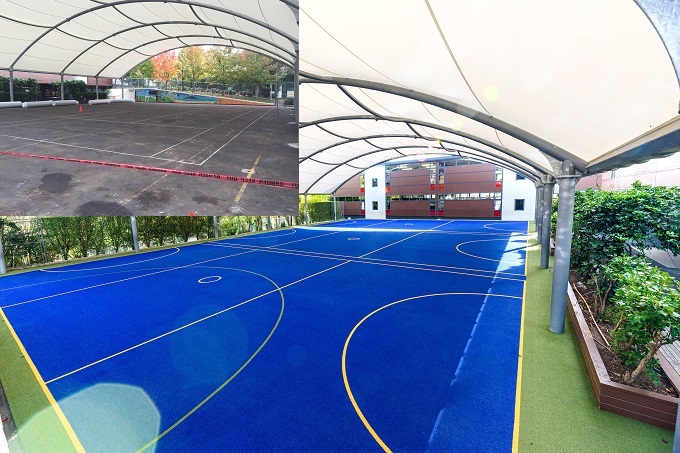 An old, worn asphalt area covering just over 1,000m2 was transformed into three new junior netball courts and a hockey training area, thanks to the sports turf installation experts at Teamturf.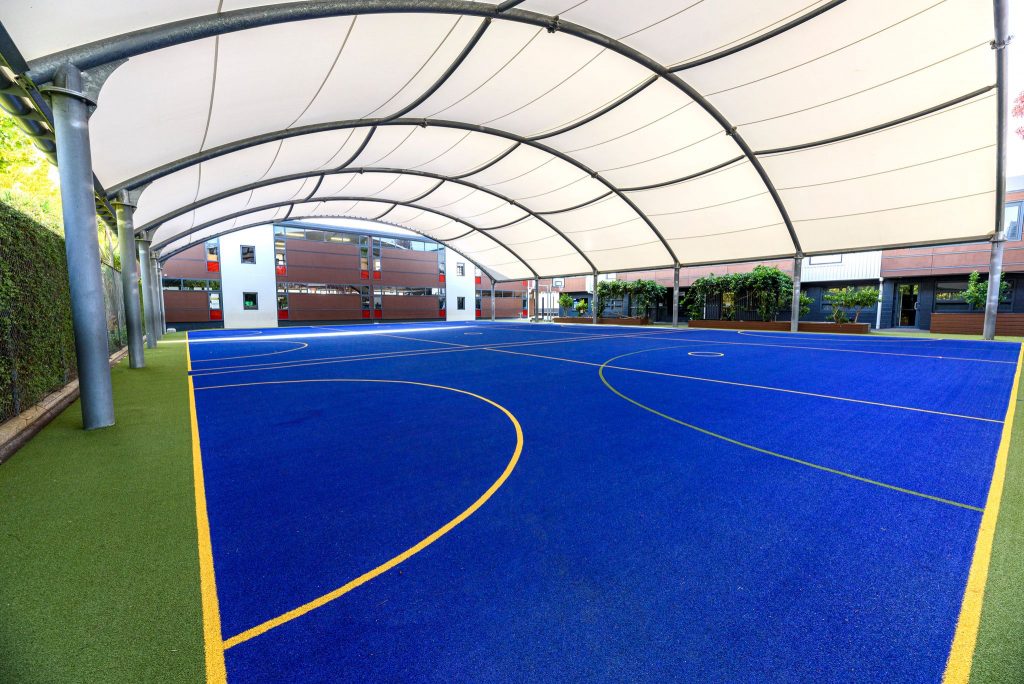 After an extensive amount of fundraising over several years, including countless initiatives and hundreds of hours spent to raise the required funds, the school community can now finally enjoy their new artificial courts with enormous pride.
The brand-new covered area has improved the variety and safety of the physical education activities available to students by providing an all-weather, all-season space for outdoor games and sports. Meadowbank now introduces younger children to different types of activities to develop their skills from an earlier age.
The turf installation process is normally very weather dependent with delays often experienced during the winter months; however, the installation team on this project found themselves enjoying an uninterrupted run due to the roof structure having been installed prior to arriving onsite.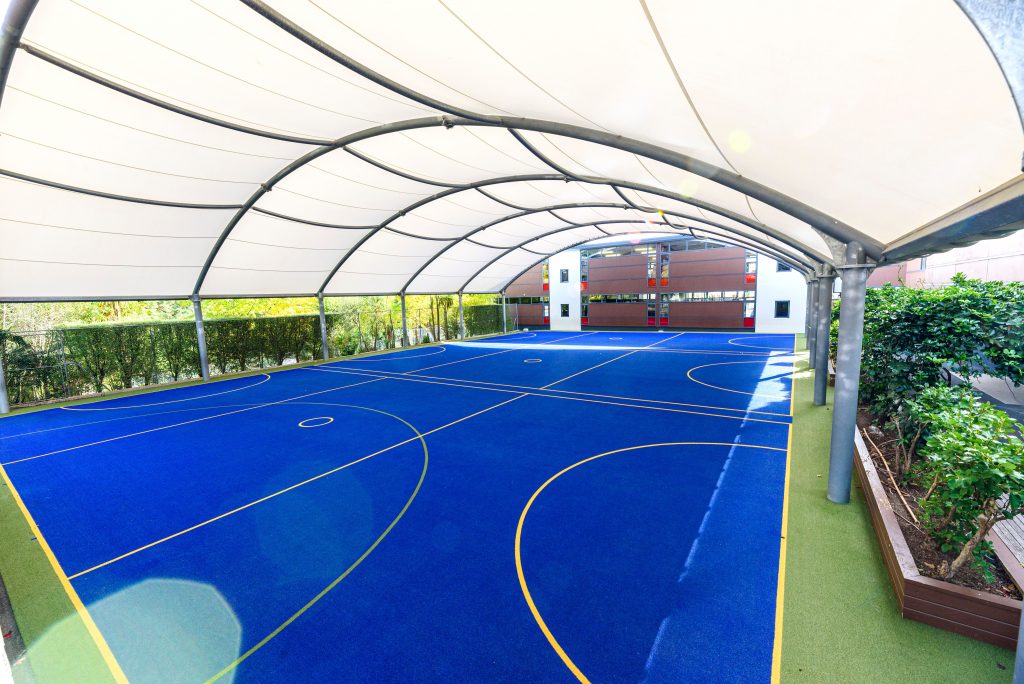 The old asphalt base needed some repair work prior to the installation of the turf. The installation technicians patched the low areas and depressions with a specialist levelling compound resulting in a completely even area, ready for installation of the artificial grass.
Meadowbank School selected the Probounce Coolplus surface manufactured by APT Asia Pacific and Teamturf's premier multi-use school surface. Probounce Coolplus is a 16mm surface designed to be the perfect multi-use surface for schools. The twisted yarn fibres and lower sand volume combined with a vibrant range of colours gives the court great visual appearance. The texturised monofilament yarn fibre provides a multitude of benefits including a non-directional influence on hockey ball rolls and a consistent ball bounce for all other ball sports. This was a big factor in the school's decision as the surface needed to cater for PE classes and netball and hockey training and games.
"Since the cover went over the courts and the new turf was put down the space has been transformed into an all-weather teaching space. As the physical education specialist, I have found the surface suitable for a vast array of sports," explains Greg Sullivan from Meadowbank School.
"The old asphalt surface was slippery and had faded with confusing court markings. The new Probounce Coolplus turf has good grip and clear simplified court markings which has been really useful for both safety and teaching purposes."
The courts are now in use from 7:30 to 17:30 most days and are also well used by the school community over the weekend, especially in the wet winter months!