News
Sports & Recreation
Industry Voices
CASE STUDY: Awe-inspiring new sports precinct revitalises Christchurch
The devastating Christchurch earthquakes in 2011 destroyed much of the city's surrounding sporting facilities but did nothing to quell the local community's hope nor determination.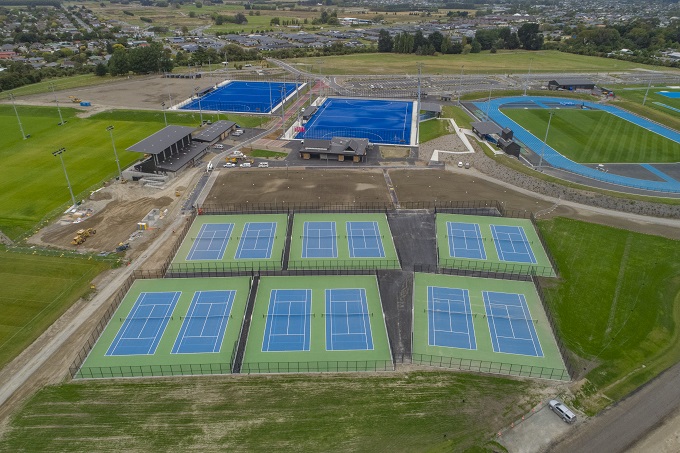 The Christchurch City Council began its significant task to reconstruct fallen buildings, including many sports facilities. The idea was not to simply replace the previous ones, but to develop a bigger and better central hub that catered to several sports, such as hockey, tennis, and athletics.
The council employed several contractors including Rod Armstrong from Prestige Sports Surfaces to complete the new Ngā Puna Wai Sports Precinct. Rod was responsible for installing the 12 International Tennis Federation-certified tennis courts using APT Asia Pacific's Laykold® Masters system.
"For this project, Laykold Masters was selected as the preferred surface due to its ability to withstand high usage over a long period of time, its multi-use applications including netball and basketball, and its range of long-lasting colours," explains Rod.
Laykold Masters is part of APT's wider Laykold family of acrylic sports surfaces that can be customised to achieve the desired performance, playability and appearance. Specifically, the Laykold Masters Float system is a great option for schools as it includes a prefabricated shock pad layer, made from recycled tennis balls, for added comfort and 21 percent force reduction. It is an incredibly cost-effective way to breathe new life into asphalt or concrete surfaces, is low maintenance, and comes in a huge range of colours to encourage student play and participation.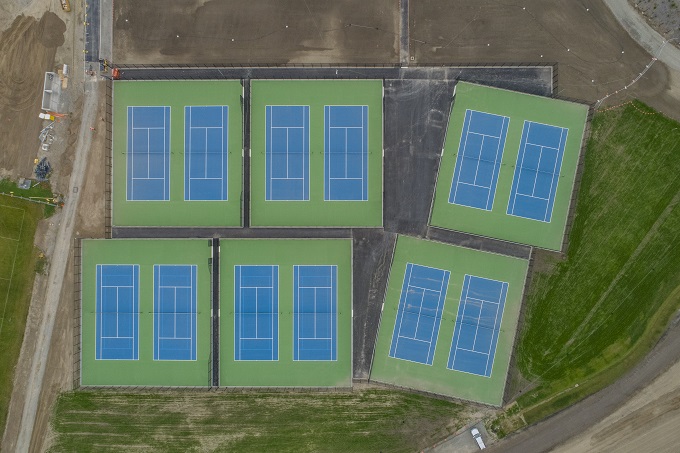 Laykold is also the official court surface of the Miami Open, New York Open and now the US Open – the world's biggest tennis Grand Slam.
The Ngā Puna Wai Sports Precinct was completed in March 2019 and has proven to be an incredibly popular hub for community and elite tennis, hockey and athletics events.
Christchurch has certainly endured several tragedies in the past several years; however, facilities like Ngā Puna Wai continue to bring hope and togetherness to the community.