News
Op-ed
Teachers' Desk
Teacher aides: are we asking the wrong question?
The recent teacher aide pay equity settlement is long overdue, but the wider issue of what inclusive education really means still needs to be addressed, says a University of Auckland expert.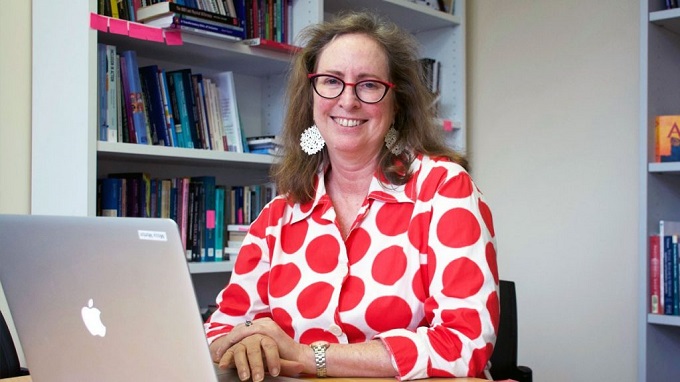 Professor Missy Morton at the University's Faculty of Education and Social Work believes the bigger question remains that if teacher aides are the solution, what is the problem?
"I think we still need to be thinking more ambitiously about how we set up our aims and strategies for an inclusive education system," she says.
"Should it be about dealing with one child at a time or reforming a fundamentally exclusive – and excluding – system that we inherited from our colonial foundations?"
She believes educators have spent the last 150 years "tinkering with the system" to make it more responsive to particular students, often at the expense of others.
"In the early days of trying to make it possible for more children with learning support needs to attend their local school, teacher aides (TAs) were intended to 'ease' this process by making it less of a 'burden' for schools and teachers," she says.
This worked better in some settings than others. "For example, there have been many stories where schools wouldn't enrol a student if there was no funding for a TA, and there have been schools who have sent a student home when that student's aide wasn't able to come that day."
And because the TA's job is directly linked to the Ongoing Resourcing Scheme (ORS), which can only be applied for to fund individual students, the aide is officially there for that student rather than to support the teacher to offer the best experience to the whole class.
"A significant consequence of this has been that for some students, almost all of their time is spent with the TA as the only teacher, and whatever good intentions a TA might have, they are not in a position to implement change in a classroom or school," she says.
She believes schools also need support to imagine better ways of working with TAs to make the best use of their potential to support teachers, so that all students are genuine members of classrooms and wider school communities.
"Once imagined, how can schools shift a culture that possibly needs a nudge to be more inclusive?"
Teacher aides have a range of duties including helping particular students with their learning, taking smaller groups for reading or other subjects and helping with things like eating, drinking, changing for sports or using the bathroom.
They still face precarity of employment and are on an hourly wage that is entirely dependent on that ORS funding; so no funding, no TA hours, and that creates knock on effects for students' participation and attendance.
Where it works best, says Professor Morton, is when there is a culture of participation and learning for everyone.
"When TAs take up these kinds of responsibilities, the classroom teacher is available to do some focused work with the student(s) with learning support needs, and together, the teaching team design resources for the diverse needs of all learners."
Another area where TAs are invaluable is helping students to participate in clubs and groups, school performances, sports days, and most importantly, supporting them to just 'hang out' and get to know others in the class, she says.
"They can also build a bridge between student and teacher where there has been lack of connection, which involves quite a skill set and a lot of perseverance. In effect, a really good TA potentially works themselves out of a job!"
In the worst case scenarios, she says a school or classroom teacher may be reluctant hosts to a student with learning support needs. "Sadly, there are some schools and teachers who don't believe that all children can learn."
And aside from improved pay, teacher aides' working conditions are still not satisfactory, says Professor Morton.
"They still face precarity of employment and are on an hourly wage that is entirely dependent on that ORS funding; so no funding, no TA hours, and that creates knock on effects for students' participation and attendance.
"There has also been a lack of opportunity for professional development and no clear career structure, and these aspects are on the radar for future announcements; the devil is always in the detail."
So there's still a long road ahead before the teacher aides' role is fully utilised and the New Zealand system includes all learners, she believes.
"If we can create a truly inclusive education system, we will see the reward later down the track with greater diversity in the workplace and in all aspects of our society, to the enrichment of us all. Teacher aides have the potential to be a big part of that."