News
Health & Safety
Op-ed
Maori Language
Covid-19: Vital that tikanga adapts again
Opinion: Kaumātua voice in the Covid-19 crisis is key to Māori well-being. A new study seeks their understanding and advice on how tikanga might have to change.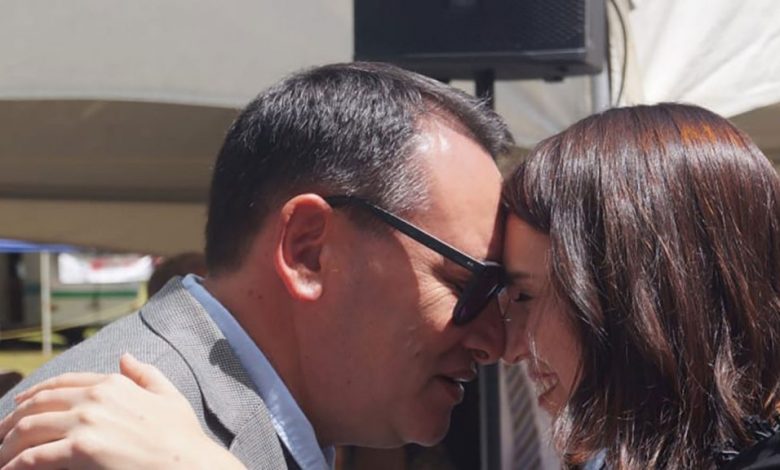 As we near the end of the fourth week of a nationwide lockdown in response to Covid-19, the next steps that will be taken by the country to prevent the spread of the virus remain uncertain.
What we can be sure of however, is that there will be continuing rāhui on particular interactions. Avoiding kanohi-ki-te-kanohi (face-to-face) social interactions, particularly with older people, will be vital in preventing the spread.
Our study, Harirū, Hongi and Hau: In the time of Covid-19 is giving voice to kaumātua experiences and recommendations in relation to these responses to Covid-19. The study will look into how older Māori understand hau (vitality of a person), bodily fluids and the tapu of the body, and how they anticipate navigating advice and regulations around personal distancing, self-isolating, and gatherings.
Dr Tia Dawes, project manager, says "capturing the voices of older Māori is key to the project, and is essential in well-being research if uplifting the well-being of Māori is to be achieved". Proper knowledge of how Covid-19 is understood by kaumātua will be vital in developing pathways that promote health and wellbeing, beneficial policy formation, healthy and resilient communities and culturally appropriate services for Māori.
This project, led by the James Henare Māori Research Centre with other medical and policy experts from the University of Auckland, is committed to the wellbeing of kaumātua. As a group, kaumātua already face health inequalities that stem from poor housing, inherited health conditions, living in communities that lack resources – the list goes on.
Concerns have been raised over the danger that this pandemic will reproduce, or even exacerbate such inequalities. We only need to look back at the hugely inequitable health outcomes for Māori in previous pandemics and epidemics to see the risk that Covid-19 poses for kaumātua. Our research aims to ensure that history is not repeated.
The social distancing restrictions central to this study will of course put limitations on the usual methods used to interview kaumātua. Our project is designed for contactless research methods in order to keep our participants safe, particularly due to the well-known risk the virus poses to older people. Interviews will be conducted online and through smart-phones that may be provided to each of the participant kaumātua, from the Ngātiwai and Waikato case-study groups. The project is informed by kaupapa Māori theory and practice and will be led and controlled by Māori researchers, ensuring Māori priorities and processes.
The types of activities and interactions being restricted, in effort to reduce the spread of Covid-19, have all been shown to underpin the wellbeing of kaumātua. Gestures such as hongi and the harirū (shaking of hands) or kihi (kiss on the cheek) that accompany it carry deep spiritual meaning. Other restricted activities like tangihanga, or a physical presence at the marae or among whānau serve a function within spiritual wellbeing too, but they're also vital to Māori in more tangible ways.
Marae, for example, are at the heart of many communities and promote social engagement and integration, and provide services, while also mitigating social isolation for many older Māori. Close social contact is woven into the fabric of the lives of many Māori – their homes, their care arrangements and their whānau contributions.
"New learnings come out of horrendous events" says Professor Ngapare Hopa, a researcher on this project. The Covid-19 pandemic will challenge the foundations of Māori well-being and cultural practice as we know it. The situation means that "we are being forced to think about old practices and beliefs".
Successful responses to Covid-19 must recognise these Māori ways of being and ensure that Māori, in particular kaumātua, are central in developing and implementing solutions and alternatives. Tikanga has always been fluid, and now as we face Covid-19, it's vital that it continues to adapt.
The project was awarded funding through the HRC (Health Research Council) Covid-19 rapid response research fund.
Charlotte Muru-Lanning is a research assistant at the James Henare Māori Research Centre in the Faculty of Arts. Published with permission from University of Auckland, originally appeared: Newsroom Covid-19: Vital that tikanga adapts again 21 April 2020.