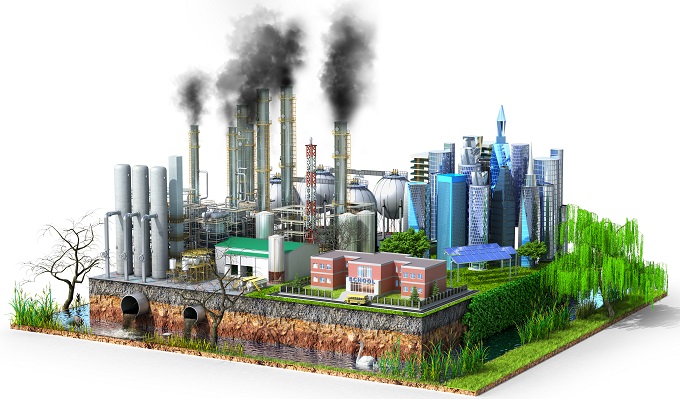 In mid-January, Ministers James Shaw and Chris Hipkins announced the launch of the resource Climate change – prepare today, live well tomorrow.
Its aim is to support learning about the causes of climate change, its effects on people's lives in the place where they live and what they can do to mitigate its effects. It was developed and piloted in a Christchurch school and further developed by Ministry of Education experts.
There has long been a need for such a resource but how does it stack up against the sort of climate change education recommended by environmental education experts? And how well does it align with what student leaders of Auckland's School Strike 4 Climate think should be taught?
One of the elements identified by both experts and student leaders is developing knowledge about the causes of climate change and its effects, particularly relating to where people live.
This resource certainly provides multiple opportunities for this as well as suggestions for incorporating Mātauranga Māori, which could help learners develop a different perspective. Being able to hold multiple perspectives is a necessary skill for 21st century learners, according to education experts.
Experts also recommend having climate scientists interact with learners to help develop understanding about how scientific knowledge is constructed. This element is also present in the resource, which includes for example, a video of an ESR climate scientist talking about their work.
However while there are scientific activities, such as observing the greenhouse effect in a jar, I believe this resource has missed the opportunity to more fully explore how scientific knowledge is constructed. Discussions about the role of evidence and inference in science could have been had, along with the role of modelling, a key scientific practice in climate science.
Additionally, links to the science capabilities could have been made. In this way, learners would have had more opportunities to develop their understanding of the 'Nature of Science', the overarching and the most important strand in New Zealand's science curriculum.
Both experts and student leaders agree that emotion is an integral part of climate change education, with experts saying that fostering optimism about being able to mitigate and adapt for climate change is crucial.
In its accompanying wellbeing guide this resource does have a focus on emotion, with strategies and activities to help learners recognise their emotions and manage them, albeit in a general way. There is also an activity that illustrates how a Year 8 student is a climate change activist, which potentially provides a role model for learners.
But I would argue that given the depth and strength of the emotions expressed by student leaders, this guide needs to focus more strongly and specifically on strategies to help learners manage the emotions (like depression, anxiety, fear) engendered by the effects of living with climate change.
Given that student leaders spoke of their despair and feelings of hopelessness for the future, referring to it as 'eco-anxiety', any resource needs to provide ways of helping learners cope with such dark emotions.
Ways of managing the grief and mourning associated with the loss of species, particularly iconic ones, and changes to one's own lifestyle or home should also be included.
Feeling that one can take action that will make a difference is another key element identified by both experts and student leaders. Again, this resource does have opportunities for, and suggestions about, possible actions. However, many of these are individual ones, such as choosing to cycle or walk, to eat less meat and dairy and reducing electricity usage.
This places responsibility on the individual for making the changes needed. While taking action on an individual level is important, collective action at a community, regional and national level will have far more impact, a point strongly endorsed by Auckland's student leaders.
Leading on from taking collective action is another critique; the lack of any mention of a political stance. There is nothing in this resource about how to make a submission to local council or Parliament, or talking to one's Member of Parliament or local board, and yet it's precisely at this policy and legislative level that change at a societal level can be effected.
As Greta Thunberg (who is featured in this resource) states, children are never too young to do something and I believe that being able to take such political action is an important part of being a citizen in a democratic society.
The other major critique I have is the lack of opportunities for critical reflection on one's values and worldview, which are key drivers of our decision-making. Environmental education experts argue that many people currently hold an anthropocentric worldview, where they see themselves as separate from our planet and therefore as having the right to access its many resources.
Experts assert that climate change education needs to challenge this worldview and its associated values to help shift to a more relational worldview where people see themselves as being part of the planet, with their actions having an impact upon it.
Having opportunities to critically reflect on one's values and worldview can help to bring about change and develop learners' systems thinking, another requisite element. Student leaders talked about the importance of being able to adopt a holistic approach when analysing issues, focusing on how the system's parts in an issue interrelate and are in turn, interdependent on, other interrelated systems.This type of thinking is a way of helping learners embrace the complexity of 21st century living where there is very little certainty.
Climate change – prepare today, live well tomorrow is aimed at Level 4 (11 to 14-year-olds) but according to student leaders, all children need access to climate change education.
While this resource is a good start and contains many elements identified by both experts and student leaders, I believe far more work needs to be done to develop education resources that contain all of the above-mentioned elements for all age levels, along with professional learning for teachers so they can make the best use of them.
We are already living with the effects of climate change, and given that these effects will only intensify, quality climate change education resources are urgently needed now.
Dr Sally Birdsall is a lecturer in primary science and sustainability education in the School of Curriculum and Pedagogy in the Faculty of Education and Social Work at the University of Auckland.