News
Administration
Celebrating men in teaching
Teachers have arguably the most influential profession, spending roughly six hours each day shaping the minds of future generations.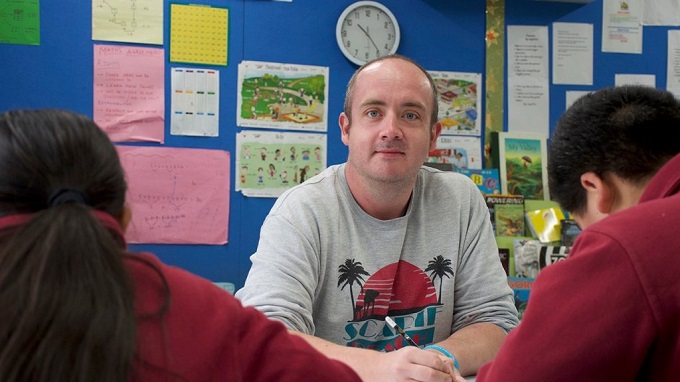 But there are huge inequalities in Aotearoa New Zealand schools. For every three female school teachers, there's only one male teacher, and less than 5 percent of early childhood teachers are male.*
That's what inspired third-year Bachelor of Education (Teaching) student Blake Pattison to become a teacher.
"Throughout primary school, I never had a male teacher," says Blake. "Having a male teacher for the first time in high school made it easier for me to connect. I decided I would become a primary school teacher so that I could hopefully impact the lives of young boys and girls within the community."
Blake says it's crucial to have a wide representation of different perspectives in schools.
"Males and females often have different experiences in schooling and in life, so it's important to have an equal representation of viewpoints," he says. "Teaching is an extremely rewarding job, so I'd recommend it to anyone who wants to have a positive impact on future generations."
For UK-born graduate Duncan Preston, a teaching career wasn't always on the cards. He spent years working in hospitality in England but decided to switch to a career where he could make a meaningful difference to people's lives. Teaching was a no-brainer; it's in his blood.
"My mother and aunty were both high school teachers and my brother coaches and teaches in Manchester, so it runs in the family," Duncan says. "As clichéd as it sounds, no two days are ever the same and I love the feeling of having achieved something day in, day out."
Teaching is an extremely important job and not a career to be taken lightly, but it's the most rewarding job I've ever had.
Duncan, who works at Sylvia Park School, says that having a mix of both male and female influences can benefit all students.
"Balance is particularly important in education, especially as we teach students about the concept of Hauora and the need for balance across all dimensions," he says. "Positive male role models can help young men who may not be comfortable talking to female teachers about difficulties or stressful experiences they may be facing.
"Having said that, the most crucial thing is having teachers who go into the career for the right reasons. It's an extremely important job and not a career to be taken lightly, but it's the most rewarding job I've ever had. It gave me a completely new mindset about what a rewarding career can look like."
Statistics NZ, 2018