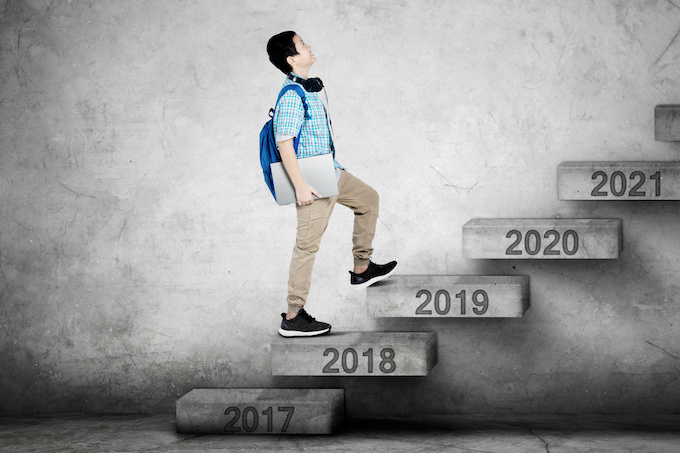 NZEI Te Riu Roa has welcomed the direction of the Tomorrow's Schools reforms announced today.
President Lynda Stuart said it was great to see that the Treaty of Waitangi and the rights of the child were underpinning the changes.
"What we've seen today provides hope, and focuses on greater support for school leaders and teachers to meet the needs of our students, while still empowering local Boards of Trustees," she said.
Ms Stuart said it was particularly encouraging to see the report's acknowledgement (Recommendation 3f) that teacher aides and cultural experts were undervalued in our schooling system and had precarious employment.
"We agree that changes need to be made as a priority to ensure that these essential staff are appropriately remunerated and developed to continue supporting our students' success," she said.
"We're looking forward to genuine engagement and a high-trust relationship with the Government as we work together on the details of change and implementation. The direction of the reforms is good – how we get there together will be key to their success, along with the necessary resourcing," she said.
Ms Stuart said the wider sector was also eagerly awaiting the release of the Early Learning Strategic Plan as it would be of paramount importance to see alignment of our education system for the learners who transition through it.
The Government's reform of the Tomorrow's Schools system is a watershed moment in education and an opportunity to create meaningful change for ākonga Māori and their whānau, said Associate Education Minister Kelvin Davis.
"Last year through Kōrero Mātauranga | Education Conversation, Māori teachers, parents, ākonga, whānau, hapū and iwi told us what they thought was most important in Māori education," Kelvin Davis said.
"Māori said they want to exercise more agency and authority over the education of Māori learners; they want to see their identity, language and culture in the daily practice of our education system; and they want learning environments that are physically and emotionally safe.
"We have listened, and this year, we have acted to give effect to these things.
"Lifting achievement for Māori students is a priority for our Government and we have already taken practical steps to achieve this, through initiatives like Te Ahu o te Reo Māori and Te Hurihanganui and our funding boost for Kōhanga Reo.
"With these reforms we are taking further steps to give practical effect to Te Tiriti o Waitangi and we will hold the system to account to deliver more and better for Māori," Kelvin Davis said.
Boards of Trustees will:
Be asked to take all reasonable steps to eliminate racism, stigma, bullying and discrimination within their schools.
Ākonga Māori and their whānau will:
Have access to free local complaints and dispute resolution panels for serious disputes with a school.
Schools will:
Be asked to ensure that their plans, policies and local curriculum reflect local tikanga, mātauranga Māori and te ao Māori; and focus on achieving equitable outcomes for Māori students.
Be asked to take reasonable steps to provide instruction in tikanga Māori and te reo Māori to all learners.
The Ministry of Education will:
Develop advice about how to strengthen Māori and iwi engagement in school governance, as a priority by June 2020.
Develop a Māori Medium Network Plan for the next decade to strengthen the Māori medium pathway and an education workforce strategy to ensure teacher supply for the Māori medium pathway.
The Ministers of Education and Māori-Crown Relations: Te Arawhiti will:
Be able to specify what education agencies must do to give effect to Te Tiriti and support outcomes for Māori learners. These requirements will be included in amendments to the Education and Training Bill which will soon be introduced to Parliament.
"These changes represent a major reform of our education system," Kelvin Davis said.
"They will take time to implement and embed and will need to be well managed over the next 10 years.
"However, we have a plan with an eye on supporting better outcomes for ākonga Māori and their whānau and we must continue work to give life to these reforms," Kelvin Davis said.
Secondary teachers welcomed the release of the Our Schooling Futures: Stronger Together report by the Tomorrow's Schools Independent Taskforce and look forward to working towards an equitable education system.
PPTA principal Jack Boyle said: "The taskforce has done an excellent job of consulting the sector and wider school communities and the government has followed this up with recommendations the sector will see themselves in."
"We support an education system that truly puts children at its centre. That's the way it should be – it means that decisions and changes are clear, sensible and come back to the student every time."
"These changes and recommendations will take years to thoroughly embed and teachers will be key to the success of their implementation."
"A core emphasis of the Ministry of Education will be to support schools to support kids through local centres of excellence and a focus on new teachers."
"PPTA has long supported certainty around zoning so that every child can attend their local school."
"We want every child to leave school equipped with the skills, confidence, values and knowledge that will allow them to make the most of every opportunity. We believe that less competition between schools, local expertise and advice and a high trust model will combine to improve the learning experience for every child."