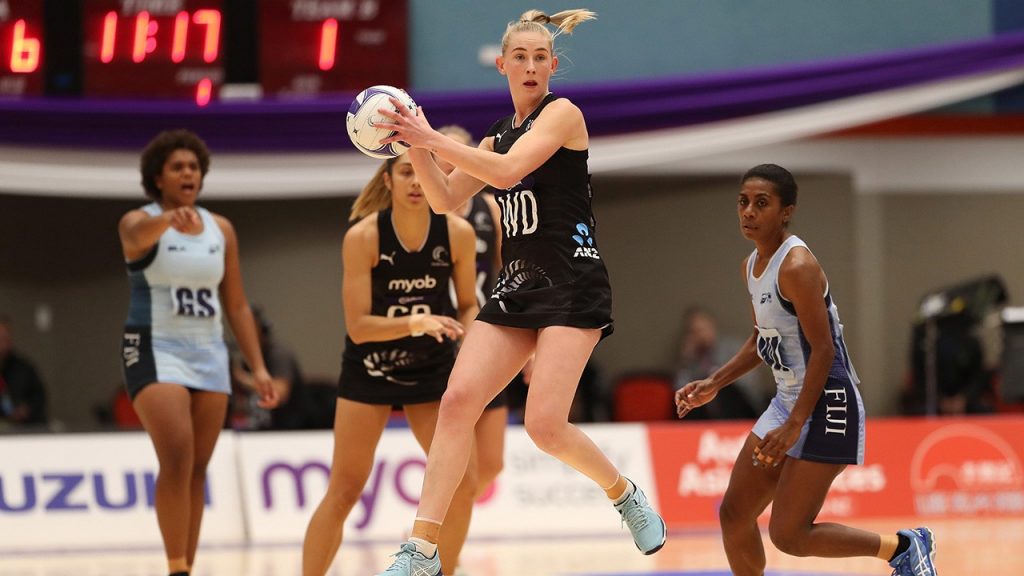 It's been two months since the Silver Ferns' victory over Australia, which saw New Zealand take back the Netball World Cup title for the first time in 16 years. The team is now gearing up for the next match against Australia this week, hoping to maintain a winning streak throughout the Constellation Cup.
Amongst them is multi-talented Mystics defender Michaela Sokolich-Beatson, who travelled to the UK as a potential injury cover but ended up watching the World Cup from afar after Katrina Rore was cleared to play.
"It was incredibly special to see the team get the job done," says Michaela. "While we were in England, you could just feel the energy and I knew they were going to do great. Seeing them win almost felt like I had won too, even though I wasn't there."
Michaela has been added back into the Silver Ferns squad for the Constellation Cup and is currently training for the team's upcoming games against Australia.
"I'm really excited to be on this Silver Ferns team," she says. "I've seen the team transform and get stronger over the past year and I can't wait to get on the court again."
But Michaela doesn't just have netball to think about. She's also studying to become a PE teacher at the University of Auckland. Balancing sport with study can be intense, but Michaela says it's manageable, with some organisation skills and supportive lecturers.
"I honestly couldn't ask for better lecturers – I'm about to miss three weeks of classes while we travel around New Zealand and Australia, but they'll keep me updated and send me content that I've missed."
The former Whangaparoa College student has always loved sport, initially focusing on rugby, soccer and touch, before starting netball in Year 5. PE was her favourite subject in school and she enjoyed teaching others new skills, so she enrolled part-time in the Faculty of Education and Social Work's Bachelor of Physical Education.
"Growing up, I always had really good people encouraging me to be my best – supportive parents, netball coaches and teachers. That played a part in my decision to become a teacher. When I went out on my first placement in a school, I knew straight away that I'd made the right choice."
Studying has also given Michaela a new passion – health education. Although she never took it in high school, she's starting to enjoy it even more than PE.
"I like learning and teaching all aspects of wellbeing – mental, physical, social, emotional and spiritual. I think some of the things I've learnt in health have helped me to become a better teammate by making me more understanding of diverse groups of people. At the same time, the communication skills I've gained through netball have helped me with class presentations at uni!"
The Silver Ferns will play in Christchurch this weekend, before heading to Auckland then Australia. When Michaela gets back, she'll finish her final practicum and aim to graduate in 2021.