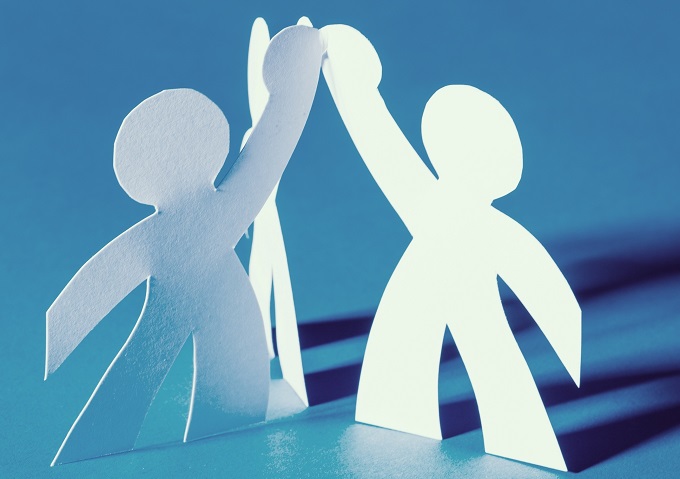 NZEI UPDATE: "We've had lots of queries about pay from primary and area school teachers. While changes to your pay took effect from 1 July, Novopay has not yet indicated when new rates and the $1,500 lump sum will be paid to you. In the past, pay rate changes have taken around six weeks to be implemented. We will update you when we have a specific date. Note that you will be back paid the new rate to 1 July no matter when the change takes effect."
Optimistic about the accord and pay progress, each of the three key parties have released their official statements on the offer acceptance made by teachers, including PPTA, NZEI and the MoE.
Sixty-five percent of PPTA members voted to ratify the deal and president Jack Boyle notes: "I heard from members about their passion for the profession and their concerns that the offer was not what they expected to address workload or secondary teacher shortages. It was, however, a step forward."
"In accepting the offer members are putting their hope into the accord with NZEI Te Riu Roa and the Government. They are expecting that it will act quickly to bring significant reductions in workload and an increase in the number of New Zealanders training to become secondary teachers and stem the flow of those leaving because of excessive workloads. This settlement gives it some space to do that critical work."
"The accord provides an opportunity to make immediate and sustainable changes that will attract great people into secondary teaching and retain those teachers who are currently struggling with excessive workloads."
"We will be working with the government to make those goals a reality. We need to, if we are to have the secondary teachers New Zealand needs to be the best place to be a child, and where every young person leaves school with the skills, confidence, values and knowledge that will allow them to make the most of every opportunity."
Primary teachers have also voted to ratify the proposed settlement, giving them pay parity with their secondary colleagues. However, NZEI said they were disappointed that primary principals have rejected a settlement that was unchanged from a previously rejected offer.
Main components of the offer include:
• A lump sum payment of $1500 for union members only.
• Salary rises around 3% on 1 July this year and each of the next two years with a new top step of $90,000 on 1 July 2021.
• Management units moving to $5000, Middle Management Allowances and Senior Management Allowances to $2000 on 28 January 2020.
• Payment of the High Priority Teacher Supply Allowance at $2500 for all eligible teachers.
• An increase to the Careers Advisor Allowance from $1500 to $2250.
• Enhanced Māori Immersion Teacher Allowance.
• 1000 new Management units from the start of 2020.
• A $5 million per year professional development fund for conferences and seminars, to be administered jointly by PPTA and the Ministry of Education.
• Changes to parental leave provisions so they are gender neutral.
• No pass on of the new terms and conditions to non-members for 3 months.
NZEI Te Riu Roa President Lynda Stuart said the outcome was a big win for teachers, who had campaigned alongside principals for 18 months and held three strike days – including New Zealand's largest ever strike alongside their secondary colleagues.
"I am so proud of our teachers for their steadfast collective action in this campaign over a very long period of time," she said.
"We didn't get everything we wanted for teachers, but we made substantial progress. We've secured pay parity through a unified pay scale across the state schooling sector. We've won a significant pay increase for primary teachers. We've addressed longstanding barriers to pay progression for teachers with different qualifications. We've won eight teacher only days and a reduction in some of the more burdensome appraisal requirements."
"We also got a commitment from government to work on the outstanding issues of wellbeing and workload – the accord will enable us to work with the government and hold them to account on these issues," said Ms Stuart.
"Crucially, while teachers have won parity with their secondary counterparts, the Government did not offer primary principals parity with their secondary principal colleagues. That clearly isn't fair, so they have voted to fight on for a better offer."
"Primary principals have incredibly complex jobs, and we have significant issues in our smaller schools, particularly our rural schools and kura. We also have a very high number of first time principals, as experienced hands have left the profession," said Ms Stuart.
The primary teachers' new agreement will come into force from 1 July, with a three-month delay in the new terms and conditions for non-members. Teachers who were members of NZEI Te Riu Roa on 13 June 2019 will also receive a one-off pro rata payment of $1500.
Ministry on the Accord
Ministry rep Iona Holsted said she looks forward to "progressing the Accord with NZEI and PPTA, to resolve complex issues in the education system, such as workload and the future education workforce, that area school teachers also want addressed".