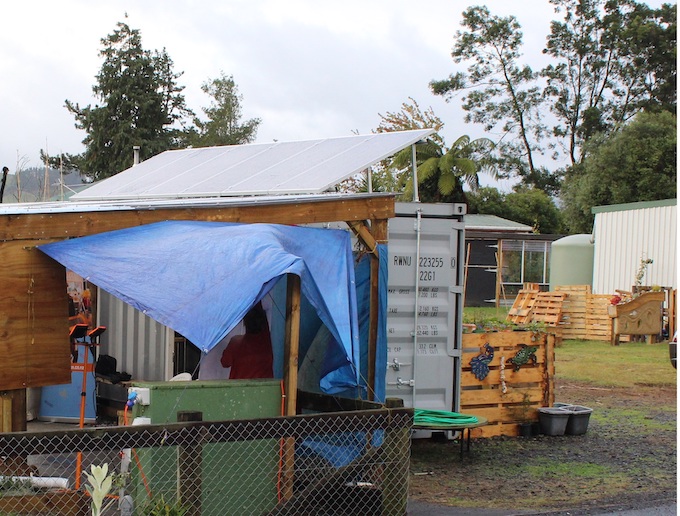 Waikino School's new shipping container is far from ordinary; instead, the container has been decked out with a
1.5 kW solar array and contains a 3D printer and other STEM equipment, thanks to the school's $10,000 win in the Genesis 'Energising Young Minds' competition.
Almost 700 schools throughout the country entered last year's competition, and Waikino School, which has 73 students from Year 0 to Year 6, snagged the second runner-up prize.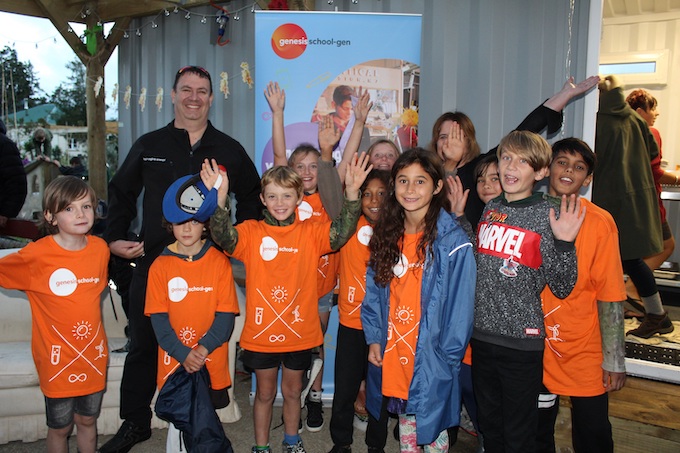 Waikino School Principal Joanna Wheway says when the Genesis team visited Waikino to talk about how the school wanted to use the prize, it got her thinking about the funds as a long-term investment.
"We could have gone for $10,000 worth of STEM (science, technology, engineering and maths) equipment, but the container allows us to do so much more," says Jo.
"We've installed a kitchen powered by solar panels, and using the School-gen website, the children can use the data from the solar panels to see how much energy we are generating."
Jo says the multi-use space will allow the children to be creative and see ideas come to fruition. The kitchen allows the children to prepare vegetables and fruit from their gardens, and the container can also be used as a maker-space and place for science experiments.
"Some kids designed trapping models for the forest and they are desperate to see how they will come out using the 3D printer," says Jo. "We've been using the School-gen classroom STEM resources and the kids have been learning a lot and directing their own learning."
The 'Energising Young Minds' competition ran in 2018 and is aimed at giving more schools access to School-gen's free teaching resources and STEM equipment. Five finalists were determined by votes from the public (which was divided by the school roll to take account of its size).
"Winning this grant is a real tribute to the investment the community has made in their small school – it has been a huge deal and all their hard work has paid off," says Jo. "From a teaching perspective, it is an opportunity to get some funding that is purely tagged to learning, and that doesn't happen very often.
Jo says that schools can try and teach and learn a certain way, but if they don't have the resources then it "becomes really hard. Now we have this amazing space so the learning can only get deeper and deeper."
The School-gen programme has been running since 2007 with 92 schools taking part.
Genesis Community Investment manager Jenny Burke says Waikino offers students incredible opportunities for self-directed STEM learning that their new solar panels and equipment will bring to life.
"Students at Waikino School are already involved in applying STEM to their day-to-day learning," he says. "We were so impressed with their community support and the enthusiasm of their teachers and principal. The Waikino students are truly our next generation of innovative problem solvers and we're thrilled to be supporting them."
Each of the five schools that made it to the finals provided a panel of judges with information on the challenges they are facing teaching science, technology, engineering and mathematics (STEM), how they are trying to overcome these and ideas on how they would spend the funding.
The Energising Young Minds competition is part of the School-gen programme run by Genesis Energy, aiming to bring solar energy and efficiency to life for students.