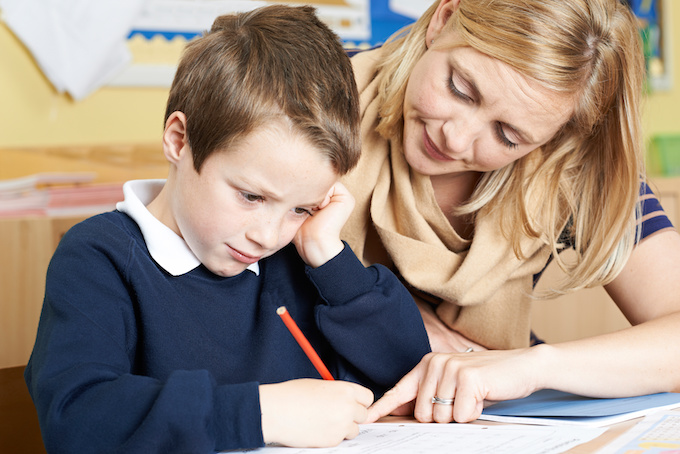 Ellen MacGregor-Reid, Ministry of Education Deputy Secretary for Early Learning and Student Achievement, said the Ministry of Education 2018 data shows more people are training to be teachers…
…more teachers are entering the workforce and more teachers are staying in the profession.
Last year nearly 400 more domestic students started beginning teacher training compared to 2017 – a 9.8% increase. This included a 16% increase in primary enrolments. There were 4,300 domestic students who started teacher training overall.
The total number of teachers increased by over 1,000 (672 primary and 332 secondary), adding to the 70,000 strong teaching workforce. There were also around 2,000 more beginning primary teachers employed (13% increase), and around 1,200 more beginning secondary teachers employed (6% increase).
In 2018, more beginning teachers were given permanent full time roles than in previous years. This helps them start their careers and stay teaching in the long term.
Our teaching retention rates remained high with the vast majority staying in the profession. This includes over 94% of teachers and over 80% of beginning teachers still working in the profession after three years.
The Education Workforce Strategy is identifying new roles that will be needed in the future to support teachers to focus on their teaching.
We will continue to progress teacher supply initiatives to ensure more qualified teachers are in classrooms:
-Helping more than 1,300 teachers either return, or remain teaching by the Government funded Teacher Education Refresh programme
-Awarding 348 TeachNZ scholarships in 2018, to cover study costs and provide an allowance whilst encouraging teaching in specific subjects e.g. Science, Technology, Maths, Te Reo Māori
-Assisting around 80 Teach First NZ participants to start in secondary schools in 2019, where they teach while completing a postgraduate teaching qualification
-Awarding 354 grants to assist New Zealand overseas teachers with costs to return home to teach
-Allocating 230 grants to assist graduates into their first roles
-Screening and making available for interviews 1,100 overseas qualified teachers (having received over 11,900 expressions of interest). There have been 283 teachers who have accepted roles to-date.
Quick facts from MoE:
-Initial Teacher Education (ITE) first time enrolments are those students enrolling in an ITE qualification for the first time and who are new to teacher training in that year.
-Beginning teachers are those in their first year of teaching as a qualified teacher in a State or State-integrated school in New Zealand. This includes both graduates from initial teacher education and teachers who have joined the payroll from overseas.
-In 2018, 30% of beginning primary teachers and 42% of beginning secondary teachers were employed in permanent full time roles.
-In 2018, 94.5% of teachers employed in fixed-term and permanent roles (known as regular teachers) chose to remain in the teaching workforce (primary 95% and secondary 94%). Regional retention figures are available in the attached table.
-Retention figures exclude day-relief teachers who are employed on a short term or casual basis.