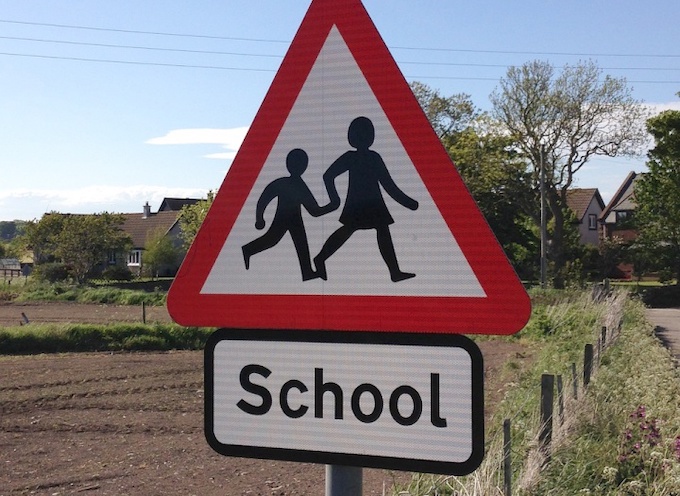 Schools in economically disadvantaged communities are doing just as good a job as those in the wealthiest, a study of NCEA and University Entrance results for 400,000 people has found.
The New Zealand Initiative used the Statistics New Zealand data to calculate how much of a students' results was due to their family background and how much was down to their school.
The initiative found that decile one and decile ten schools had about the same impact on their students' NCEA and University Entrance results once family background was accounted for.
Schools in deciles four, five and six appeared to have slightly lower impact on their students' results, but overall the majority of schools created the education results expected of them.
"Results from our school performance tool indicate that while there are a few very strong performing schools, and a few rather weak schools, the quality of most of our schools does not vary significantly," the report said,
"Much of this variation in school performance is the result of large differences in family background."
The initiative's director, Oliver Hartwich, said the analysis made a big difference to traditional rankings that did not adjust for factors such as family background.
"When you look at just normal, unadjusted rankings, the moment you adjust for student background some of our secondary schools, and we've got about 500 secondary schools in the country, move by about 400 ranks within that system – and that tells you something."
"About 85 percent of [schools] are doing a really good job and a comparable job so all the differences come down to the students' backgrounds" – Dr Oliver Hartwich duration 5:52
Click a link to play audio (or right-click to download) in either
MP3 format or in OGG format.
Dr Hartwich said the research showed family background, especially parents' education, had a massive impact on student performance.
The system could be used to show how well every secondary school in the country was doing, but it could not publish the information because of Statistics New Zealand confidentiality requirements, he said.
Dr Hartwich said only one New Zealand Initiative researcher knew which schools were making the biggest difference.
"He could give you the complete list of under-performing and over-performing schools by decile, by region, by everything in the data lab, he just isn't able to talk about it outside, which we think is a scandal really because all the great data is there."
Dr Hartwich said the only way to publish the full information would be to get permission of every secondary school in the country, or persuade the Ministry of Education to change its contract with Statistics New Zealand.
He will be lobbying politicians, school principals and parents to make that happen.
"In econometric terms we have painted the Mona Lisa inside the data lab and when we take it out we can only do paint-by-numbers and that's a shame because with this model it is so precise, it is so accurate, it is so novel, it so innovative, and we have locked it in the data lab and we can't get it out.
"And this could actually transform education policy."
Victoria University of Wellington associate dean of education Michael Johnston said he was not surprised by the results.
"It's a real step forward because it means that we can get out of this terrible situation that we've been in of people using what is massively affected by socio-economic factors, that is the decile system, as a bad proxy for school quality.
"When you do account for those factors, there's no gradient for achievement across the deciles at all."
Dr Johnston said his only note of caution was that, while the study might show NCEA and University Entrance pass rates were comparable after allowing for family background, students from low-decile schools might not be gaining passes in the same subjects or standards as students from high-decile schools, which could affect their future opportunities.
New Zealand Principals' Council chairperson James Morris said schools had long known about the impact of socio-economic factors on their students, but it was useful to have more data that confirmed that.
Mr Morris said he was not keen on league tables of school results, especially because NCEA was a narrow indicator of school success.
"It's not that it's unimportant but there are a range of other ways that schools add value."
However, he could see value in identifying successful schools so that others could learn from them.