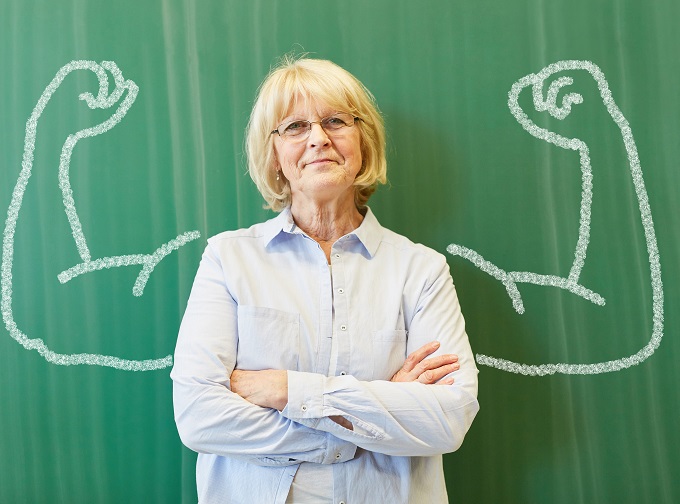 NZEI Te Riu Roa will take new offers from the Ministry of Education to primary principals and teachers at paid union meetings in the week of 18 March, following the conclusion of mediated negotiations last week.
Primary teacher Tute Porter-Samuels, a member of the primary teachers' negotiation team, said while she's pleased to finally be able to bring a new offer back to members, she's disappointed with how little the Ministry was willing to move.
"The negotiation teams made it clear to the Ministry that the new offers are disappointing. They do not adequately address the urgent need for more time and more pay so that we can attract and retain great teachers ," she said.
NZEI Te Riu Roa members will discuss and vote on whether to accept or reject the offers at nationwide meetings during the week of March 18. If they vote to reject the offers, they will vote on whether to join with their secondary school colleagues in strike action on 3 April.
"Principal and teacher members will consider these offers very carefully. We'll be asking, are they good enough? Will they address the crisis in teacher recruitment and retention? If we vote to reject them, do we want to join with the PPTA and strike on 3 April?" says Ms Porter-Samuels.
The new offers
For primary teachers
The offers are the same as what the Ministry offered in November 2018, except:
Either:
An extra half day of classroom release time (CRT) per term for the duration of the agreement only (in addition to their current 10 hours CRT per term).
This compares to NZEI Te Riu Roa's claim for CRT to be replaced with professional practice time (PPT) of 20 hours per full time equivalent teacher per term.
OR
A new maximum step for Q3+, Q4 and Q5 teachers brought in on 27 February 2020 (12 months earlier than the previous offer).
For primary principals
The offers are the same as what the Ministry offered in November 2018, except:
For U1 and U2 principals, the Ministry has offered 10 hours of classroom release time per term from 2019.
You can compare and contrast the new offers with the Ministry's previous offers and NZEI Te Riu Roa's claims here.
"Over the last two weeks we have met for mediated bargaining talks to negotiate an offer within the total $698 million package available to reach a settlement, which the Employment Relations Authority has described as 'handsome and competitive'," said Ellen MacGregor-Reid, Deputy Secretary for Early Learning and Student Achievement.
"We offered to recommence negotiations with NZEI Te Riu Roa at the end of last year, and were available in December and through January. We were pleased they accepted this offer in February.
"NZEI were advised before negotiations started that we would be bargaining within this amount, whereas their claims would cost $2.5 billion.
"During these talks we repackaged the settlement offer to present two new options for primary teachers, to further meet NZEI's pay and workload concerns, and a new option for primary principals.
"The pay offer made to primary teachers in November 2018 would have seen 19,000 teachers getting an average increase of around $10,000 after 24 months. One of the new options would introduce the additional pay step at the top of the base scale – offered in November – a full year earlier. This would mean that after 12 months, around 9,700 teachers currently on the maximum step of the base salary scale would receive an increase of nearly $7,000, up from just over $4,500 under the previous timing.
"The other option provides 10 hours of additional classroom release time, per year for three years to the majority of primary teachers, in addition to the November pay offers.
"Under the new offer all 2,000 primary principals would receive the pay offer made to them in November, which would see them receive at least a 3 percent pay rise each year for three years. In addition for principals of smaller schools with 100 children or less under the new offer will benefit from 10 hours per term additional classroom release time.
"The Government has extensive initiatives underway to address workload including an extra $500 million for learning support, $40 million to boost teacher supply, and has already removed National Standards."
For more information on the offer visit http://education.govt.nz/news/fact-sheet-on-new-offer-to-primary-teachers-and-principals/.
Notes from the MoE:
Primary teacher retention rates continue to remain high at over 90%. Recent information suggests that the number of people training to be teachers (ITE enrolments) have increased from 2017 to 2018 by 330 (8%), and look likely to have increased again this year.
In November 2018, the Employment Relations Authority described the $698 million offer as 'handsome and competitive'. The Authority also acknowledged the commitment of the Government to working with teachers to gradually address the sector's needs.