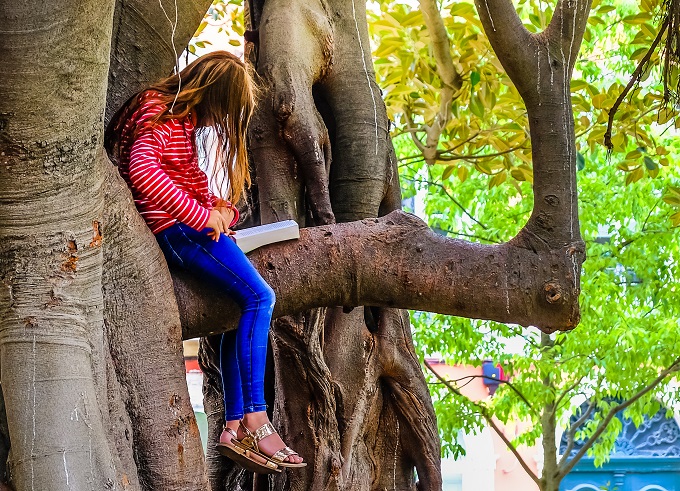 Sure, students can learn to tramp up mountains and climb rock faces, but outdoor education (OE) develops a lot more than practical activity skills. OE also offers personal development and leadership competencies, and now the sector is evolving again to connect students to cultural values and social responsibility.
The most exciting new development in OE is the sector's focus on cultural understanding of places and on social and environmental sustainability, according to Sustainability and Outdoor Education lecturer at Ara Institute of Canterbury Dr Allen Hill.
"The key tenet of this idea is that we need to move away from a focus on activities, or from people thinking that outdoor education is all about activities like climbing or kayaking, to thinking more broadly about places we work in, and engaging more with indigenous perspectives, world views and cultures," Hill says.
At the forefront of this work, Hill has coined the term 'Post-Activity Outdoor Education' (PAOE), and he spoke about the concepts at the Australian National Outdoor Education conference in Hobart in April – one of several OE and environmental education conferences he has addressed this year.
"It's a little controversial, some people don't like it," he says. "For some educators the activities are part of their identity in the education space."
Despite this resistance, Hill's presentation was well received. His use of Te Reo, (he is upskilling through a certificate qualification), was particularly noted.
Educators make the shift
"I received some good comments at the conference in Hobart. An aboriginal educator came up and gave me a hug. He said, 'I've never heard a whitefella talk like that,' because I opened in Te Reo Māori and spoke for two to three minutes and then explained what I said and why I did that. So I think that was a powerful start to the talk."
Hill went on to argue that learning in the outdoors should be framed by the places we inhabit and visit, and the rich cultural histories of those places, rather than the activities we do there.
"So, drawing from the wisdom of the past. In Australia's case, it goes back some 60,000 years and in New Zealand probably 800 or 900 years, but we can still draw from that knowledge and partner with mana whenua as we say in New Zealand, or with the traditional custodians of the land in Australia."
In Tasmania, a language regeneration project is encouraging change; an Aboriginal woman opened the conference with a 'Welcome to Country' in Palawa Kani language.
Hill doesn't pretend that cultural responsiveness is easy. "I think the concept of mana whenua is not that well understood by Pākehā here. How much are we engaged with the rūnunga of Ngāi Tahu? That is something I am challenging myself with in my own practice."
"It's an ongoing process and I don't have many answers, but you have to collaborate and partner with people."
Walking the talk, the Sustainability and Outdoor Education (SOE) programme team at Ara worked with experts in Te reo and Māori culture from the Te Puna Wanaka department to develop the new Masters of Sustainability, commencing in 2019.
Outdoor educators and sustainability educators unite
Diving deeper into collaboration, Hill has also attempted to bridge the gulf between the outdoor education and environmental education sectors and bring the two groups together.
"So I went to the Australian outdoor education conference and I will also go to the Australian environmental education conference – they are two separate conferences with different people. Also in New Zealand, we have this separation between outdoor and environmental/sustainability education, which is ludicrous because I don't know a single environment educator who doesn't take their students outdoors and I don't know a single OE who doesn't love the environment! There are these interesting historical constructs that developed over time and endured."
Hill's conversations with New Zealand Environmental Education Association and Education Outdoors New Zealand (he sits on both national executives) has resulted in a 'collaboration agreement' to work more closely together.
Future students of both disciplines will get the best of both worlds – and make a positive contribution to their own world as well.
"Part of the key is engagement with local places and not always pristine, pretty places, but degraded places and everyday places. It's all very well to take a bunch of students to Hanmer and say 'this is beautiful you should look after this', but what happens when they come back to Cashmere or Phillipstown or Lyttelton? They need to positively impact everyday places too."