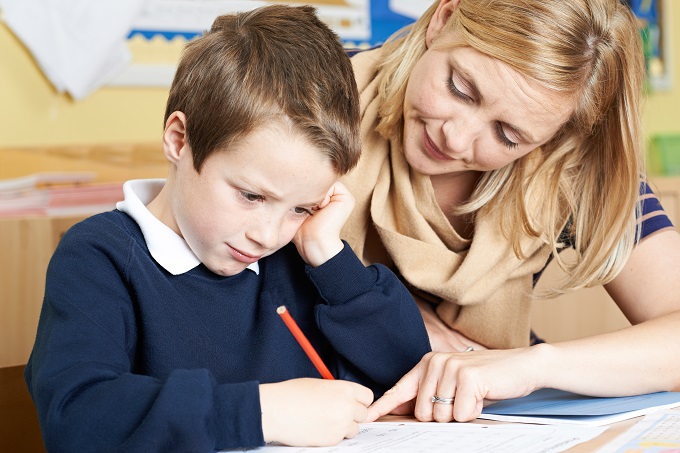 "We know that for too long, too many children have been missing out on the support that they need to participate and achieve in education," said Associate Education Minister Tracey Martin.
"Once finalised, the Disability and Learning Support Action Plan will provide a clear structure and path for delivering this help.
"The goal is that we have an inclusive education system where children and young people with additional learning needs, including disabilities, are welcome, and where their achievement, progress, wellbeing and participation is valued and supported."
The draft plan covers four priority areas:
improving the way children and young people are assessed for additional learning needs
strengthening the range of supports for children and young people with disabilities and additional learning needs
improving the way the education system responds to neurodiverse learners and gifted learners
ensuring that learning support is resourced for increased support and delivery.
Specific proposals include developing screening tools to help identify learning needs when children start school and the creation of two new roles in the system, including a 'Learning support co-ordinator' within schools.
The draft Action Plan was developed with input from a range of sources, including the 2015 Learning Support Update, and the Select Committee Inquiry into Identification and Support for students with Dyslexia, Dyspraxia and Autism Spectrum Disorders.
"The Ministry has also been trialling different forms of learning support delivery, and they and I have been receiving ongoing feedback from parents, whānau, young people and the disability and education sectors," Minister Martin says.
"This draft plan is designed to improve the way these services are delivered and will benefit those children and young people who are already supported as well as those who currently miss out.
"We want to ensure every child with learning challenges has access to the tools and professionals they need," Minister Martin says.
The Action Plan follows and builds on the Budget investment of $272.8 million more over four years for operational spending on learning support. The final plan will be phased in over several years. New actions will need decisions on funding before being implemented."
Consultation on the draft Action Plan will begin this week and run until 31 October.
The Minister said it was important to hear from young people, parents, whānau, educators, sector organisations and disability groups about the priorities and actions outlined in the draft plan.
Including the Gifted: Professionals Praise Learning Support Plan
Specialist educators in gifted education say they have been waiting over a decade for the government's promise of giftedness being identified and provided for as a special educational need. In 2005, the National Administration Guidelines mandated all schools in New Zealand to respond to giftedness as a special need, yet research and ERO reviews consistently showed that schools were failing to do so.
Research in New Zealand, last funded by the Ministry in 2004, showed a strong preference for working with gifted students in their regular classrooms, yet, their learning progress has likely been stifled by low expectations, set by assessment systems like National Standards and lack of opportunity to work with like-minded peers, due to funding cuts for specialist programmes.
The Draft Disability and Learning Support Action Plan, released on Friday, could change this situation for gifted learners through universal screening for giftedness, which would contribute to a central database.
Dr. Nadine Ballam, co-chair of The Professional Association for Gifted Education, and a Senior Lecturer at the University of Waikato, explains that, "The Ministry has not collected data on gifted students, making it difficult for teachers to monitor and track their progress, and impossible for researchers to state with any certainty how many of our students in New Zealand classrooms are gifted."
The Draft Plan includes gifted students in its proposed overhaul of a school system that is not fully inclusive. "This plan proposes a step change that will place New Zealand amongst a small number of countries, like Scotland, that acknowledge the special needs of gifted students, as part of a fully inclusive education system," says Massey University's Dean, Research, Tracy Riley, who is serving as Secretary of the World Council for Gifted and Talented Children.
Teachers in all classrooms engage with gifted students, who have abilities and qualities beyond those of other kids, in academic, creative, social, cultural and physical domains. Research shows that most gifted learners are identified formally by teachers in schools, but, as Dr. Ballam explains, "Most teacher education programs and professional learning do not include specialist knowledge on gifted characteristics – like advanced knowledge, rapid pace of learning, deep concern for social issues, and a quirky humour- and without this knowledge, it is likely teachers will not identify giftedness."
"We are pleased that the Ministry intends to grow teacher capability to identify and provide for giftedness, and, hopeful, that will include advanced opportunities for in-depth teacher learning," says giftEDnz co-chair and doctoral student researcher, Justine Hughes, who is actively creating an online community of practice using social media.
The association is supporting its members, who are professionals in gifted education working in all sectors, as teachers, school leaders, researchers, and educational psychologists, to share evidence-based practices, research and policies, to inform the consultation process which closes on 31 October. Through social media, Ms Hughes, says, "We are facilitating online chats on Twitter, information sharing and discussions on Facebook around key themes to inform our member submissions, and launching a new, fully interactive website this month."
Associate Professor Riley says, "Along with a sense of optimism, this is a great time for critical discussion and debate amongst professionals. In my 22 year career as an academic in this field, the debate around whether we should include gifted in special education or not has never been resolved. Perhaps now is the time to include our gifted."
NZEI welcomes plan to support vulnerable children
NZEI Te Riu Roa is welcoming the Government's plan for a Learning Support Coordinator in every school to work with our most vulnerable children and to get them the support that they need as part of a draft disability and learning support action plan published today.
Acting Minister of Education Tracey Martin has said that the design of the role would be completed with the sector this year with the goal of funding one in every school in Budget 2019.
"This is something that NZEI has been campaigning on for a long time – the formalisation of the SENCO role. Teachers and parents have also been asking for resourcing to support this role," said NZEI Te Riu Roa President Lynda Stuart.
"The SENCO role has been tagged on to teachers' and principals' other duties, and with more children being identified as having additional needs, schools are struggling to get children the support they need."
She said it was critical that the new role was properly resourced, with release time for teachers taking up the role, professional development and financial recognition of the skills and expertise the job required.
Introducing new teacher staffing and resourcing entitlement for schools to employ, train and pay a SENCO, is a key claim by teachers in the current negotiations for the Primary Teachers Collective Agreement.
"We welcome this initiative but we want to see it rolled into any final settlement of the Primary Teachers Collective Agreement, along with guarantees of funding in budget 2019.
"We also want to celebrate with all the tamariki and their families who have struggled in the past to find help. Establishing this role and implementing the other actions in the action plan give us hope that that the increasing number of children identified with additional learning needs will get the support they so badly need."
NZEI Te Riu Roa has done initial costing on an in-school learning support coordinator role pro-rated depending on school roll, at $108-111 million, in its Briefing Paper.