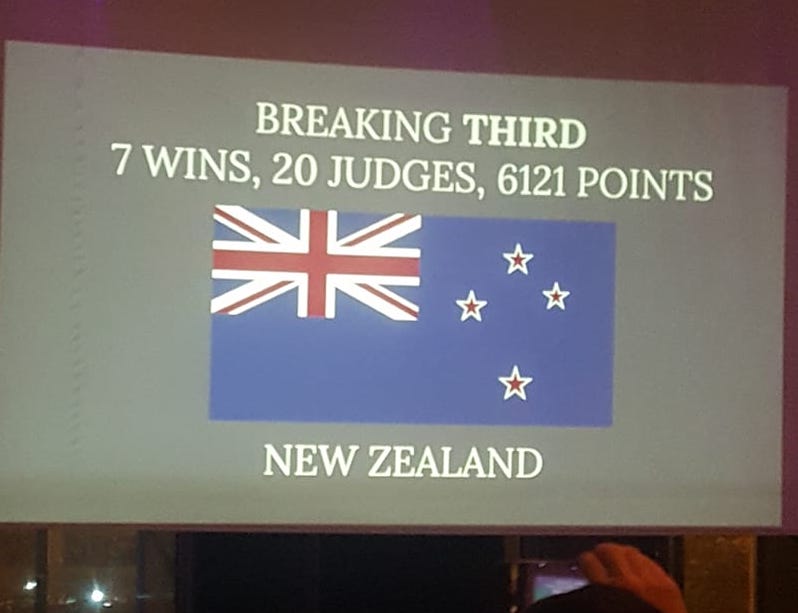 The New Zealand Schools Debating Team has made it through to the knock-out rounds of the World Schools Debating Championships in Zagreb, Croatia.
After eight preliminary rounds the New Zealand team is ranked third out of 65 countries at the biggest World Champs ever.
The New Zealand team won seven of eight debates in the preliminary rounds, defeating countries like India, Estonia, Indonesia and South Korea.
The New Zealand team consists of Lydia Joseph (Columba College) (Captain), Nicholas Goodman (Hamilton Boys' High School), Sabrina Swerdloff (Otago Girls' High School), Alan Zhang (Macleans College) and William Price (Westlake Boys' High School) and is coached by Hamish Saunders and Nick Cross.
The team was selected at the 2018 New Zealand Schools' Debating Championships, held in Wellington in August. Former debaters at the New Zealand Championships include Prime Minister Jacinda Ardern and MPs Chris Bishop, Megan Woods and Ginny Andersen.
New Zealand now progresses to the octo-finals, with their opponent yet to be determined.
Topics debated so far include the development of lethal autonomous weapons, school vouchers, the Belt and Road initiative, and "call-out culture".
The World Schools' Debating Championships is the world's most prestigious debating competition for secondary school debaters. New Zealand has won the tournament four times since 1988.