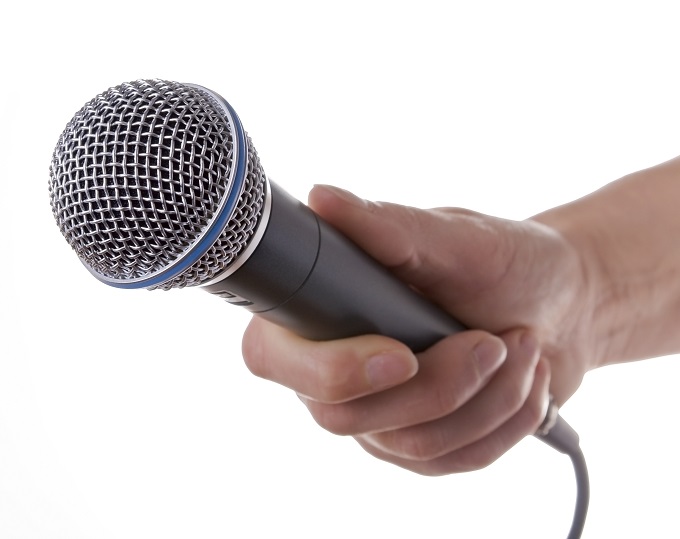 Leading Māori educators claim closure of Partnership Schools | Kura Hourua is in breach of the Treaty of Waitangi, the Te Arawa Federation of Maori Authorities announced.
Sir Toby Curtis and Dame Iritana Tawhiwhirangi lodged a Treaty of Waitangi claim alleging that the Crown's actions in closing Partnership Schools | Kura Hourua will have a disproportionately detrimental effect on Māori.
Sir Toby said the claim was important because the large majority of the 1500 students at the schools that are being shut down are Māori, many of whom have enrolled in these schools to get a fresh start in education and get their lives back on track. Six of the eleven Kura Hourua currently in operation have between 87% and 100% Maori rolls.
"The rights of these students to make that choice and the rights of parents and whanau to choose and support what's best for their children are being taken away from them", said Sir Toby.
He said the Government's plans to offer Kura Hourua the chance to re-establish themselves as regular state schools would not solve the problem.
"What it would do is to strip the schools of the key flexibilities that were allowing them to succeed. Students would be left with no choice but to either leave school or return to a state system that wasn't working for them in the first place.
"Yes, we have a good state education system, but it doesn't serve all students' needs equally well. Results across the country clearly show that one size does not fit all", said Sir Toby.
Dame Iritana took particular issue with the Crown's total lack of consultation with either the schools or their student's families and whanau.
"This Government has ridden roughshod over the futures of these young people in spite of claiming that they are placing a priority on helping our most vulnerable children.
"The evidence shows that Kura Hourua have been delivering very positive results for Māori students who for decades have been falling through the gaps.
"Despite years of trying, the state education system has failed to close the gap between Māori and Pasifika learning success and that of all other New Zealanders. Yet here we have eleven schools that have been open for less than four years making the difference we have been looking for, and here the Government is closing them down. It just makes no sense at all", Dame Iritana said.
Sir Toby said that the Treaty of Waitangi provides a principled framework that is easy to understand and that we can all respect.
"The principles of partnership, reciprocity, active protection and equity are derived from the Treaty, and provide a good foundation for us all to work from", he said.
Sir Toby Curtis, Te Arawa, Ngati Rongomai and Ngati Pikiao, was knighted in 2013 for 45 years of service to education. A former teacher, he held senior roles at Hato Petera College, Auckland Teacher's College, Auckland Institute of Technology and Auckland University of Technology. He chaired the Iwi Education Authority for tribal immersion schools, was instrumental in establishing Maori broadcasting and served on Te Wananga o Aotearoa Council and the Partnership Schools/Kura Hourua Authorisation Board.
Dame Iritana Tawhiwhirangi is of Ngāti Porou, Ngāti Kahungungu and Ngāpuhi descent. A former teacher and a leading advocate for the Kohunga Reo movement, Maori language education and Māori development, she was awarded the DCNZ for services to Māori education in 2009. Dame Iritana was a member of the Partnership Schools/Kura Hourua Authorisation Board from its inception.
Former chair of the Partnership Schools | Kura Hourua Authorisation Board, Catherine Isaac released the following statement in response:
I welcome today's announcement by Sir Toby Curtis and Dame Iritana Tawhiwhirangi that Māori have lodged a claim with the Waitangi Tribunal over the failure of the Crown to consult them on the imminent closure of Partnership Schools Kura Hourua (PSKH) nationwide.
Māori are doing a great service here for all New Zealanders by pursuing a Treaty Claim.
While Māori children will likely be the most affected by the closures, the removal of the partnership schools model in fact strips away the right of all young people and their parents, irrespective of ethnicity, to choose a school now, or in the future, that meets their particular learning needs.
These are sometimes children in low learning deciles, kids with special needs, Pasifika youth, those with specific vocational requirements, or often simply young people for whom the typical state school system is just not working and so they don't bother turning up to class.
Partnerships schools have been a circuit breaker for these children.
I encourage members of the media and the public to visit these schools and engage directly with the students and their parents – something that the Minister of Education has failed to do. There you will see just how effective partnership schools have been in turning young lives around.
In February, I resigned as chair along with the rest of the PSKH Authorisation Board due in large part to the lack of consultation occurring under this Minister's watch, and the fact that we just couldn't support the closure of schools that were delivering great results.
The coalition Government is rushing ahead with cancelling Crown contracts and pushing legislation through the House right now to scrap the kura hourua model, despite admitting the only parties they've consulted are the state sector teacher unions.
Māori have a special mechanism uniquely available to them via the Treaty Claims process to have inequities and unfairness affecting their people reviewed by the Waitangi Tribunal commission of inquiry.
If Sir Toby and Dame Iritana are successful with their application and the resulting claim, it will be a victory for New Zealand kids of all backgrounds, not just those with Māori whakapapa.
The two claimants are wonderful, lifelong advocates for education. They must be commended for the steps they are taking in pursuing this Treaty Claim against the Crown, and for the positive flow-on effects it will have for everyone if the partnership school model is saved for current – and future – generations of young New Zealanders.
I hope that the Tribunal accepts their application and moves quickly to investigate the claims.