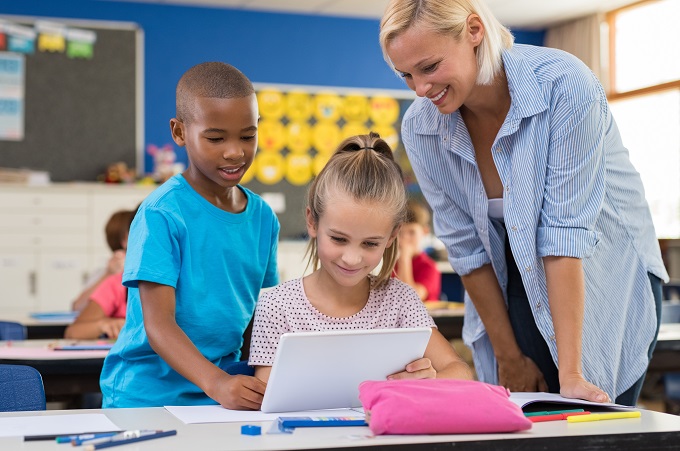 The legend of Māui and his kuia Mahuika discovering the source of fire, is being used to inspire teachers and kaiako to be ready to implement the new digital technologies content in to their school curricula.
Kia Takatū ā-Matihiko – the National Digital Readiness Programme developed by CORE Education, has been launched by Education Minister Hon Chris Hipkins .
It is part of the government's support package of initiatives to help introduce the new Digital Technologies and Hangarau Matihiko curricula content.
"Digital technologies are as fundamental as reading, writing and maths in modern learning. Every job in the future will require skills in this area. This programme is to inspire and support teachers to ensure our children are ready," CORE Education's Helen Cooper said today.

"Schools and kura are expected to integrate this content into their curriculum by 2020 and upskilling teachers and kaiako is essential to the change being successful. The programme includes an online self-review tool to enable teachers to assess how ready they are, and tools and resources to teach and inspire them."
CORE's partners in the project are University of Canterbury Computer Science Education Research Group, Kia Ata Mai Education Trust, AATEA, Open Polytechnic, New Zealand Council for Educational Research, UC Education Plus, Museum of New Zealand Te Papa Tongarewa, Digital Technologies Teachers Aotearoa, Code Club New Zealand, and Young Animators. They cover a wide range of education and digital technologies expertise, and are committed to ensuring schools are ready for the new curricula content by 2020.
"Our programme isn't like usual professional development – it will give teachers with no previous understanding of the new digital technologies content an opportunity to find out what it is, why it's important, and ideas on how to explore teaching it," said Professor Tim Bell, of Canterbury University's Department of Computer Science and Software Engineering.
Resources are available in te reo Māori and English.
"Ko te ao matihiko te ao o a tātou tamariki mokopuna, ka tika. Me whai tātou hei oranga mō rātou, arā mō tātou. Our children were born into the digital age. Let us embrace it for their sakes, and for ours," said Cath Rau, chair of Kia Ata Mai Educational Trust.
Helen Cooper said CORE Education is proud to be developing this work, and doing it in a uniquely New Zealand way with inspiration from Māori tipuna Māui and Mahuika.
"Curiosity, bravery, determination and a great desire for things to work a bit better led to Māui discovering the source of fire. We hope teachers will be as curious and inspired so our children can grow up to succeed in the digital world," she said.