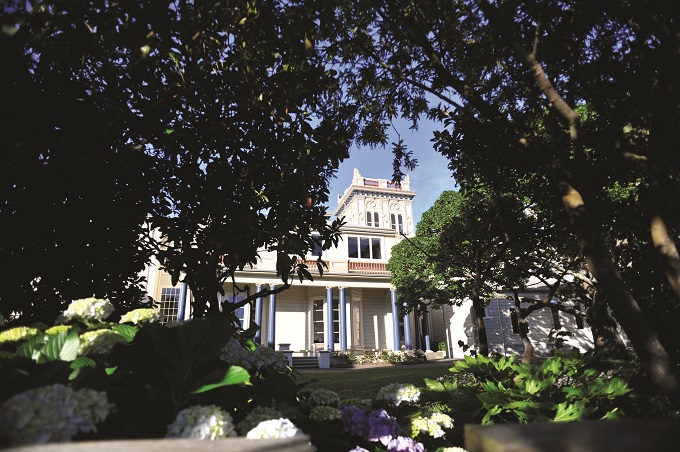 The nearest many of us have to the boarding school concept is probably via the long tradition of fictional British children's stories, stretching from 'Tom Brown's School Days' to 'Harry Potter'.
At Queen Margaret College (QMC) in Wellington, however, an exciting new school story is about to begin in reality with the opening of its new boarding facility, Queen Margaret House.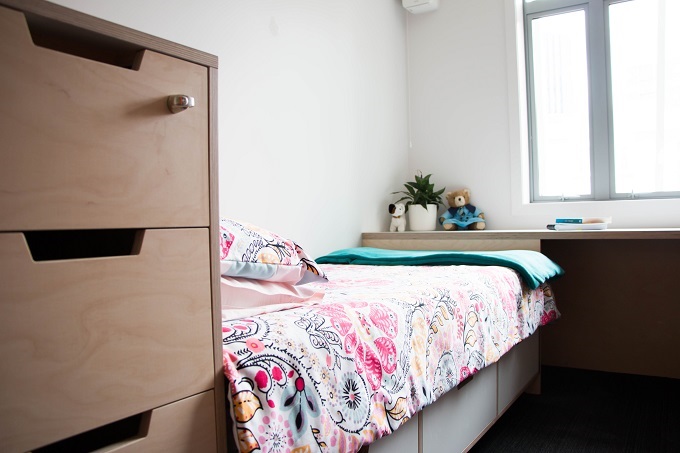 Indeed, the newly-appointed boarding manager overseeing this fresh chapter in QMC's history, Bronwyn Petrie, is herself very familiar with the old-style British boarding school system.
Originally from Christchurch – a city with its own long-established boarding school pedigree – Bronwyn is recently returned from several years managing a boarding house at the prestigious Bradfield College in Berkshire, England.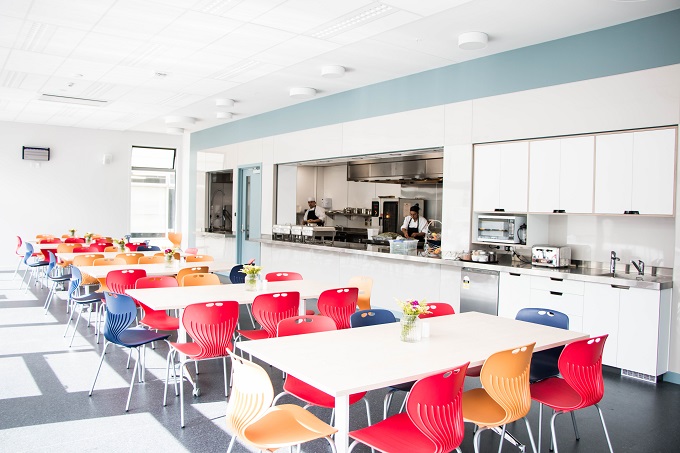 And she has been looking forward to putting her hard-earned knowledge and experience to good use for when the 40 room accommodation facility opens its doors to welcome boarders for Term 1, 2018 (just as School News goes to press).
"It's really important that boarders have a relaxed but structured atmosphere, with choices to be private as well as to join in group activities," Bronwyn says.
This is where the state-of-the-art Queen Margaret House differs markedly from the traditional British boarding school, Bronwyn explains. At Bradfield College, for example, younger boarders began in 'quads' (four bed dormitories), then moved on to twin rooms as they progressed through school; by contrast, QMC's new boarders will have their own room right from the start.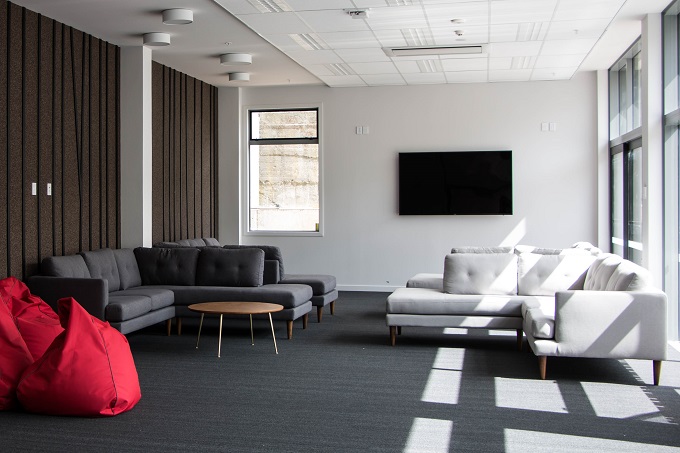 "The way it's been designed – with single rooms – gives the girls 'time out' space, as well as common rooms," she says.
[pro_ad_display_adzone id="4703″ align="left"]
Another big difference, not available to centuries-old traditional boarding schools, is that Queen Margaret House's initial intake of young residents will themselves have an input and influence on how the hostel is run.
"The girls that are starting will have their own impact on the culture that develops," Bronwyn says.
This is an important point reiterated by Queen Margaret College's new principal, Jayne-Ann Young.
"We're looking for the students to guide us – to ask, 'who are we?'"

Newly-appointed boarding manager, Bronwyn Petrie
Jayne-Ann believes that fostering a thriving boarding culture right from the get go is crucial. This is one of the reasons Queen Margaret House is having a 'soft launch' this year, allowing both boarder numbers to grow and the boarding ethos to develop progressively.
The college has already listened to and acted upon some of the recommendations of students, especially international ones currently living in home-stays in Wellington.
"A number of Japanese students said what they missed most wasn't their parents or food – it was a Japanese bath."
Hey presto! – a Japanese bath is one of many innovations included in the Queen Margaret House design.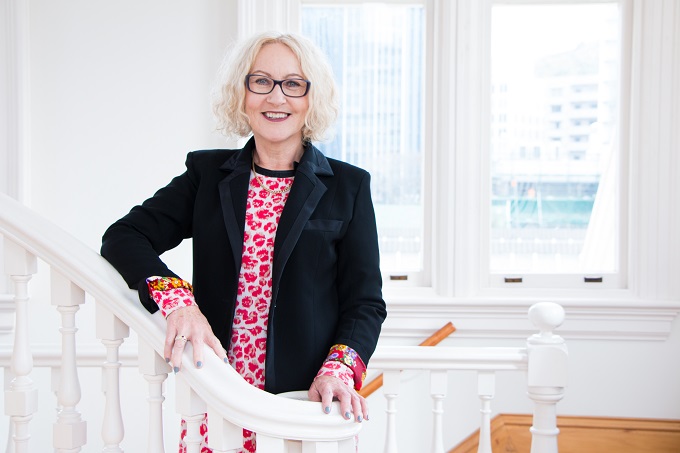 The "insights you get into different cultures" is one of the added benefits of the mix of international and domestic students who will share Queen Margaret House, Jayne-Ann says, something that will also provide value to the wider school population.
"We already have about 40 nationalities, but [the boarding house] will add an extra dimension."
Jayne-Ann herself is well aware of the advantages that exposure to a wide range of different cultures brings. After beginning her teaching career in the South Island and then progressing further into school management in Auckland, Jayne-Ann then joined an educational consultancy company with extensive overseas links.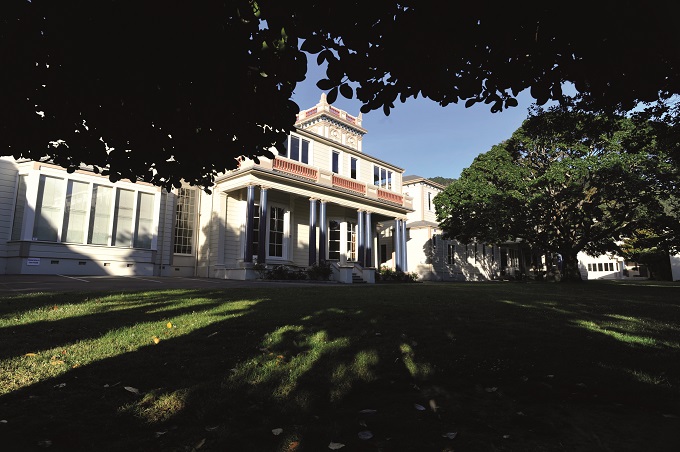 Living and working internationally such as Abu Dhabi in the United Arab Emirates was a wonderful privilege, both personally and professionally.
"It gave me the opportunity to experience different educational systems," she says.
Now, though, she has swapped the UAE's capital for New Zealand's. Given that Wellington is the centre of this country's government – and as such, has strong international connections – it may come as a surprise that Queen Margaret College will be the only girls' school in the city to offer boarding accommodation.
Queen Margaret House's first residents, therefore, will have an added responsibility to set the scene for future generations of boarders, Jayne-Ann says, especially as the school's centenary approaches next year.
"The [boarding house] photo taken in January 2018 will be the one seen for the next 100 years."
In this respect, it is very much 'back to the future' for Queen Margaret College; when the college opened to welcome its first intake in 1919, a small number of the college's initial 53 students were boarders. However, as boarding declined in popularity after World War 2, the original boarding house was closed in 1950.
Fast forward to the early 21st century, however, and the situation has changed dramatically, with a growing demand for boarding facilities in New Zealand schools from both international and domestic students.
The decision to build Queen Margaret House, therefore, was "a response to need", Jayne-Ann says. During the school holidays, Queen Margaret House will be available for groups to rent out as accommodation while visiting Wellington.
Certainly, the location of the new boarding house, within the grounds of Queen Margaret College in Thorndon, itself close to the city centre, is an added bonus for its young residents, says Bronwyn.
"It's fabulous for the girls to access cosmopolitan Wellington without the transport logistics," she says.
While boarders can enjoy all that the capital has to offer, they will also be expected to be fully committed members of the house community.
"We will provide the girls with structures and routines that build pride and loyalty in where they're living."
But most of all, Bronwyn wants the new boarding house to be somewhere that boarders "regard as home – a home away from home".
Jayne-Ann concurs. "Queen Margaret House will be a house and a home," she says.