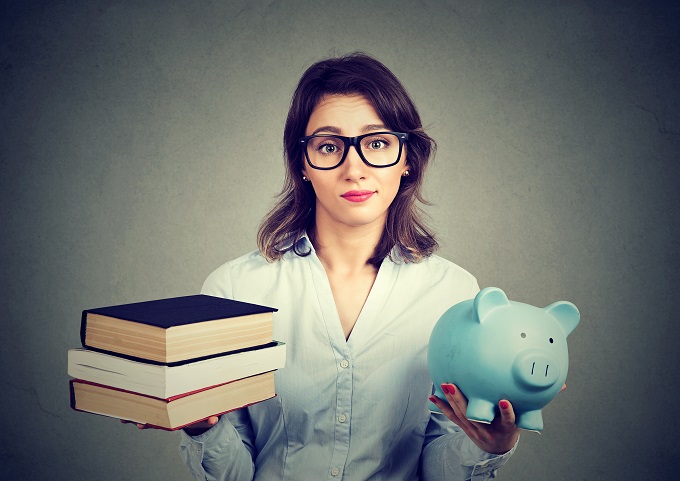 Should the government be doing more? Many people, from teachers and teaching aides, to associations and education groups have voiced disappointment over the last week, in what they felt should have been a game-changing new budget from a 'progressive' new government.
NZEI Te Riu Roa president Lynda Stuart said the new spending failed to deliver more than a minimal patch up on the foundations of education that have been neglected for the past decade. "There's little point in spending hundreds of millions on new schools and buildings if we haven't even got the groundwork in place to ensure we have enough teachers to fill them," she said.
"This was not the budget we expected from a Labour-led government"
"The extra $370m for new teacher training places is putting the cart before the horse when enrolments for initial teacher training have fallen off the cliff in recent years. There is nothing in this budget that will make teaching a more appealing career choice and turn the growing teacher shortage around," she said.
[pro_ad_display_adzone id="4703″ align="left"]
"The budget reflected hardly any of the needs we identified to rebuild the foundations of education, and there was no sign of the return to funding early childhood centres with 100% qualified staff that this government has been talking up for some time," she said.
"This was not the budget we expected from a Labour-led government that has long shown they understand the dire need to improve funding in every area of education.
"School operations funding needed to increase by 4% just to ensure real per-student funding kept up with the average annual increase as the Labour Cost Index-Education over the past 10 years, but it was a measly 1.6%," she said.
Here at School News,
Lia told us:
"Supporting staff should be included in the pay raise,
especially Teacher Aides as we are doing a teacher role for kids
that are vulnerable and a lot more in-classroom."
"Putting artificial fiscal constraints on this spending is a false economy"
New Zealand Post Primary Teachers Association president Jack Boyle said: "It's great the government is planning for future roll growth but we were hoping for more action to fix the twin crisis of declining numbers of teacher graduates and high levels of attrition in the profession."
"We want to bring out the best in every young person and that's getting harder and harder. It's passionate, expert teachers working with students that lays the groundwork for a strong society, and at the moment we simply can't attract enough people willing and able to take on this role."
The extra funding for special education and the operations grant is welcomed by PPTA. "The need for support for special education is clear, and we welcome anything that will enable more students to get the support to thrive at school," said Jack.
"We're also pleased to see a start being made on the updating and reintroduction of Te Kotahitanga. On the other hand, it's a real disappointment that secondary teachers won't have access to Te Ahu o te reo Māori for strengthening te reo capacity. Secondary teachers are hugely keen to have this support, and language development should be available to students of all ages."
"We believe the government had an opportunity today to invest much, much more into our public services. Putting artificial fiscal constraints on this spending is a false economy. A well-resourced education system is vital to the nation."
Here at School News,
Donna told us:
"The system needs to change, our poor SENCOs are swamped,
there are too many barriers to getting kids assessed for learning disabilities
and too few people qualified to do them."
"The budget is silent on pay increases for teachers and principals"
A statement from New Zealand Principals' Federation noted, "many will register disappointment at the minimal increase to operations grants and the budget is silent on pay increases for teachers and principals, which might make it difficult to fulfil the promise of 1,500 new teacher places", however president Whetu Cormick said he is optimistic future budgets will address these issues.
"I have called this Budget a good first step and expect that next year and the following year we will see more expansive Budgets to fund substantial increases in salaries and lift the status of our profession," he said. "Having an extra $272.8 million for special education is a welcome boost for schools trying to access the expertise and specialist help they need for children with learning challenges,' said Cormick. 'Special Education has been a source of enormous stress for teachers and school principals for a long time and this announcement goes some way to alleviating that intense pressure."
The budget has taken steps towards addressing roll growth, with $394.9 million going into new schools and new classrooms and $370.0 million for 1,500 new teacher places. Cormick added: "We know there are areas of the country where schools are at breaking point trying to accommodate roll growth and not having the funds to build new classrooms or in some cases new schools. This budget puts a lot of money into capital expenditure which has been neglected for too long."
What did you make of the budget announcement?
Teachers at Wellington's Berhampore School who told RNZ News they expected the government to do more. Andy McKegg said the Labour Party raised expectations while it was in opposition and now that it was in power it had fallen short.
"Before they came into government they promised they would start fixing these elements of education and health. I don't know anything about health but they're not going to make any changes whatsoever in education, especially because they're just putting bandaids on the problem by throwing money at learning support without actually addressing a system that doesn't work properly."
Michelle McCracken said the government had ignored the problems school teachers had been raising in recent years.
"We've been going to the government quite often with the issues that we're having, not just our own pay but just the way schools are being run and it's just disappointing to see there's not enough being done," she said.
Relief teacher Marlaina Myers said a high workload drove her out of full-time teaching and the budget did nothing to make her want to go back.
"It doesn't change my predicament in terms of workload for teachers, increase in salary to recruit and retain good-quality teachers, because I'm half-way out the door," she said.
The Educational Institute is currently in pay talks for primary teachers. One of the negotiators, Liam Rutherford, an intermediate school teacher from Palmerston North, said he knew the government had money set aside for the pay settlement but it still should have delivered more in yesterday's budget.
"I think it's pretty flat actually. I guess we were a bit disappointed with where this is going to leave schools. I think at best what this is saying is that schools are in a position to stand still for another 12 months," he said.
Another of the union's members, Tute Porter-Samuels, a special needs coordinator and deputy principal from Wainuiomata, said the budget's $270 million boost for children with special needs was nowhere near enough.
"It's a drop in the bucket of what we really need. Yeah, thank you for the money that we've got and for ORS [ongoing resourcing scheme] but actually it needs to be at least double that because as it is with what's been given, we're still going to have to pitch children against other children to see who's got the greatest needs when in fact all of these kids deserve that support," she said.
Ms Porter-Samuels said the government had ignored teachers' warnings. "The current government in opposition were made very aware throughout the last nine years about the needs in the school and they promised a lot – they promised a lot for early childhood, they promised a lot for our kids with additional needs and they really failed to deliver on this."
Education Minister Chris Hipkins said the budget provided the biggest increase in education spending in more than a decade and the increase in special education funding was more than three times what had was provided in the previous Budget.