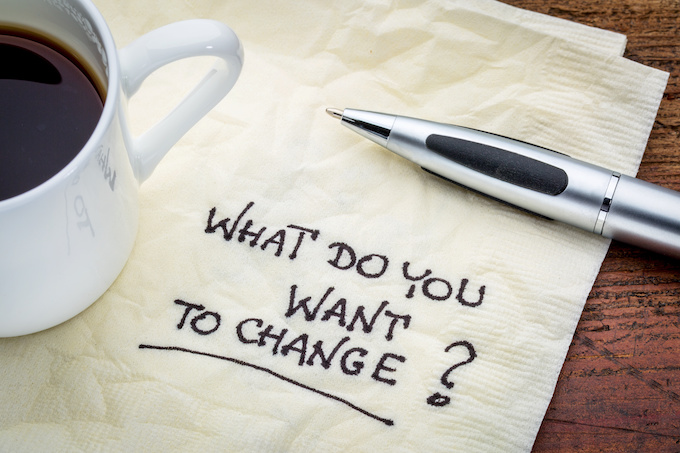 Radically changing NCEA Level 1 and better involving families and students in the design of courses students take are among the six big ideas in a NCEA Review discussion document
The document was released by education minister Chris Hipkins, who said: "The ideas were developed by my Ministerial Advisory Group to challenge thinking and provoke debate on updating our national school-leaving qualification."
"Public consultation begins today and runs till 16 September.
"It's really important the public has their say and I'm calling on them to take part.
"At stake is the opportunity to change how NCEA is used to prepare our students for life after school in a fast-changing world.
"Employers are telling us that students coming out of school don't have the right skills, students say more flexibility is needed and teachers say there's too much assessment, getting in the way of learning.
[pro_ad_display_adzone id="4703″ align="left"]
"All students have different strengths and abilities. I want every young person to have access to a pathway through NCEA that reflects their strengths, so that all students can fulfil their potential.
"Proposals include putting a greater focus on critical thinking, digital literacy and civic participation and teaching students how to work well alongside others.
"Giving students access to different pathways during NCEA levels 2 and 3 by connecting them earlier with local employers, iwi and polytechnics is another option.
"Underpinning these ideas is the notion of using the in-built flexibility of the NCEA to release the full potential of the New Zealand curriculum. At the same time we can move away from the burden of overassessment and give teachers more time to teach and students more time to learn."
The big opportunities identified by the advisory group are:
1. Re-imagine NCEA Level 1 so it is focused on ensuring young people are prepared for further study, work, and life as citizens
2. Strengthen and clarify our expectations for literacy and numeracy attainment
3. Explicitly build into NCEA Levels 2 and 3 a requirement to prepare young people for further study, work, and life
4. Provide support for teachers, schools, and kura to enable real learning and coherent programmes
5. Strengthen and enhance the Record of Achievement so it provides a full picture of what young people have achieved
6. Remove barriers to achieving NCEA, starting with fees, process for accessing Special Assessment Conditions, and access to quality curriculum support materials.
This discussion is the latest in our national education conversation, Kōrero Mātauranga, which all New Zealanders are being encouraged to take part in, Chris Hipkins said.
"This government is intent on doing things differently by asking New Zealanders to tell us the change they want us to make.
"We have recently held education summits in Christchurch and Auckland that were attended by 1500 people, and an online survey on the future of education has received around 11,000 responses so far.
"Everybody will be able to have their say on the NCEA Review through a quick online survey. Those who want to make a more detailed submission will have the opportunity to participate in workshops, focus groups, hui, fono, complete a longer survey or make a written submission.
"We'll be engaging with people in Te Reo Māori and English with opportunities in other languages too. New Zealand is a diverse country and we are working to provide more inclusive opportunities so that everyone can have their say.
The three parts of the Discussion Document – a background paper, the Big Opportunities, and an Ākonga Māori narrative in Te Reo Māori and English – along with more information on the review and the opportunities to provide feedback can be found at https://conversation.education.govt.nz/ncea.
"The outcomes of these discussions and debates – submissions, survey responses, and face-to-face feedback – will inform the final recommendations I take to Cabinet for how NCEA could be updated.
"The launch of the NCEA review is also accompanied by the announcement of an NCEA 'Make Your Mark' competition.
"This is an opportunity to encourage young people to share a vision of the future of education that challenges the status quo. The most inspiring entries will capture this vision and express it effectively with clear links to NCEA," Chris Hipkins said.
"I will report to Cabinet with the consultation findings and recommendations about the future of NCEA in February 2019."
Annex 1: About the Make Your Mark competition
The Make Your Mark competition aims to encourage young people to get involved with the public consultation on the NCEA, which is part of the wider Education Conversation – Kōrero Mātauranga.
The Make Your Mark competition will challenge young New Zealanders from 5 to 20 years old to share their vision of what education might look like in the future.
There will be group grants, study grants, laptops and gift card prizes up for grabs, as well as spot prizes. The top ten applicants in the Smart ideas. Smart futures category will be funded to attend a Design Lab event in Wellington and be invited to participate in a co-design event looking at the next steps for NCEA.
The entries – in English and Te Reo Māori – will be showcased throughout New Zealand and help guide the next steps of NCEA.
The four Make Your Mark challenges are:
1. Young Minds, Young Dreams
The Tamariki Voice – Te Reo Rangatahi.
Designed especially for our next generation of students, Young Minds Young Dreams, invites our younger New Zealanders to share their dreams for the future. We want them to share with our Government, "What does education mean to us?"

2. It Starts with You. Express Yourself.
What the NCEA principles mean to me – Te pūtake o ngā mātāpono NCEA ki ahau.
Express Yourself is a creative storytelling challenge inspired by the five NCEA principles: Wellbeing, Inclusion & Equity, Coherence, Pathways and Credibility. Participants are asked to describe what these principles mean to them. They are asked to use their talents as creative storytellers to share their experience of NCEA and ideas for the future or what they think could change.

3. Emerging Leaders.
Carry our voice. Shape our future – Kawea te reo. Tāraihia te pae tawhiti.
Aimed at young leaders in their schools, who will be asked to take a lead role gathering student views on NCEA, and make a formal submission to the Government, representing your local student voice.

4. Smart Ideas, Smart Futures.
Think big. Think education. Think student-centred – Whakaaro nui. Whakaaro roa. Whakaaro tangata.
A design competition that challenges recent NCEA participants to look at whole system design opportunities for NCEA. The top ten applicants will be funded to attend a Design Lab event in Wellington and invited to participate in a co-design event looking at the next steps for NCEA.
The Young Minds, Young Dreams competition closes on 29 July. The other three competitions run until the end of August.