News
Christchurch to host Australasian Learning Environments conference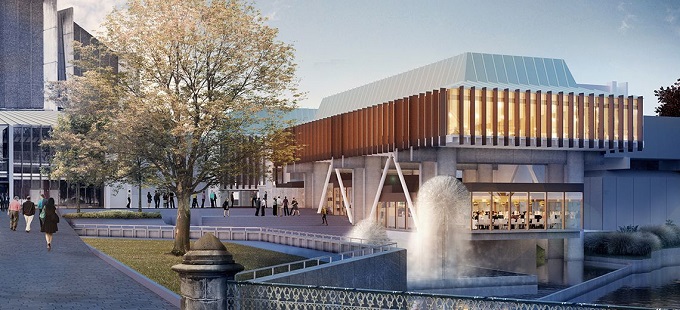 Focusing on design and use of engaging and innovative learning spaces and programs, an exciting new conference is coming to Christchurch in 2020.
The 2020 Learning Environments Australasia conference will be held at the newly completed Christchurch Town Hall.
It is tipped to bring in around 600 educators, architects, designers and policymakers from Australia, New Zealand and the Asia Pacific to share knowledge and best practice in planning, designing and building great learning environments.
Learning Environments Australasia advocates for quality and innovation in learning environments, with a membership of over 800 education and design professionals.
Their work focuses on the design and use of engaging and innovative learning spaces and programs to improve learning outcomes for students.
"As one of New Zealand's newest cities, post-quake Christchurch has drawn upon innovative design to enhance the sense of community and inclusion, so it will be great to learn more about how this approach can impact and enhance educational facilities," says Learning Environments Australasia's Chair, Deb O'Riley.
Delegates will be invited to attend study tours held at several local educational institutions tours as part of the conference, many of which are a result of rebuilding Christchurch.
ChristchurchNZ, the region's economic development, tourism and major events agency, supported by Tourism New Zealand, partnered with conference organisers to bring the Learning Environments Conference, to Christchurch.
ChristchurchNZ's Convention Bureau and Industry Partnership Manager Caroline Blanchfield says the prestigious international conference is a great opportunity to showcase Christchurch.
"Christchurch is the ideal destination city to share innovative new ideas through conferencing," Ms Blanchfield says.
"These conferences attract high value visitors to our city and are a fantastic way to grow our knowledge economy while showcasing Christchurch as a sought-after conference destination."
Tourism New Zealand's Manager of Business Events and Premium, Lisa Gardiner says international conferences play a huge role in global knowledge sharing and showcasing New Zealand's expertise on the world stage.
"This conference will have long lasting benefits for New Zealand, expanding our knowledge of great learning environment design which will benefit New Zealand's future generations.
"Large scale conferences like this also provide significant economic benefits for the host location and beyond through delegate spend."