News
Workload demands at dangerous levels for primary school leaders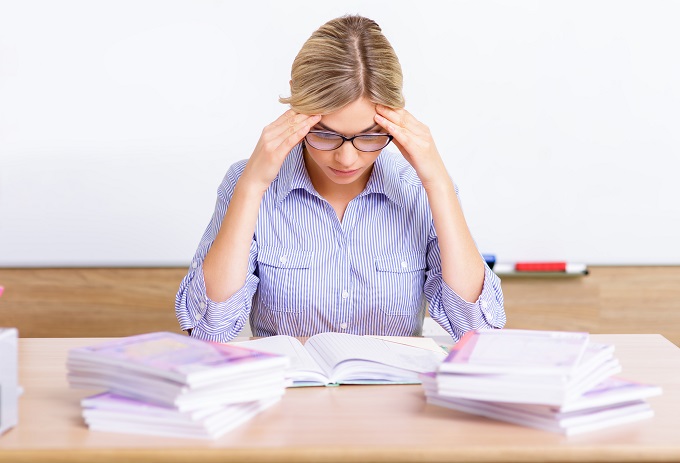 A second independent, in-depth health and wellbeing survey of primary school principals and senior leaders has found the sheer quantity of work is seriously affecting their health and taking time away from leading their school's teaching and learning.
NZEI Te Riu Roa commissioned the study by Australian Catholic University last year, to follow up the results of ACU's 2016 survey of school leaders. NZEI President Lynda Stuart said the "disturbingly high" levels of stress and burnout amongst her colleagues was "deeply distressing".
"Principals need time to lead and set the direction of learning in their schools, but they are working 53-58 hours a week to keep on top of their workload – a three-hour increase in just one year. It's unhealthy and unsustainable," she said.
Ms Stuart said a big stress on principals was the amount of time spent working with external agencies and trying to get support for children with high learning and behavioural needs.
"The increase in learning and behavioural needs of our students is putting massive pressure on our schools because the resources available fall far short of actual need. More support in these areas would make a huge difference for children, as well as decrease the pressure on principals and teachers," she said.
School leaders suffer 1.7 times the rate of burnout, 1.8 times the rate of stress and have trouble sleeping at rates 2.4 times higher that of the general population.
Survey respondents reported virtually no support from their employers, and the report recommends more support and mentoring for boards and for leaders, reduction in red tape and paperwork and consideration of the impact of governance models on leaders and their wellbeing.
Ms Stuart said the findings had serious implications for the long-term health, recruitment and retention of school leaders.
Australian Catholic University has been running similar longitudinal studies of school leaders in Australia and Ireland for a number of years and the New Zealand survey will be conducted annually so trends can be studied over time.