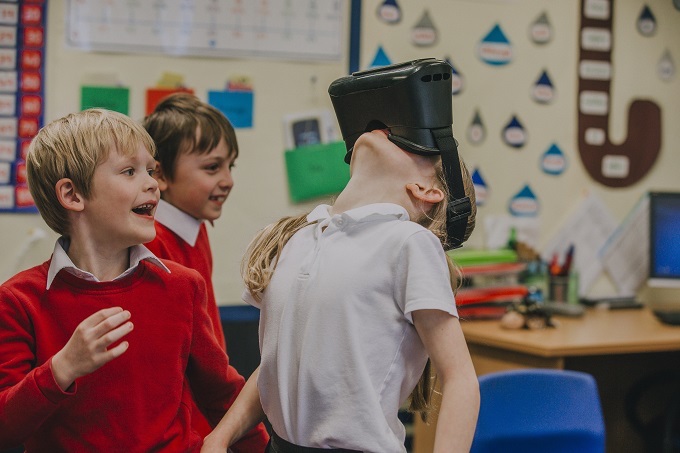 The number of devices, gadgets, programs and apps purported to aid learning can be overwhelming. Which e-learning tools will work best for your school?
Schools in New Zealand vary widely in their approach to e-learning. Some consider use of digital technologies essential to increasing quality of education and equity for students, while others adopt a more conservative approach. There are neighbouring schools, drawing from the same communities, with radically different outlooks; so that where one is providing devices to students at a ratio of one-to-one, the other may not even be considering an optional BYOD programme.
Whatever your school's outlook, the reality is that e-learning is the way it's going. NZQA's external moderation service will be fully online by 2019, and by 2020 all NCEA external examinations will be online.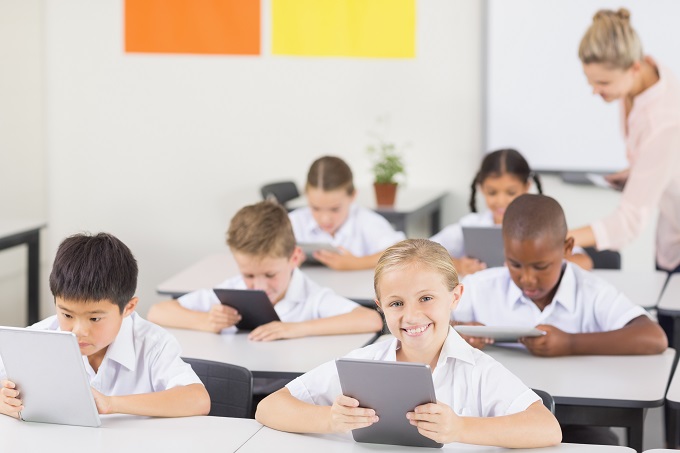 Added to this is the biggest change to the core curriculum in ten years: the inclusion of "computational thinking" and "developing digital outcomes" for all learners in years one to ten. Content is available from next January and is expected to be in full use from 2020.
So far, $40 million has been allocated to supporting schools to implement the new subjects, including $24 million to upskill more than 40,000 teachers. Another $7 million will be spent on developing online learning and exams, video and audio streaming content and apps.
For evidence of the success of e-learning, look no further than Manaiakalani, an e-learning and literacy strategy used in five clusters of low decile schools around New Zealand. In 2012, one of its schools, Tamaki College, became New Zealand's first state secondary school to go fully digital with all 600 students getting netbooks. That year, the college doubled its NCEA level two results for Māori and Pasifika students. And around the country, Manaiakalani primary schools are recording rates of improvement for reading, writing and numeracy that exceed national averages.
Funding for the programme is provided by schools, families and donations. Families buy their child's device at $3.50 a week for three years, and philanthropists fund wireless internet access into their homes.
All New Zealand schools have access to Ministry of Education (MOE) initiatives supporting the move to widespread e-learning. These include provision of in-depth professional development, and help for schools wanting to streamline systems and make online content easier to find, share and create. The Ministry has also committed to increasing provision of assistive technologies and to using Universal Design for Learning (UDL) principles when developing new resources so that no adaptations are required for students with disabilities.
The main online resource for teachers is the MOE's site, Enabling e-learning. The site offers a definition of e-learning as being, "learning and teaching that is facilitated by or supported through the appropriate use of information and communication technologies (ICTs)". 
"That word 'appropriate' is the key," says e-learning consultant Karen Melhuish Spencer.  "It's important to identify students' strengths and needs in terms of the curriculum then design learning experiences using effective pedagogy. Select technology that will support or enhance this – rather than choosing the technology first.
"Whatever the technology – and it's really hard for us to keep up so we need to hold the most important idea in our minds – the learning is the vital element. E-learning is not simply associated with modes of delivery or the functionality of a particular technology, but forms part of a conscious choice of the best and most appropriate ways of promoting effective learning.
"Best practice e-learning enables accessible, relevant, and high-quality learning opportunities that improve student engagement and achievement. E-learning has the potential to transform the way teaching and learning takes place. It is about using technologies effectively across the curriculum to connect schools and communities and to provide accessible, relevant, and high-quality learning opportunities so that every student is better able to achieve their full potential.
"Increasingly, as access to technologies for individual students becomes a reality, the value proposition for us in terms of e-learning is that we can offer learning pathways that are increasingly tailored to students needs and that are far more inclusive than we might have been able to manage before."
For instance, e-learning may:
assist the making of connections by enabling students to enter and explore new learning environments, overcoming barriers of distance and time
facilitate shared learning by enabling students to join or create communities of learners that extend well beyond the classroom
assist in the creation of supportive learning environments by offering resources that take account of individual, cultural, or developmental differences
enhance opportunities to learn by offering students virtual experiences and tools that save them time, allowing them to take their learning further.