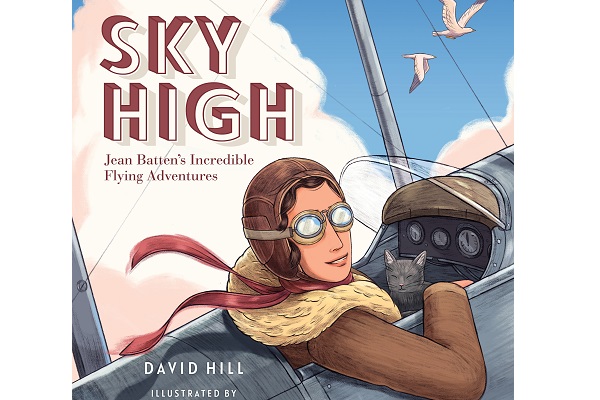 School News looks at six new titles for children and teenagers.
Beatrice Zinker, Upside Down Thinker
By Shelley Johannes
This is the story of an eight-year-old girl who does her best thinking upside down. Her personality is a tractor beam, her attitude is completely inspiring, and her creator is a creative dynamo.
Beatrice is looking forward to a year of pirate adventures, zombie battles and upside-down mysteries with her fellow-tomboy best friend, Lenny. But on the first day of year three, Lenny doesn't come to school in a ninja suit like they'd planned – instead she's wearing something pink and sparkly and ruffled. She doesn't seem interested in their old games any more, and worst of all she's found a new friend.
It will take Beatrice's best upside-down thinking to find a way to fix this problem.
Hachette
Readers aged 7 to 10
Juniper Lemon's Happiness Index
By Julie Israel
It's been sixty-five days since the accident that ripped Juniper's world apart. Life without her beautiful, vibrant big sister Camilla is a colder, darker place.
Until she discovers the letter. The letter Camie wrote, but never got to send. It's mysteriously addressed to 'You' and dated July 4, the day of the accident. Desperate to learn the identity of Camie's secret love, Juniper starts to investigate.
But then she loses something herself. A card from her daily ritual, The Happiness Index: little notecards on which she rates the day. The Index has been holding Juniper together since Camie's death – but without this card, there's a hole. And this particular card contains Juniper's own secret: a memory she can't let anyone else find out.
A gripping read tacking grief, friendship and love – and a lot more fun than it appears at first!
Readers: Young adult
Penguin
The Great White Man-Eating Shark
By Margaret Mahy
A Margaret Mahy classic retold in full colour for early readers.
Norvin is a very good actor, but rather plain. In fact, he looks very like a shark, and more than anything, he loves to shoot through the water like a silver arrow. But his cunning plan to clear the water at caramel cove badly misfires . . .
An utterly charming story now accessible to children making the transition to longer texts.
Hachette
Readers aged 5-7
Sky High: Jean Batten's Incredible Flying Adventures
By David Hill, illustrated by Phoebe Morris
A glorious picture book telling the true story of how Jean Batten became an international hero for her solo flights.
In 1934, Jean Batten set a world record for the fastest flight from England to Australia. Just two years later, she made the first-ever solo flight from England to New Zealand.
Jean's fearless determination and flying skills helped her survive storms and crashes, as she crossed great oceans and lonely deserts in her tiny plane.
Readers aged 7 to 10
Picture Puffin
Penguin
Little Kiwi Has a Forest Feast
Bob Darroch
An engaging new story in Bob Darroch's bestselling Little Kiwi series.
Poor Little Kiwi. He has caught a cold, and all he wants to do is snuggle in his burrow and eat worms. But words don't quite sound the same when you're all blocked up, and Little Sister gets confused. Is Little Kiwi getting a colt, or has he got a cold? And is he hungry. . . or ugly?
Soon all the forest friends have gathered to see what is going on. When they discover he's sick and hungry, they decide to cheer him up with a wonderful feast!
Little Kiwi Has a Forest Feast is a story of friendship and caring for others.
Ages 3 to 7
Picture Puffin
Penguin
One Of Us Is Lying
By Karen McManus
On Thursday afternoon, five students at Bayview High walk into detention.
Bronwyn, the brain, is Yale-bound and never breaks a rule.
Addy, the beauty, is the picture-perfect homecoming princess.
Nate, the criminal, is already on probation for dealing.
Cooper, the athlete, is the all-star baseball pitcher.
And Simon, the outcast, is the creator of Bayview High's notorious gossip app.
Only, Simon never makes it out of that classroom. Before the end of detention, Simon's dead. And according to investigators, his death wasn't an accident. On Thursday, he died. But on Friday, he'd planned to post juicy reveals about all four of his high-profile classmates, which makes all four of them suspects in his murder. Or are they just the perfect patsies for a killer who's still on the loose?
Readers: Young Adult
Penguin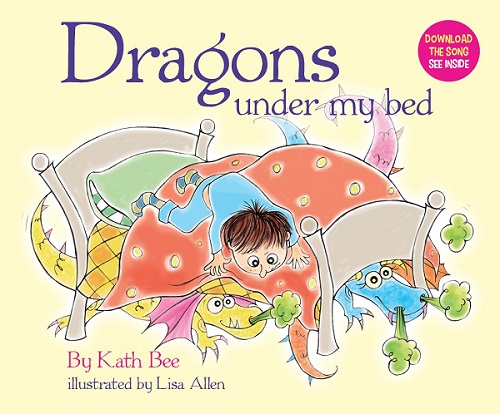 Dragons Under My Bed
By Kath Bee
This story about a young boy at bed time is the picture book version of a well-known children's song by the same name.
Dragons Under My Bed is award-winning songwriter Kath Bee's most popular song, much requested along with tunes Individuality and Dad I Wanna Be A Camel.
A delightful picture book suitable for reading aloud and early readers.
Duck Creek Press