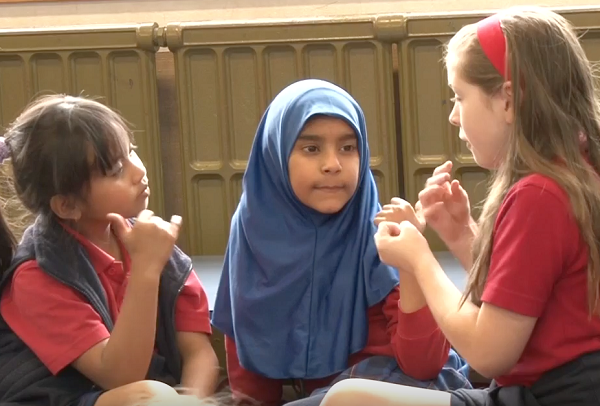 As the population of New Zealand continues to diversify, schools are challenged to continually rethink their teaching models to ensure they cater to every learner.
At Te Puna Wai Ora, Invercargill Middle School, a decile three primary with an increasingly multicultural roll, teachers have faced up to the challenge with gusto, and in doing so have transformed the school experience for teachers, students and whānau.
Six years ago, the school was struggling to make national standards, but a complete rethink and redesign of the teaching practice has pulled achievement rates up to well above average – and landed the school with a prestigious award, the Prime Minister's Education Excellence Award for Teaching and Learning, Atatū, (co-winners with Waitakere College).
Judges noted that IMS had identified the oral language confidence of the students as impacting their learning and participation, and had responded by formulating a plan to improve achievement through oral language.
Principal Stan Tiatia explains: "Targets are set from the national standards data collected at the end of the previous year. As new students arrive throughout the year, with higher learning needs, we found that our data struggled to find overall progress.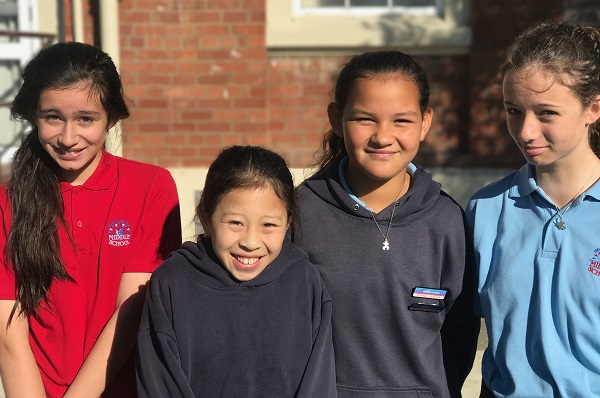 "We decided that the nature of our school and enrolments were constant enough to be 'normal' for us, and that the improvements required needed to be in our expectations. We had to consider how to use every valuable teaching opportunity we have with our students as we did not know how long they would be with us, and we felt a responsibility to set the learners up with the best teaching available."
Deputy principal Katie Pennicott led the inquiry which focused on developing dialogic teaching, together with talking tools and signals (talk moves) that were modelled as part of teaching practice.
The impact has been far reaching, say the judges, with improvements in students' oral language, confidence, and participation that have also lifted achievement in literacy more broadly.
In 2011, only 58 per cent of students were achieving the national standard in writing, but by 2015 that had climbed to 82 per cent. Achievement in reading climbed from 79 per cent to 86 per cent, and mathematics from 80 per cent to 89 per cent.
The biggest gains, however, are those of the school's Māori learners: 89 per cent are now achieving at or above in writing (compared with 50 per cent in 2011); 84 per cent in reading (up on 79 per cent), and 89 per cent in maths (up on 79 per cent).
"Dr Rangimarie Pere (1991) writes about language as the 'life line and sustenance of a culture' akin to the whakatauki 'Te kai a te Rangatira, he korero'," says Ms Pennicott. "It is from this viewpoint that we established shared 'talk moves' that would build, grow and sustain our school culture of accelerated progress and experts in our own learning.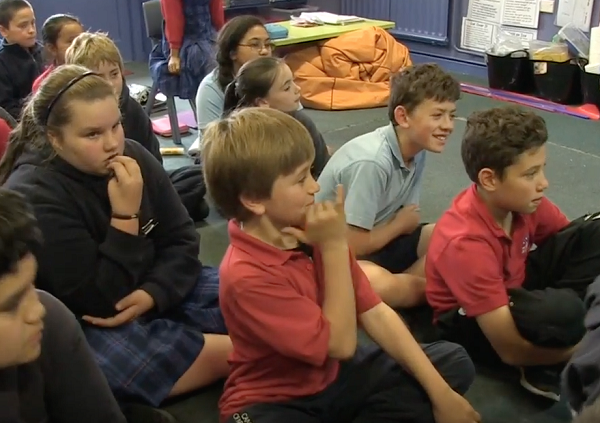 "Through our classroom observations and reciprocal visits, it was noted that many students were not actively participating in class or partner discussions, and when they did, they were asking questions that had already been answered and were unable to summarise what had been said. They were seeking affirmation and praise as opposed to sharing ideas and opinions. In our literacy assessment data, we noticed that needs in vocabulary and sentence structure impacted student achievement."
With a large group of provisionally registered teachers on staff it was important to do this collaboratively, says Mr Tiatia. "Every team member brings value and innate worthiness- or mauri – just by being a part of the team, and any professional development adds to that rather than replaces or subtracts from it."
Teachers reviewed their own lessons (on video) and reflected on their use of questioning and types of conversations in the classrooms through structured self-reflection practices, building impetus and agency for changes in practice.
"Our school culture is built on ako – reciprocal teaching and active learning for teachers and students, manaakitanga as learning through empowering and supporting others, and whanaungatanga through learning collaboratively," says Mr Tiatia.
"This enables us to inquire into our teaching practice from a perspective of honesty and openness."
Ms Pennicott attended the Language, Education and Diversity conference to further investigate additive language approaches and connected with Professor Rae Sili'ata regarding additive language acquisition strategies.
Back at school, applying the strategies of recasting and rephrasing, her class began the journey towards being active participants in their own and each other's learning. "The class began to develop 'talk moves' that would empower students to actively participate, and in the end run the class discussions," she says.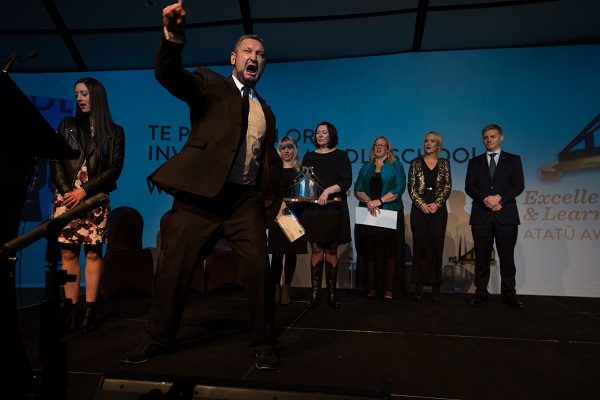 "As a class we developed our practice, we created strategies and expectations regarding active participation and strategies for student ownership and empowerment, rather than affirmation. Following the observations and staff discussions regarding our students' oral language needs, including those of our ELL community, we knew that this practice needed to be shared across the school."
The biggest challenge for teachers was the complete repositioning of the teacher as the "expert" to the teacher as the learner – learning from and alongside students. "It involves a repositioning of teachers depositing knowledge to transform the students, to teachers learning alongside students to transform the world.
All teachers opted into the inquiry, involving weekly reading and reflection, over and above the school's twice weekly professional meetings.
"The students were motivated by teacher modelling and showed their motivation through creating and using talk moves themselves, and parents were included through posts on our class Facebook pages with oral language foci," says Ms Pennicott.
Within a term, improvements were apparent. "It is a consistent part of every lesson and is now managed by the students.
"The teaching as inquiry was based on professional reading, reflection and the co-construction of teaching praxis, supported by oral language focused observations and further inquiries into vocabulary, responsive practice and questioning, which all have an oral language basis."
During the process, the atmosphere of the school changed. "It is generally peaceful, with strong routines and a definite IMS culture that is very clear when students come from other schools," says Ms Pennicott. "Listening and speaking skills are much stronger and this has impacted all aspects of literacy. Consistency across the school means that students make easy transitions between classes and relievers report how much they enjoy teaching here."
Te Puna Wai Ora, Invercargill Middle School, is a decile three primary in Invercargill, with a current roll of 183