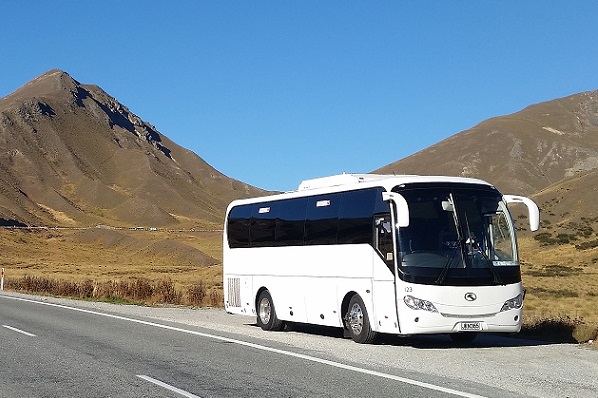 Good management of your school's investment in transport will go a long way towards saving money – and a great deal of inconvenience.
All schools utilise buses whether it's a minivan for sports and music trips or a fleet of coaches transporting a year group to school camp. Some schools go a step further and invest in their own minivans and buses, allowing greater flexibility in organisation of field trips.
Nigel Powell is operations manager at Kiwi Bus, importers of buses for schools and businesses across New Zealand. If your school is considering purchasing a bus, Mr Powell recommends checking the vehicle's maintenance records. "Second-hand buses are often sold just before major maintenance/repairs are required, especially for gaining a certificate of fitness (COF). A good operator will have a file showing everything that has been done and what is coming up."
Take a good look at suitability for use. "We have seen seen schools (and companies) purchase buses that are either too old, too small or just not suitable. They should look at seating (bench or coach – the former can take three younger students whereas the latter only two). Air conditioning is not usually considered a necessity, and carpet and plush seat coverings wear quickly and soon look dilapidated if not looked after."
Even new buses may not have good after-sales support as some brands sell buses but have no parts support in New Zealand. Ask the seller where you will get parts from. If the engines or transmissions are not common, it may prove difficult to get parts, service diagnoses (connecting to a computer) or warranty claims.
Sustainable practice
If your school has its own bus, consider hiring it out. "I have heard of buses used by schools in the mornings and afternoons, then being used by rest homes to transports residents to outings during the day," says Mr Powell. "Perhaps communities can work together to find some exciting solutions that could benefit more than just the school."
It's just as good for the bus as it is for the school's bank account, he says. "Buses perform better the more they are used. Don't let it sit idle on weekends or school holidays; you could hire it out for use by sports teams and other community groups. And look for sponsorship: you could use the side of the bus for advertising or community notices."
School transport designed for Kiwi roads
Christchurch and Tauranga-based company Kiwi Bus NZ imports new buses designed for safe travel on New Zealand roads, many of which are winding and unsealed.
The buses are assembled in China but with original Western technologies and parts, an arrangement that keeps prices down while optimum safety is maintained.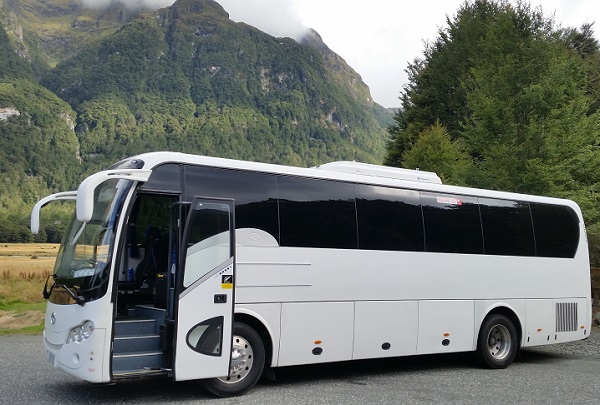 All Kiwi Buses have split windscreens in order to minimise costs of repairing chipped or broken glass. "School buses in New Zealand are often roads covered in shingle a lot of the time and we have very strict rules about where chips can be in the windscreen," says operations manager Nigel Powell. "A complete windscreen repair is horrendously expensive, but split screen repairs are far simpler and cheaper."
Kiwi Bus NZ is developing a new 11m 50-seat school bus which is scheduled to arrive mid-year.
"All new buses are fitted with cruise control, Electronic Stability Control (ESC), ABS with disc brakes and air suspension, and meet the latest emissions controls without plumes of black soot coming out the exhaust to choke everyone," says Mr Powell.
The warranty for a new bus from Kiwi Bus NZ King Long is 24 months or 100,000km, whichever comes first.