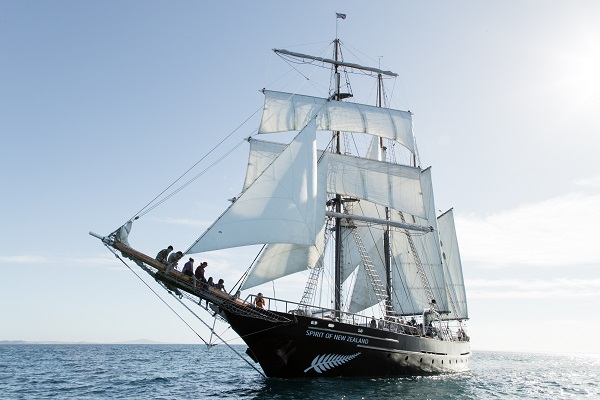 Making your school camp one to remember is all about good planning. From where to go to how to fundraise, School News has the lowdown on planning a fantastic trip for your learners.
School camps are hard yakka for everyone; the nervous, first-time campers, the school office staff tasked with chasing camp fees, and the parent volunteers reduced to nights on lumpy mattresses and high decibel dining experiences.
But the demands on school teachers are at a whole new level. Planning begins months before the big adventure, and culminates in 24-hour responsibility for young campers tasting the adventure of great heights and long hikes.
However, most teachers wouldn't have it any other way; school camps are the stuff of dreams and the source of long-lasting memories.
There are a lot of decisions to make: where to go and for how long, what activities to include, and how many volunteers you will need to take, but camp management teams can help you out at every point. Most will supply documentation for all aspects of camp planning including booklets for students and parents, risk assessment and management (RAMS) forms, and lists of what to take.
As a rule of thumb, planning should begin at least one year in advance with visits to camp sites to check out facilities. By the six-month mark, you should be clear about the purpose of the excursion and have finalised a budget that allows for camp fees, activity charges, transport costs and any extras involved in out of camp visits or award ceremonies.
Three months before camp, send out notices regarding fees, parent help and permission slips. Changes to the Vulnerable Children's Act 2014, and health and safety regulations mean these may require more processing time.
One month before camp, you will need to ensure all permission slips are returned, finalise contingency for bad weather, and be clear about any special dietary requirements or health concerns.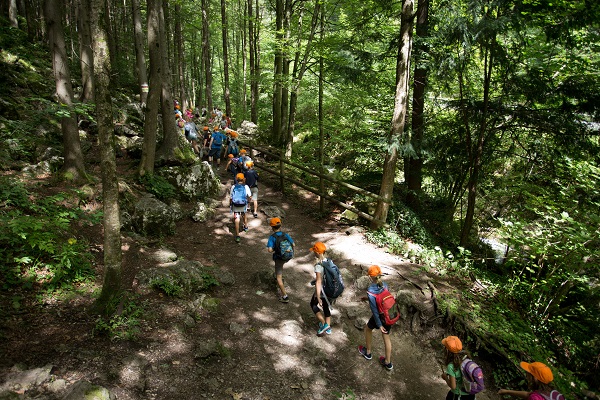 Location
The big question is where to go. A venue close will reduce travel costs, while those at a distance may offer activities not available nearer to home. Of course there are the factors of cost and timing, with many camps booked long in advance.
When searching for a good camp facility, find out:
Distance to the venue from your location;
Ability to provide outdoor professionals;
Ability to provide the activities you want to be in your programme;
Associations with industry organisations.
Accommodation options
In addition to traditional-style accommodation such as holiday parks and adventure camps, there are some weird and wonderful locations for school sleepovers.
In Auckland, school groups can check into digs in the old elephant house at Auckland Zoo, bed down next to sharks at Kelly Tarlton's Sea Life Aquarium, or sleep over at the Stardome Observatory Planetarium. Wellington Zoo also offers sleepover opportunities, and students are invited to explore the zoo after closing time and even offer animals a night-time snack.
For a camp far removed from everyday hustle bustle yet also within reach, schools can book into Somes Island – right in the middle of Wellington Harbour. The island was home to Māori, has two pa sites and was also used an an alien internment camp and quarantine station. Today it is a haven where visitors can wander amid native plant and bird life.
In Lower Hutt, Te kakano o Te Aroha Marae is available for school groups to hire both for marae visits and for overnights. Meals are also available by arrangement.
In Napier, the National Aquarium accommodates school groups for sleepovers, and offers a choice of themes – Piranhas in Pyjamas, Daring Divers, and Pirate Pranks. Children will be able to observe feeding time and touch an Australian Blue-Tongue Skink.
Activities
One of the key objectives of a school camp is for all participants to be challenged. While most camps offer a wide range of activities, mostly outdoor, schools are usually able to select the menu of challenges. Popular choices include kayaking, rock climbing, bush walking, Burma trail and camp fire, while other opportunities include glow worm adventures, archery, horse riding, raft building, mud slides and paintballing.
At more specialist centres, challenges on offer appear daunting to the casual observer; visitors can try coasteering, the sport of exploring a rocky coastline by climbing, jumping and swimming, while at mountain camps, visitors can go mountain climbing, caving and abseiling.
For some students it's a first foray into outdoor recreation, away from a life limited in experiences and opportunities. Before you book, check whether instructors are provided or whether activities can be manned by parent helpers.
Ski trips
With ski competitions among the biggest events on the school sports calendar, trips to the snow are in demand making good planning essential. The season runs from June to September, and tour companies advise booking early, as long as 12 months in advance. Remember to get board approval for the trip before making any bookings; most tour operators can help by providing risk assessment tools.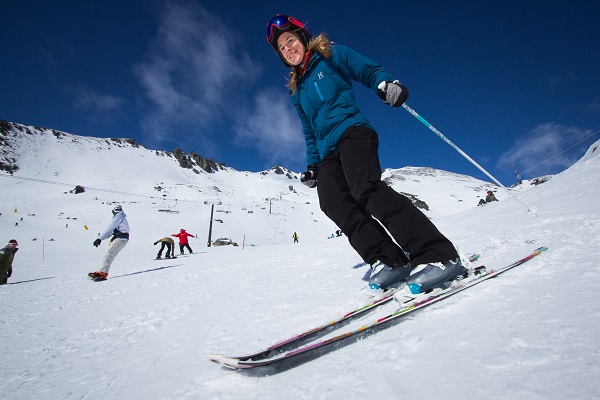 Of course, the weather does not always cooperate even with the best laid plans, but fortunately there are other ways to enjoy the mountain. Visitors to the central North Island can go rafting at Turangi, canoeing on the Whanganui River, hot pooling in Tokaau, and bush walking in Tongariro.
When the ski fields are closed in the Queenstown district, there are dozens of other high adrenaline activities on offer, notably luge racing and jet boating.
Catering
Food is high on the list of priorities of young campers, and often remembered with great delight – or disgust. When choosing, consider the advantages and disadvantages of using in-house caterers or outsourcing. Cost and convenience, variety and quantities are all factors to ponder. Can the venue cater to specialist dietary requirements and will they allow parent help in the kitchen?
Bush and beach joy just beyond the big smoke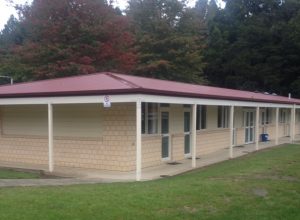 Presbyterian Camps run two campsites on the fringes of Auckland, Houghton's Bush at gorgeous and wild Muriwai Beach, and Hunua Falls, a remote forest camp just 50 minutes' drive south of the central city.
Both camps are booked for exclusive use, and both host school groups each year, Houghton's with 86 beds and Hunua Falls with 120 beds.
There is a minimum charge per day but not a minimum number of campers required, and maximum numbers are negotiable. Some groups take in tents to accommodate additional campers.
Full catering is available but campers can reduce costs by organising their own meals. Schools also have the choice of making use of camp activity equipment at no extra cost, or employing their own activity suppliers.
Budget accommodation in a millionaire's town
Backpackers' hostel Pacific Coast Lodge in Mt Maunganui is a popular haunt with school groups.
The lodge is an affordable, hostel-style residence specialising in group bookings, and has been voted best backpackers in New Zealand for the past three years.
Accommodation prices start at $30 per person, per night, and all groups are welcomed. Large groups are requested to book for a minimum of two nights.
Room sizes vary from twin through to ten-bed dormitories, and a continental breakfast is available on request at $8 per person.
Visitors have access to a large commercial kitchen, a roomy common area and off-site secure parking as well as free fibre internet/Wi-Fi.
The lodge is located close to all major sporting fields for rugby, netball, cricket, hockey and water sports.
Local attractions include the white sandy beaches, climbing at Mt Maunganui, surfing and beautiful walks and hot pools.
Park haven within Christchurch city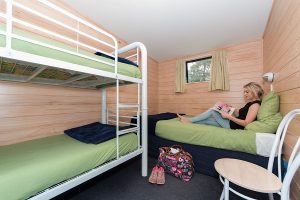 The Christchurch TOP 10 Holiday Park is a five-hectare haven located in the north-west of Christchurch, halfway between the city centre and the airport. It is a popular choice for visiting school groups with more than 50 booked in each year. Most school groups are from within New Zealand but some are from as far afield as the United Kingdom. There is a minimum group booking requirement of three rooms and parties of up to 100 can be accommodated.
Groups who hire the lodge or standard cabin units have access to the communal kitchen and dining areas, and all rooms have pots, pans, cutlery and crockery to use in the communal kitchen. There is also commercial-size cookware available for hire if groups prefer to do their own cooking.
The park's barbeque areas are a favourite with school groups, and groups are provided with a lockable storeroom and fridge for food storage. Other units, for example motels and deluxe chalets, have private kitchens. Groups also have the option of using a private caterer for which the park can provide recommendations.
Groups' coordinator for the park, Sarah Rhodes, says a wide mix of school groups visit including sports and academic teams, music ensembles and school camps. Many get out to sightsee at the city's museums, galleries, gardens and wildlife parks, and there is plenty to do back at the park when everyone needs downtime.
"Our indoor heated swimming pool is really popular for groups at any time of year, we have a large playground and jumping pillow, as well as a giant chess set. We have the Neos interactive electronic game and a coin-operated games room. We also have four-wheeler bikes which students can ride within the park," says Ms Rhodes.
"Our pricing is dynamic and depends on time of year and availability. However, pricing is mainly based per person. We have many different room types with different facilities in each unit, we are happy to match groups to room types that will suit their budget."
Visitors can pick up supplies from a supermarket just five minutes from the park, or from Northlands Shopping Mall, a large indoor retail centre only two minutes' drive away.
Getting into the Spirit!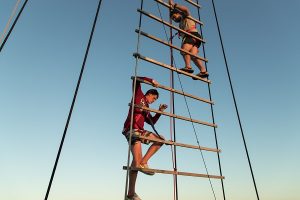 Since the Spirit of Adventure Trust was founded in 1973, 75,000 young people have taken a voyage. Last year 1,157 teenagers experienced the challenge of life at sea on board the Spirit of New Zealand Tall Ship.
Independent research from Otago University shows that voyage participants demonstrated better self-esteem, self-efficacy and resilience and were better able to work cooperatively in a team and manage stress. These benefits were maintained for four to five months after their voyage.
On-board activities vary according to location, the group mix, the weather and through activities such as sailing the luggers, beach cleaning, tramping ashore, hoisting and setting sails, and a dawn swim, these life-long attributes are imparted to participants.
The ten-day development Voyage programme assists New Zealand youth from various ethnicity, to gain life skills as they transition to adulthood.
Ministry of Youth Affairs research found that the rate of social change today is increasing stress on young people. The Spirit of Adventure Trust aims to create life changing experiences so youth become confident, resilient and competent contributors to their community and to Aotearoa – New Zealand.
Adventure sports on a tame budget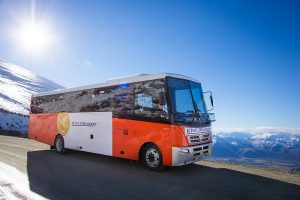 Go Orange! is a specialist travel company catering for visitors to the breathtakingly beautiful district of Otago in New Zealand's South Island. The company, formerly known as Kiwi Discovery, works closely with school groups from both New Zealand and Australia, and caters to parties numbering as few as eight or up into the hundreds.
During the winter, skiing is the most popular choice of activity for visitors, and Go Orange! arranges packages including accommodation, transport, rental, clothing and lift passes. As outdoor adventure specialists, they also arrange for white water rafting, cycling, walking, kayaking, and cruises of Milford and Doubtful Sounds. They can also provide transport for school groups to travel to dinners and other events. will also arrange charters to and from dinners and events.
Groups of 20 or more are provided with a tour leader free of charge, and the full ski package includes access to a choice of four ski fields – Cardrona, The Remarkables, Coronet Peak and Treble Cone.