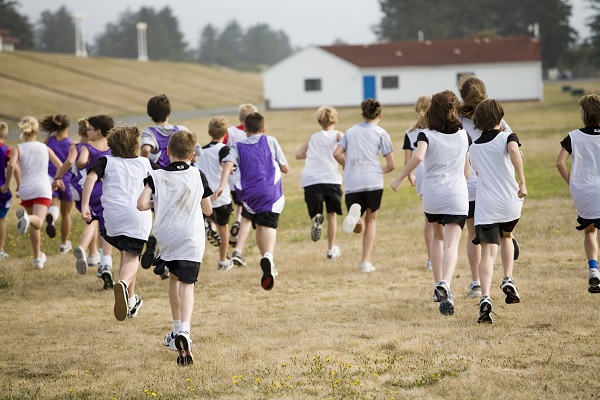 Schools are being urged to review their policies to ensure that all students feel safe and welcome, no matter what their gender or sexuality. This includes providing non-binary uniform options.
The Post Primary Teachers' Association (PPTA) has released its updated guidelines to schools in a bid to support the well-being of gender-diverse students who they say are particularly at risk.
The teachers' union says there is increasing evidence that "young people whose sexual orientation is not heterosexual, or whose gender identity does not fit gender norms, experience low levels of self-esteem. The consequence of this is a pattern of high rates of suicide and other self-destructive or risk-taking behaviours.
Uniform codes
According to the new guidelines, schools should take a close look at their uniform codes. "Clothing plays a significant role in the expression of one's self. In an increasingly diverse world it is important to allow students the opportunity to have authority over some aspects of their expression. There is no more personal an identity than that of gender and sexuality.
"The status quo of asking permission from school officials to wear the "opposite" uniform to their perceived gender can be a daunting prospect for young and vulnerable students. When permission is granted, these students are then seen by their peers to be in opposition to the norm, and in essence, forces these students to "come out" to the wider school community. Coming out is a continual and evolving process and is one which schools can play a supportive role by placing the student in the driver's seat and empowering them to choose their level of expression. Non-binary uniform options provide a safe space in which transitioning students can operate from a position of agency."
Toilets and changing rooms
Schools are also urged to ensure that toilets and changing rooms are designed "in a way to provided implicit safety and security for all of their users". "Providing options for students to change and shower in privacy, and building the physical and organisational capacity for younger students to be separate from older students when changing, will assist in alleviating the potential for personal safety concerns."
Individual toilet and shower units with lockable doors and floor to ceiling divisions are recommended.
Promoting inclusiveness in sport
The PPTA cites findings that 78 per cent of New Zealanders witnessed or experienced homophobia in sport, and says there is an important role for teachers and coaches to play in offering active supervision and being equipped to shut down homophobic, biphobic and transphobic behaviour.
The union's Rainbow taskforce convenor, secondary teacher Shawn Cooper says, "There have always been students with diverse gender identities and sexualities, that's not new. What is new is we're now calling on schools to develop safe and affirming practices to help these students thrive. Each student has the right for their unique identity to be recognised, respected and celebrated.
"Students with diverse sexualities and gender identities face many challenges at school which routinely distract from their learning. Inappropriate toilet and changing room facilities and restrictive uniform regulations unnecessarily exacerbate stress and anxiety.
"Efforts to recognise and celebrate diverse genders and sexualities work to combat bullying for students who are disproportionately targeted in schools.
"We want every school and every teacher to have the resources they need to build an inclusive school culture."