News
Work to start on "state of the art" high schools in Christchurch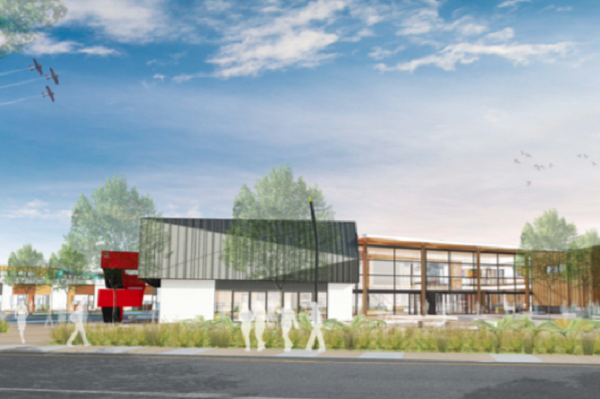 A state of the art design has been unveiled for the rebuild of both Avonside Girls' High School and Shirley Boys' High School at QEII Park in Christchurch.
The design has been created by New Zealand's ASC Architects – part of the ShapED consortium that will also build and maintain the new schools.
Avonside Girls' principal Sue Hume says being able to start from scratch has enabled ASC to come up with the 'ultimate campus'.
"We are delighted. The new campus will feature better facilities than either of our schools have ever had in the past – across every subject area."
Shirley Boys' principal John Laurenson agrees, describing the design as modern and sympathetic to the surrounding area. "The two schools will be set back from Travis Road with numerous trees and landscaped areas, along with four full-sized sports fields. It will be a very green campus," he says.
Facilities to be built include:
A performing arts centre with a 750-seat theatre and a second, 100-seat theatre
A cultural space
Four full-sized sportsfields with a 400-metre running track
Three full-sized indoor gymnasiums – two of which can be joined to host events.
A café and fully-equipped commercial teaching kitchen
The schools will also benefit from being located next to the new QEII Sport and Recreation Centre and in close proximity to the Travis Wetlands Heritage Park.
Each school will also have an electronics lab, a 2D and 3D printing room, six science labs and an indoor fitness centre with treadmills, rowing machines and stationary bikes.
Work on the schools is scheduled to begin next month with a projected opening date of May, 2019.