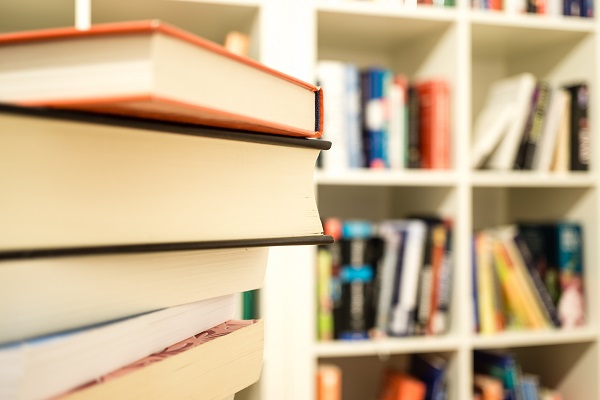 School News takes a look at new titles for school libraries…
A is for Aotearoa, by Diane Newcombe and Melissa Anderson Scott
This is a fun, lift-the-flap treasure hunt for every young New Zealander. Join Girl and Bird on an adventure around New Zealand, and help them follow the clues to where they'll go next. From city to shore, north to south and east to west, readers will visit some familiar places, and make discoveries about others.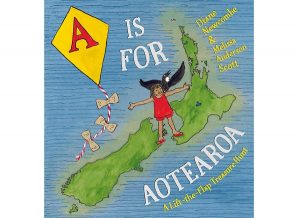 A picture book that engages the reader in geographical discovery, and celebrates New Zealand's history, culture and beauty.
Picture Puffin
Penguin Random House
For readers 3 to 8
Word of Mouse, by James Patterson
Isaiah is unique – his mouse fur is as blue as the sky and he can read and write. He can also talk to humans . . . if any of them are willing to listen!
After a dramatic escape from a mysterious laboratory, Isaiah is separated from his family and has to use his special skills to survive in the dangerous outdoors, and hopefully find his missing family. But in a world of cruel cats, hungry owls and terrified people, it's hard for a young, lone mouse to make it alone, until he meets an equally unusual and lonely human girl named Hailey.
Young Arrow
Penguin Random House
For readers 9 plus
The One Memory of Flora Banks, by Emily Barr
I look at my hands. One of them says "Flora be brave". I am Flora.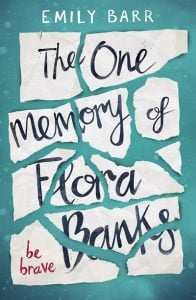 Flora has anterograde amnesia and cannot remember anything day-to-day. She can't remember anything day-to-day: the joke her friend made, the instructions her parents gave her, how old she is. Then she kisses a boy – her first kiss – and the next day she remembers it. The first time she's remembered anything since she was ten. But the boy is gone.
Desperate to hold onto the memory and feelings of love, she sets off to the Arctic to find him. Why can she remember Drake? Could he be the key to everything else she's forgotten?
Puffin
Penguin Random House
For readers 11 plus
House of Robots: Robot Revolution, by James Patterson
Sammy's under-appreciated mechanical helpers are causing chaos in book three of this best-selling series, House of Robots.
After a few early glitches in their relationship, Sammy and his 'bro-bot' E are now best friends. In fact, E is such a valued member of the family that the other electronic members of the House of Robots are feeling sorely unappreciated. And when Sammy's inventor mum becomes distracted by a top-secret project, the robots soon begin to fall into disrepair.
Cue a robot revolt, with the droids wreaking harmless havoc in the house! It's up to Sammy and his disabled sister Maddie to keep the peace until his mum reveals her secret project . . . and why it was worth the wait.
Young Arrow
Penguin Random House
For readers 8 to 10 years
The Severed Land, by Maurice Gee
From the high reaches of a tree, Fliss watches the soldiers attempting yet again to break through the invisible wall. Amid the explosions, a drummer boy tries to escape.
As he is about to be shot, Fliss reaches through the wall and pulls him to safety. But Fliss is dismayed to find she has saved an overfed rich boy. She is even more dismayed to learn that she must accompany him back through the wall on a special mission to rescue the Nightingale.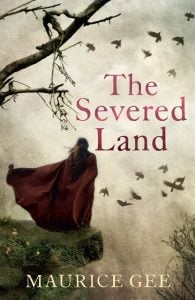 Will Fliss and the despised drummer boy learn to trust each other? Who is the Nightingale? And will they all make it back alive? A gripping, page-turning fantasy adventure which follows a dangerous quest through a divided world.
Puffin
Penguin Random House
For young adult readers
Witch's Cat Wanted, by Joy H Davidson
Once there was a very pleasant witch. She looked exactly as a witch should look, except for one small, furry detail…No cat! And without a cat, her spells are useless! She needs a cat who can ride on a broom, stir her cauldron, memorise her spells, but most of all she wants her cat to be her friend. Will she ever find such a cat?
This delightful story is Davidson's first picture book and won the Joy Cowley Award for an unpublished author.
Scholastic
For readers 3 to 7