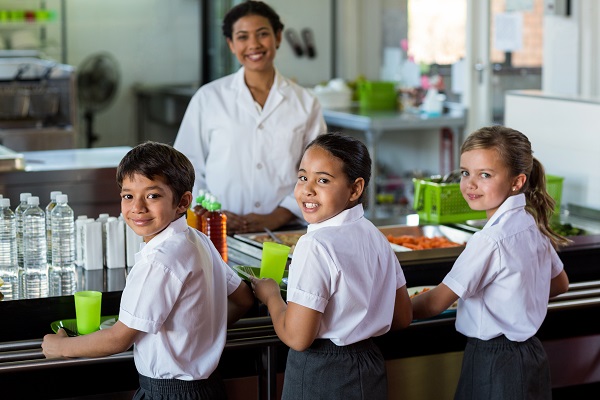 We may know a lot more about food and nutrition than we did 50 years ago, but this does not appear to be helping our eating habits. New Zealanders are fatter than ever before with our rate of obesity ranking only slightly better than that of the USA and Mexico.
While there is no single fix to our health crisis, schools can play an important role in educating children about healthy eating, and by promoting better choices in canteens and tuck shops.
The Ministries of Health and Education and the New Zealand Dental Association all encourage schools to be "water-only zones" to combat the curse of sugary drinks, one of the most significant contributors to obesity and poor oral health. But schools cannot declare themselves sugar-free zones so children need guidance in making good choices for snacks and lunch.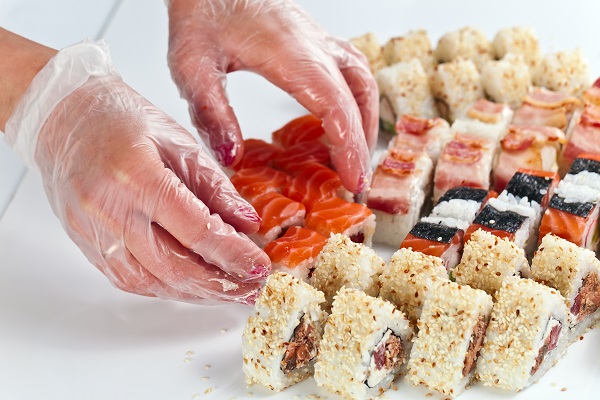 Lunchonline founder David Chapman, who sets up online food ordering systems for schools, says the element of choice is important to retain. "Our programme is still very much around choice and ease of access to parents but we are wanting to steer people towards the right choices. Children need to learn which foods are healthy and have the opportunity to choose them from amongst other foods because when they walk away from the school, they need to be able to manage the choices out there."
Marina Hirst-Tristram, executive director of Tasman Bay Food Group which makes and sells a range of food products to more than 650 schools through its network of Futurefoods distributors, agrees. "The more students are engaged in what healthy eating means, the more likely they are to make better choices both inside and outside of school. There are some great opportunities for students to learn about healthy food, food hygiene and operating a small business if the school canteen is run by the students with support of teachers."
Tasman Bay Food Group works to develop quality, affordable and nutritious food and beverages that are healthier choices than the traditional options, such as a "no pastry" pie filled with lean mince, a toasty pie stuffed with vegetables and Juicies, ice blocks made from real fruit.
Lunchonline has many food providers on its books including Pita Pit, Subway, sushi shops, bakeries and school canteen/tuck shops. Schools are free to choose an independent provider (or their own tuck shop), Lunchonline does the food licensing checks, then menus are uploaded to the ordering website. Parents order online and lunches are delivered to students at school.
EZlunch, a similar ordering system used in more than 100 schools across New Zealand, is also aligned with Pita Pit and Subway, and offers an additional service of nutritious hot meals prepared by independent caterers. EZlunch founder Sandra Finlay says schools have been very enthusiastic about finding an easy way to offer good food. One of their clients is Windy Ridge School on Auckland's North Shore. "There is no admin time [with EZlunch]," says principal Brenda McPherson. "We regularly receive a high quality, hygienic, reliable service that offers huge benefits to our school."
This term, EZlunch is introducing a new app-style interface for smartphones, the device most commonly used by parents of school-age children.
Schools with canteens can boost the nutritional value of lunches on offer by working with the Heart Foundation NZ. The foundation manages Fuelled4life, a collaboration between the education, health and food industry sectors to make it easier to have healthier food in schools and early learning services.
Fuelled4life is the brand name for the Food and Beverage Classification System (FBCS) in education settings, and was designed specifically for foods and drinks that are commonly consumed by children at school and early learning services. Foods and beverages are classified according to their nutrient profile and categorised into either "everyday" or "sometimes" choices.
Everyday foods and drinks are the healthiest choices for your students and include for example, an egg and salad sandwich on wholemeal bread, fresh fruit and plain water. Sometimes options are still good choices but are a bit higher in energy, saturated fat, sugar and salt so should be eaten in moderation. These foods and drinks should not dominate the choices available to your students.
Programme manager Sarah Goonan says the system has been designed to inspire schools to provide tasty, nutritious products and to encourage the food industry to produce and supply healthier foods and beverages that young people will want to consume. This in turn would help children get a good start in life through access to healthier food and drinks.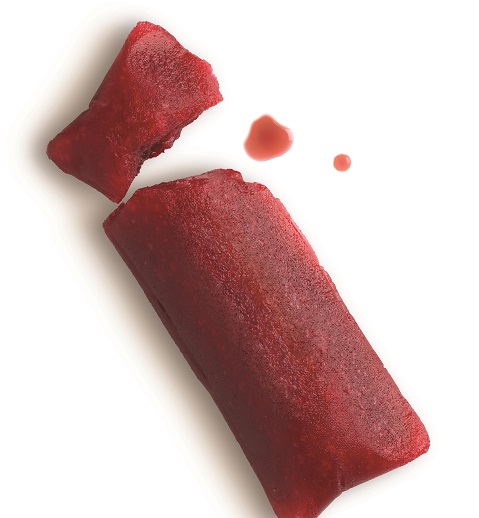 Schools can contact the Heart Foundation to arrange a visit from a local advisor, and are provided with regularly updated menus and recipes, and information about food safety and equipment. Cooks are advised on how to exchange ingredients and cooking methods for optimum nutrition.
"Our sample summer menu has also been popular, offering simple ideas for lunch and snacks along with practical tips on how to plan a nutritious menu."
As well as providing support to school canteens, tuck shops or school food services, Fuelled4life offers individualised nutritional advice to food suppliers and school canteens that provide freshly-made lunch services (Fuelled4life Fresh Made).
Using food suppliers can also be a way to boost school funds. Tasman Bay Food Group offers schools a fundraising option with multi-packs of Juicies which can be used to sell at school events. And lunch ordering services Lunchonline and Ezlunch both pay a percentage of profits back to schools.