News
Finding storage solutions for your school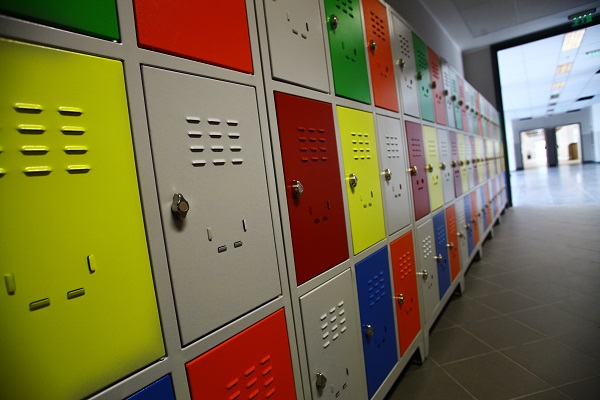 Schools of all types face challenges when it comes to managing their floor space. The combination of expanding rolls, shrinking budgets and rising construction costs mean that schools must make highly efficient use of all areas.
The shift to flexible learning environments has also raised new challenges for where to put everything. Some schools are having to rip out cloak bays to make way for breakout areas, which then raises the question of where to stow coats and bags. Then of course there is the issue of keeping electronic devices safe. Schools are having to rethink their storage for everything from books and bags to classroom supplies and laptops.
In the learning spaces
Modern schools need storage systems that are flexible and space saving, as well as cost effective.
Well-designed storage can help to make learning spaces more effective and flexible, and improve the aesthetic appeal of a room, according to the Ministry of Education (MoE). Many different storage options are available to suit different needs. For example, use of wall units can free up floor space, while moveable book displays allow books to be accessible to even the smallest learners.
The MoE advises schools to consider that:
* the look of a room can change depending on whether you choose open or concealed storage.
* if you locate storage over data and socket outlets, the outlets might become inaccessible
Storing electronic devices
The shift to use of laptops and tablets in the classroom has sent demand for device storage rocketing. Where previously a classroom might have had a few laptops for pupils to share, it is now not uncommon for every student to have their own device – and schools are under pressure to provide secure storage.
Options include student lockers with built-in pouches for devices, popular in BYOD schools, and multi-device storage units for the teaching spaces. These are available both in fixed wall styles and as moveable units. Newer models include built-in charging docks – no more time wasted looking for chargers!
The school library
School libraries come in all different shapes and sizes, so each needs to be designed with thoughtful consideration to its area, resources and users.
Types of shelving for the storage and display of resources vary in design from wall-mounted to free-standing and rollaway units.
Advice from the National Libary when planning the layout of your library's resources is to visualise how you can use the resources to create a welcoming, vibrant and culturally inclusive environment through face-out displays. Allow also for flexible spaces nearby which you can adapt for individual, small or large group use during reading enrichment and other activities.
The other consideration is what sorts of shelving will be required in the library office for activities such as processing and maintaining books.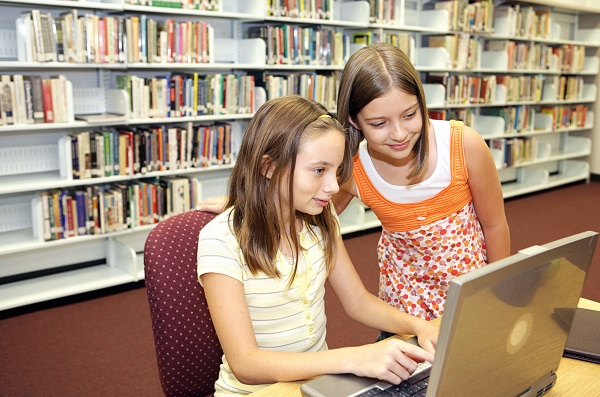 In the locker bay
For a seemingly innocuous piece of equipment, the school locker has a surprisingly varied and interesting life. They're no longer just used for jackets and boots, they now have options to store devices, books, school-bags. Also, in time, most are decorated with gum or graffiti, and some are even used as gym equipment (think pull ups on an open door) or set alight.
New-style, fully plastic Oz Lokas are sturdy, graffiti-resistant, and flame retardant. "We had one school where a fire was lit in a locker and it didn't spread, it was contained," says Craig Vigis from furniture suppliers, class*.
Weather tightness is an important factor to consider, too. "We find that schools are moving lockers to outside areas, on the verandah for example, to free up space inside. They may not be out in the rain, but they do need to be moisture proof." Accordingly, these new Oz Lockas are made out of UV-stabilised plastic. They are also available in bright colours to cheer up the look of bays and corridors.
When planning storage for clothing and bags, the MOE advises schools to consider that storage is best located near entry doors to preserve the condition of the carpet, especially during wet weather, and that poor design can lead to congestion at busy times.
Safety
A serious consideration for New Zealand schools is how shelving and storage units will hold up in the event of an earthquake. Static units may require support by fixing to floors, walls or have overhead tie arrangements. "The taller something is, the more easily it will start rocking and topple, particularly if it's top-heavy. Falling furniture can be dangerous and destructive. Securing it to the wall is usually straightforward," is the official advice from the Earthquake Commission.
Along the corridor
"Many school buildings have large corridors along one side. One way to use this space more effectively is to turn these corridors into learning streets," says the MOE.
Aside of showcasing students' art and providing space for mini breakout sessions, learning streets are also useful places for storing bags on hooks, and for cabinets in which to store art supplies, road patrol equipment and so on.
Resource rooms
The school resource room is storage central, home to thousands of valuable paperback and audio books, all methodically filed. With space at a premium, shelving needs to be capacious. Mobile shelving units double the capacity for storage, and users can "walk in" to the shelves.
Leading shelving suppliers Hydestor customise mobile shelving units to provide maximum use of space.