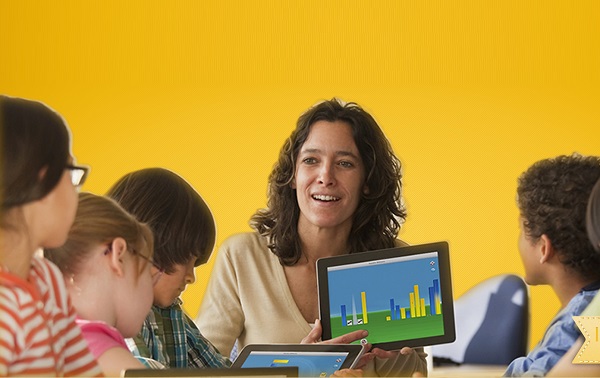 While there is no substitute for effective classroom teaching, access to increasingly sophisticated maths resources can be extremely helpful.
The tricky bit is knowing which tools to choose. Do you opt for digital or multi-sensory? Is it worth investing in programs designed to support the New Zealand curriculum or do you find an app that is free of charge?
"Schools have the scope, flexibility, and authority they need to design and shape their local curriculum so that teaching and learning is meaningful and beneficial to their student communities," says Karl Le Quesne from the Ministry of Education (MOE). "This means that while every school curriculum must be clearly aligned with the direction of the National Curriculum, schools have considerable flexibility in how they implement their programmes. In doing this, they can draw on different resources and models.
"Schools and teachers should consider the needs of their learners and the appropriateness of any resource to meet these needs when making teaching and learning decisions.
Numicon – a hands-on approach
Numicon is a multi-sensory approach to mathematics using structured apparatus designed to give students understanding of number ideas and number relationships.
Each Numicon unit is a coloured square with a hole: so two is twice the size of one, and three is an angled shape. The holes are good for counting, and also make the program accessible to vision-impaired learners.
Cuisenaire rods, base ten and pan balances are also incorporated. The shapes and rods are weighted allowing balancing activities to demonstrate the meaning and use of '='.
Numicon has been in use in New Zealand since 2003 and is now used in more than 500 primary schools and ECE centres around the country.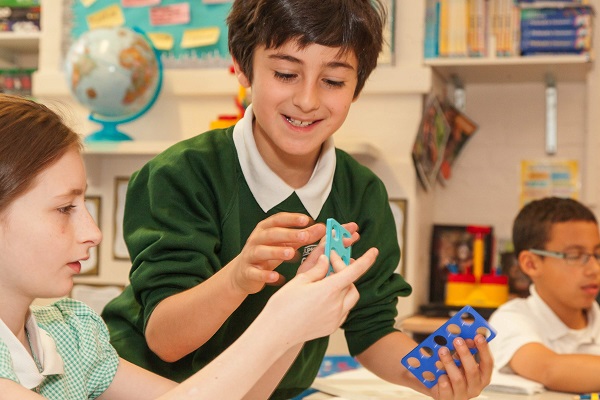 While especially popular for use in primary schools, it has been proven very useful for secondary learners, too. One high school teacher reports: "I worked with a year eleven student who just did not understand how numbers worked together, even in basic facts, but after one session, he got it – and still does. We are now preparing for NCEA, algebra and all!"
Numicon director Margi Leech says the program aligns perfectly with the New Zealand curriculum, and that teachers of year one students are finding that they have completed level one of the curriculum. "These are wonderful results which will impact on the students' confidence and success for the rest of their lives. We all know that students having difficulty at any level always has its roots in year one with misconceptions, poor connections and understanding of numbers and how they relate to each other."
The teaching program is carefully sequenced to construct learning through all the strands together. For example, if the concepts are counting in hundreds, then exploring and doing practical maths with millimetres, millilitres and grams are incorporated. A strength is helping students to generalise their learning of concepts and applying them to practical maths in any situation.
The activities are mostly investigative with problem-solving followed by recording results in the exercise books. The investigations require collaborative learning, while the individual student's progress is observed and recorded every week. This allows the teacher to notice and support any difficulties immediately.
[pro_ad_display_adzone id="4703″ align="left"]
A personalised pathway with Symphony Math®
Symphony Math® is an online program that provides a rich, cognitively-based learning environment to support students in the development of a deep understanding of number.
The program aligns with the New Zealand curriculum levels one to four for number and algebra, and covers number knowledge taught in years one to eight. It is also used for older students needing remediation.
Symphony Math® licences are available in 12 month blocks, and priced depending on the number of students, starting at $30 per pupil. Free one term school trials are available.
ITECNZ business manager Janine Trembath, the New Zealand program representatives, says the program teaches and remediates number skills at a conceptual level, and provides an environment that is challenging and encourages flexibility in students' problem solving.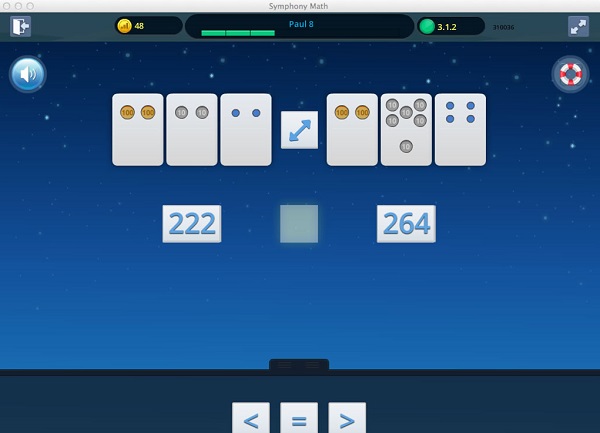 "Students develop an in-depth understanding of number through the manipulation of various visual representations such as dot cards, number bars, number lines, and fraction bars. Auditory sentences and story problems develop maths language and promote problem solving skills. In essence, students learn to better apply their math skills in real life scenarios."
The program allows each student to follow a personalised pathway as the level of instruction adapts automatically according to user responses. Teachers can check student progress in real time, and an alert system flags up students who are struggling and links to skill specific support resources that can be printed.
"Students will always automatically be given the appropriate level of instruction for them, saving teachers time, however for the exceptions when teachers prefer to change this they can turn on or off any levels, or any fluency rounds, or adjust their speed."
While Symphony Math® is used in the USA, UK, and Australia, it may still be a new name to many New Zealand teachers. "To ensure the program's suitability for New Zealand education, we have trialled it in more than 70 schools here. Symphony Learning have recently added two years of instruction and support to the upper levels of program, and we believe it is now very well placed to launch in New Zealand as more than a remediation option," says Mrs Trembath.