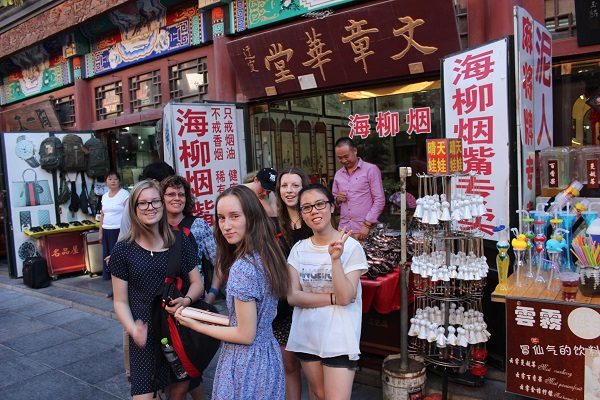 Choosing the right destination, creating the itinerary, organising fundraisers, hosting parent information evenings – yes, overseas educational tours are a lot of work. But ask any student – or teacher – who has been on one and they will tell you what an exceptional experience it was.
For many, the benefits continue long after arriving home. Teachers report that students who perhaps were lacking in confidence or resilience have blossomed as a result of the touring experience, and that the shared experience of travelling together has helped classes and groups to bond.
And that is before the value of exploration is taken into account. Overseas travel allows students to experience first hand other cultures, sites of historical significance, and organisations of special interest. Students today can enjoy cultural exchanges to Korea, pick through ancient ruins in Greece, sing at Westminster Abbey and lunch with astronauts at NASA.
While it all sounds very appealing, it is, undoubtedly, a big undertaking on top of the day-to-day demands of teaching. Because of this, many schools turn to specialist touring companies to make the arrangements.
Tour Time is an education tour company. A family business of 25 years' standing, it facilitates school tours both within New Zealand and overseas.
"The need for our young people to be globally connected, informed and active in our world has never been greater," says Tour Time CEO Brent Imrie. "We guide the students on a learning experience that will enhance the way they see the world with a particular focus on their chosen subject, and we ensure that all curriculum outcomes are met and exceeded. International travel empowers the students to not only become well-rounded global citizens with a wide variety of skills, but to experience new cultures and develop understanding of their place in the world."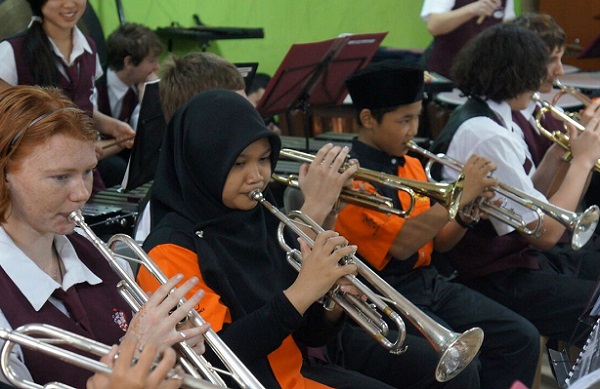 Tour Time caters for sports, music and educational tours to destinations including Australia, South America, UK, Europe, USA, Singapore and Malaysia. Currently, Argentina is the most requested destination for music, sports and cultural groups, while Europe is the top choice for educational tours.
The company makes a point of factoring in what they call the "like never before" experience. For a choir or orchestra, this could be the opportunity to perform at New York's Carnegie Hall, for young basketballers it could be a training session with the Boston Celtics, while digital animation students can access training with Disney Dreamweaver.
"We deliver new, inspirational and life changing experiences that empower students and help them develop as global citizens. It can open their eyes to career pathways and expose them to future careers around the world," says Mr Imrie.
"We are continually developing ground breaking tours such as physics tours to CERN (the European Council for Nuclear Research) and the Linear Hadron Collider, and visits to global corporations to inspire young leaders."
Mr Imrie cites being fully bonded and licensed as one of Tour Time's major advantages for schools and parents. "When parents or schools pay deposits and progress payments, their money is lodged into a school/tour specific trust account which is fully audited and bonded by TAANZ; this means that those tour funds can only be accessed for the payment of their specific tour and the funds cannot be used for anything else e.g. wages or advertising. All groups' payments are fully protected."
[pro_ad_display_adzone id="4703″ align="left"]
Supplier case history
ROSEHILL COLLEGE – MUSIC
Rosehill College's tour band has travelled internationally with Tour Time to Argentina, Singapore, Malaysia and China, and is currently planning its tour for 2017.
Head of music Sue Banham says the band tours so that students can feel the "connectedness" that music offers between people of all countries, cultures, religions and ethnicities, to strengthen the band's performance skills, to perform under different conductors, and to strengthen as a group.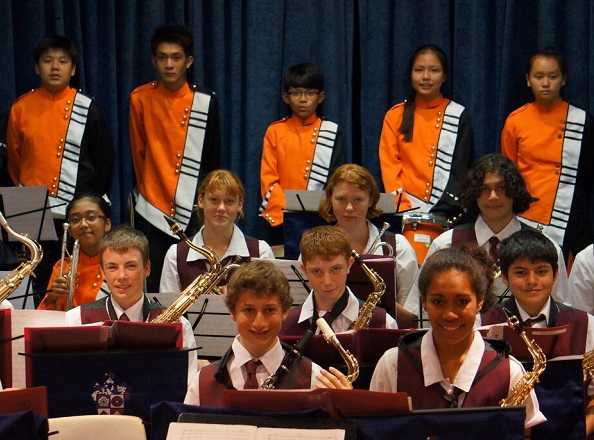 When looking for a tour company, she says the school chose Tour Time because it offered the best value for money and because of its flexible approach. "They are always happy to add to or delete from the itinerary, even when we're actually on tour!"
Using a tour company made a phenomenal difference to the workload for staff, she said. "We have done tours on our own, so we really appreciate the work done by Tour Time. Their staff have previously visited all the places on the proposed itinerary and this takes a huge stress off us as it is so important to know of all potential hazards when taking students on tour."
In non-English speaking countries, Tour Time organises for interpreters to be with the group at all outings and meals. "This is such a great help and provides such peace of mind in a foreign country.
But more importantly, we love having Brent and Dave on tour with us! They become an integral part of the tour and even take photographs that they upload to Facebook daily. There is a real personal, family touch, both within New Zealand and whilst on tour!"