News
Tributes flow for workers' champion Helen Kelly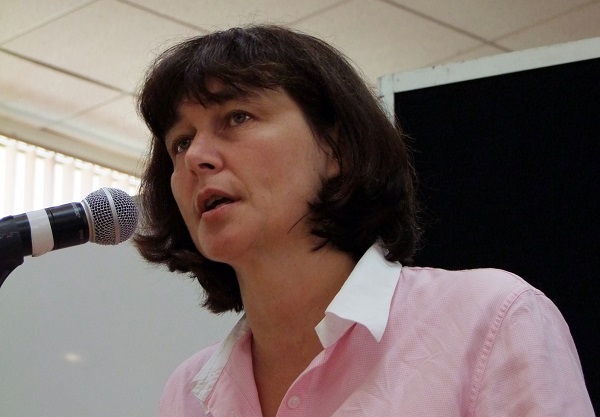 Education professionals have joined the New Zealand Council of Trade Unions (CTU) to pay tribute to former union boss, Helen Kelly.
Ms Kelly, a lifelong campaigner and union member, succumbed to lung cancer last week at the age of 52.
Ms Kelly started her career as a primary school teacher at Johnsonville Main School, and was famously appointed a union delegate on her first day. She went on to hold senior positions with both the NZEI and the Association of University Staff (AUS – now known as New Zealand Tertiary Education Union, TEU). In 2007, she was elected president of the CTU where she worked until resigning in October, 2015.
NZEI President Louise Green said the union movement had lost a great leader, but those who knew her personally had also lost a compassionate and courageous friend who continued to fight for a better life for others right to the end of her own.
"She was truly someone who made a genuine difference in the lives of countless New Zealanders. Her passing is a loss to all of us, but we especially send our love and sympathy to Helen's husband Steve and her son Dylan," said Ms Green.
CTU president Richard Wagstaff said Ms Kelly lived her commitment to fairness and justice every day. "She was generous, creative, innovative, inspired and determined. She dreamed big and worked hard – and we're a better country for her achievements.
"People from around the world are now remembering how Helen inspired and empowered them to make their working lives better."
Ms Kelly's public farewell is scheduled for October 28 at the Michael Fowler Centre in Wellington.