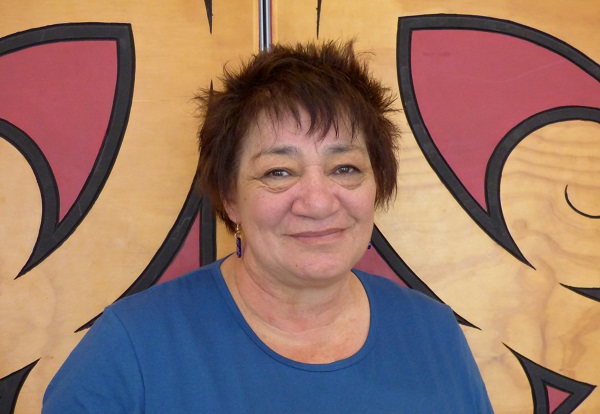 A resource teacher of Māori, based at Waitara East School in Taranaki, has been given one of the highest honours in the education sector. Tiri Bailey, who has iwi links with Te Atiawa Taranaki and Ngāi Tahu, has been made a Fellow of NZEI Te Riu Roa.
In presenting the award NZEI president Louise Green said that Tiri had been a passionate advocate for NZEI Te Riu Roa, supporting members industrially and professionally.
She became a member of NZEI while at Auckland Teachers' College from 1970-1972, and became active in NZEI's Miro Māori network where she took leadership roles to advance the cause for members and tamariki in education.
"I feel very humble, and yet proud, to get this award. It affects me personally but also acknowledges the work we do for Miro Māori and Māori education. We can't do this work without the support of whānau and members. "
Tiri has represented NZEI members in all major office positions in the Taranaki region and has been Taranaki representative on Te Reo Areare and in this role served as Kaihautū, during which time she represented Miro Māori at international educational forums. She has also been on numerous working parties and committees through national executive.
"It has always been her strength to bring people on board with her to support educational initiatives, and she is renowned for her gentle ways in sharing tikanga Māori and why a Māori voice needs to be heard,'' said Ms Green.