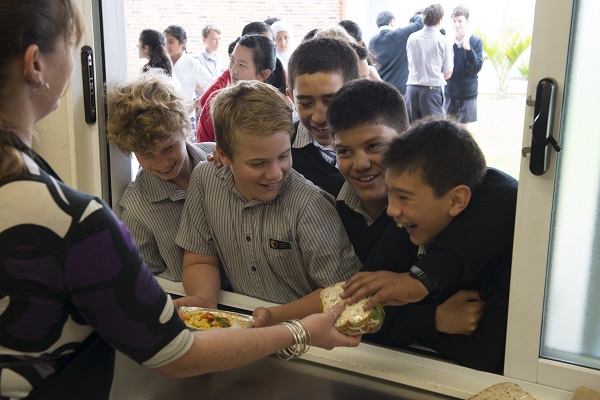 When is the last time you looked closely at the quality of your school canteen menu? It's an important question because 50 per cent of Kiwi children purchase food regularly from their school canteen.
Serving healthy food to students makes a big difference to their ability to learn in the classroom and their ability to form long-lasting, healthy eating habits. Your menu really does matter.
Planning – the recipe for success
Careful planning is essential. By considering factors such as who your customers are, what resources you have and what foods are available each season, you'll end up with a menu that ticks all the boxes.
Many school canteens work to tight budgets with small margins. Planning a menu can help you to stick to budget by scheduling "specials" and ordering ingredients nice and early, which will save you making costly and unexpected top-up purchases throughout the week.
Planning can also help you to make best use of your staff. Food preparation and serving time in school canteens is often tight and, by knowing what meals are being served and when, you can book in staff accordingly.
Furthermore, using a planned menu makes it easier to evaluate and improve your menu according to feedback from students and staff. It's also a great way to provide a record of the meals you've served up over time.
Let's get started
The aim is to create a menu that offers some core items that rarely change, while providing variety through tasty seasonal and daily specials. We want to meet students' nutritional needs but also keep them happy and satisfied. Not an easy task, but it is possible!
Here are some things to think about when planning your menu:
Customer characteristics: think about your students' nutritional requirements, preferences, cultural and religious backgrounds and special diets, such as vegetarianism
Food characteristics: consider variety and taste, appearance, cultural and social acceptability, seasonal variations, ease of serving at peak times, and cost
What do your customers actually want?
Resources: what do you have available in terms of finance, staffing, preparation and cooking facilities, and storage capacity?

Now it's time to plan the menu:
1. Decide on your menu structure. Will your canteen be open for breakfast, morning tea and lunch? What kinds of foods will you offer at these times? And are there any special events or school theme days you need to factor in?
2. Download a template from fuelled4life.org.nz or, if you menu is small and you need to plan only sandwiches and rolls, try developing your own template.
3. Refer to old menus, customer feedback and recipe ideas from the Fuelled4life website and Fuelled4life School Catering Guide.
4. Now write in each menu item in turn:

Fill in standard items (the same every day)
Plan the main hot dish or dishes
Plan hot snacks for morning tea and afternoon tea
Plan sandwiches and/or rolls for lunch time
Plan other items such as salads, sushi and cold snacks

5. Look at the menu and make sure you don't have repetitions of major ingredients, and that you have provided a wide range of flavours and colours. Variety will keep your students from getting bored!
6. Consider gaining customer feedback through a questionnaire, or student and staff forums. Revise the menu periodically based on the feedback.
How can Fuelled4life help?
Fuelled4life is based on the Ministry of Health's Food and Beverage Classification System (FBCS). It's a free, practical tool which helps schools provide healthier food. It aims to increase access for young people to healthier food and beverages, and to inspire food services to provide tasty, nutritious products.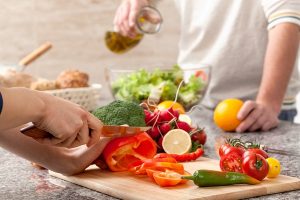 Foods classified as "everyday" are those which are low in energy, fat and salt, and therefore appropriate for everyday consumption.
"Sometimes" foods and drinks are those which are still good choices but a bit higher in energy, saturated fat and salt, and so should be eaten in moderation. "Sometimes" foods and drinks should not dominate the choices available.
Sign up to Fuelled4life
One in three Kiwi kids is overweight or obese, but you can help to change that. If you are a teacher, principal, canteen manager, caterer or cook and would like to see your school offering healthier food and beverages, here's what to do:
Sign up to Fuelled4life for loads of free resources to help you choose healthier options. You'll also get free access to the fuelled4life website and newsletter which contain tips, recipes, special deals and information on ways to improve nutrition in your school.

For more information or one-to-one nutrition support, please contact the Fuelled4life team on 09 526 8550, email [email protected] or go to www.fuelled4life.org.nz