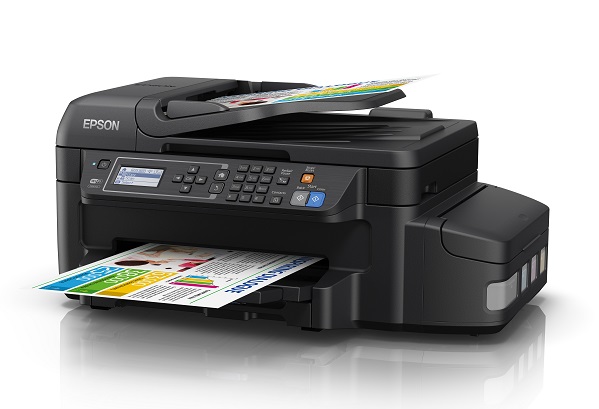 The printer is a key piece of equipment in any organisation; a high quality model can allow staff to maximise productivity while an unreliable printer causes disruption and delay. In a school, where efficiency is everything, choosing a printer is a very important decision.
Today's machines, however, are more than merely printers. Just as the cellphone and laptop have morphed into one "device", so too have the office printer, photocopier and scanner. Modern school offices are equipped with multi-functional machines that can handle an impressive number of tasks. These are variously known as multi-functional printers (MFPs), document handlers or multi-functional devices (MFDs).
The MFP is not only a space saver but considerably cheaper to run than several standalone machines. The cost per page of printing is much lower than that of a standard desktop printer, and the cost in terms of efficiency is incalculable.
The most important consideration is the total running cost of the MFP. "Quite often the price of the printer is relatively cheap, but the ongoing cost of consumables or cost per each copy outweighs the initial offering," says Nika Osbourne from Epson. "With an EcoTank printer, the upfront cost is all you pay for your printing for up to two years*. After that, the ongoing cost of ink is minimal, $19.99 per ink bottle, by comparison with cartridges and toner, prices of which start from $30 and go up to $100+ with significantly less ink/toner."
Many MFPs have touch pad displays on which the size and order of icons can be customised. Web browsers are embedded, and cloud connectivity allows documents to be sent directly between the cloud and the machine. This in itself can save a considerable amount of time. Epson's L565 and ET4550 both feature WiFi Direct which allows printing from any device with a WiFi connection.
Print quality is impressive, up to 1200 dpi x 1200 dpi in a middle-market machine, but this is not necessarily a high priority in a school. Indeed, schools are warned not to opt for machines with all the bells and whistles, but to spend only after careful consideration of how the MFP matches the school's document processing requirements.
David Mason, education sales manager for Toshiba, recommends considering what the agreement is that the school is entering into. "Does it have volumes associated with it or is it more flexible if needs change? Our professional advice for schools is not to enter into a volume base agreement, but rather a rental and separate service arrangement."
Look closely at the terms of trade – this is what the school is committing to – not what is written on a quotation, and reference sites of other educational users that use the brand being considered. Mr Mason recommends checking the reference sites for feedback on after sales service, too. "Does the account manager respond promptly to concerns or issues that may arise?
"The most important consideration in our opinion is totally understanding the customers' needs and once this is achieved, finding the best solution to help them meet their objectives. Generally most schools as with customers themselves are aware of what they would like to be able to do with their multi-function device. Printing, copying and scanning are all standard with these unity, but there is a growing trend developing with schools wanting to print and copy less and concentrate more on documents management solutions. Faxing is still available but most customers now scan and email."
With this is mind, schools are advised to ask for the nitty gritty on costs. Are costs fixed for the duration of the agreement? Is there a monthly charge for scanning, or charges for consumable deliveries?
"A good service provider will help you complete a needs analysis in order to identify which product is suitable for your school's needs," says Mr Mason. "Look for a service provider who is wanting to foster a good, long-tlerm relationship with the school. This is essential in the education sector."
Cartridge-free printers proving economical and efficient
Epson's EcoTank printers, launched in New Zealand 18 months ago, are revolutionising small office printing. The big deal about these printers is that the ink is not in cartridges but contained in integrated high-capacity tanks which allows a continuous supply. No pesky cartridge changing required, and the tanks contain two years' worth of ink. These models, L565 and ET-4550, have become a favourite choice for schools and offices. In fact, the ET-455o has been named by Buyers' Laboratory (BLI), the world's leading independent evaluator of document imaging, hardware and software, the 2016 BLI Winter Pick for innovative ink products catering to both small office and home office.
"Epson won the award thanks to the unique, cost-saving design which includes ink tanks that only need to be replaced every two or so years, and refill bottles that are very affordable," says BLI spokesperson Marlene Orr. "All of this translates to a low total cost of ownership, low intervention rates and less waste, saving customers' time and money."
All school staff recognise the importance of having reliable and economical tools in order to maximise effiency and minimise waste. With EcoTank printers there is less downtime whilst sourcing and replacing consumables for the printer. The E-4550 comes with enough ink to print up to 11,000 pages in black2 and 8,500 pages in colour2, meaning no costly, last-minute trips to buy ink. Other features beneficial to schools include Epson Connect™ and Wi-Fi Direct®3, two-sided printing, a 30-page auto document feeder, a 2.2″ mono LCD screen, 150-sheet paper capacity and low-cost, easily refillable tanks.
The use of ink bottles means that there are no cartridges to change, ever. The ink tank can be topped up when required, and additional high-volume ink bottles with drip-free nozzles and resealable caps can be purchased. The replacement bottles also hold enough ink to print 6,000 pages in black1 ($29,99 each) and 6,500 pages in colour1 ($19,99 each).
2 years' of ink based upon user's average monthly print volume (TNS Research – June 2013)
Quoted yields/CPP are extrapolated based on Epson original methodology from the print simulation of Test Patterns provided in ISO/IEC24712. Quoted yields/CPP are NOT based on ISO/IEC24711. Quoted yields/CPP may vary depending on the images that you are printing, the paper type that you are using, the frequency of your prints and environmental conditions such as temperature.
Requires a wireless connection to the internet