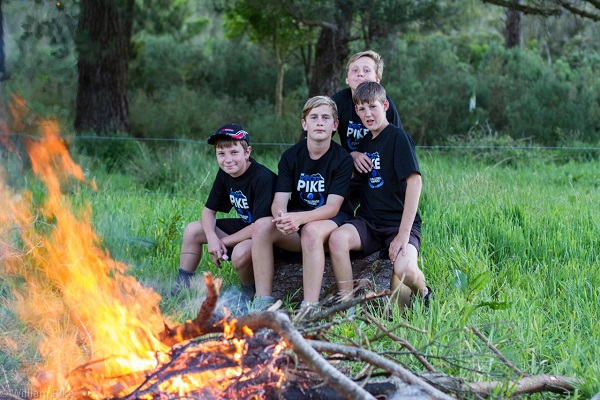 Technology is undoubtedly a wonderful thing. It allows us to connect, communicate, research and access entertainment at the literal press of a button. Conversely, excessive use of technology can cause us to disconnect from ourselves, from knowing who we are and how to relate to those around us. Given that we cannot stem the digital tide, it has become increasingly important to be mindful about making and maintaining physical connections.
This is especially pertinent in a school setting in which many students have only ever known a world of Google, smart phones and apps. They are laser fast digital learners, but a growing number have few physical, social networks. Families continue to decrease in size with 16 per cent of children "onlies" and 31 per cent living in one-parent families. Added to this, family time continues to be whittled away by the demands of work and, in some cases, commuting. Outside the home, access to opportunities for connection within the community is restricted by the ability to pay with most sports clubs and music groups requiring membership fees. Given that 16 per cent of children (128,000) in New Zealand live in households with an annual income of $20,000 or less, these types of community activities are not likely to be an option.
However, the need to be part of a family, to have friends and to belong in a community has not diminished. Psychologists call this "sense of community" (SoC) and identify it as an important predictor of well-being. In fact, researchers from Auckland University found that "feeling like one belongs and is accepted in meaningful social groups is reliably linked to well-being and health-related outcomes."
It is this vital sense of belonging that is key to the William Pike Challenge Award (WPCA), a framework designed to help schools run highly successful programs for Education Outside of the Classroom (EOTC). The WPCA's focus is to create conditions in which students can gain resilience, connectedness, leadership and a growth mindset. The schools are provided with support, resources and motivation to establish and facilitate their own program.
"Our flexible structure helps passionate educators deliver purposeful EOTC to develop a positive youth culture. By participating in the WPCA, youth embrace new challenges, develop life skills, knowledge and awareness of their community," says director William Pike. Students in years seven, eight and nine participate in five outdoor activities led by the school, 20 hours of community service, and passion projects. Outdoor activities are unique to each school, they are encouraged to use their own "backyard".
"Research shows that for positive youth development to occur, youth need to have an opportunity to feel a sense of belonging and to be valued. This can be achieved through making a contribution to their community. Community service is an integral part of the WPCA. It is through this service that students establish strong connections across home, school, peer and community life," says Mr Pike.
Feedback from teachers testify to the program's impact: "The nice thing is that the connection has grown and is now particularly strong," reports Marika Karshagen, deputy principal of Ngahinapouri School in Ohaupo. "Locals know our year eights do community service and I'll get emails asking for help. We have a local apple farmer and he'll let us know if there are apples on the ground which the kids can pick up and take to the Salvation Army or wherever. I get constant requests for the kids to do this or that, and many of our kids work all over – stacking firewood and all sorts of things which in my view is real community service because it is their community."
And while the community is benefitting, those who gain the most are the kids, say teachers. "One of the best ideas is helping out in the community, doing something for somebody else," says one. "I, like William, totally agree that in helping other people you build your self-esteem. I have seen that already so that is probably one of the biggest pluses."
"Key competencies sit naturally within the WPCA program," says Mr Pike. "Community service gives students an engaging and authentic context to become contributors to the well-being of New Zealand.
"To have resilient youth using knowledge, skills and experience to participate confidently in their communities is a step forwards to ensuring we have actively involved lifelong learners."