Education
How teaching overseas can enhance your career (and bank balance)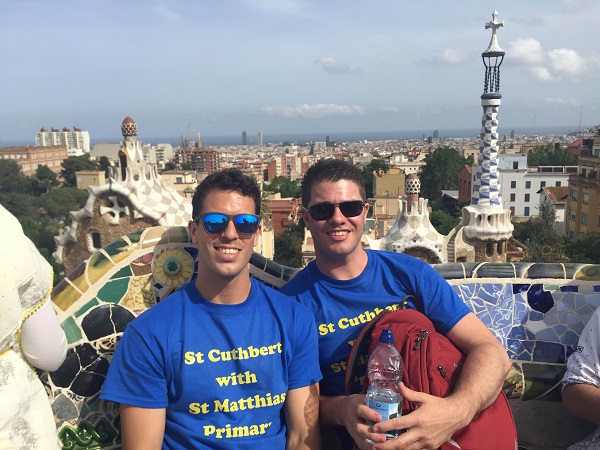 That great Kiwi rite of passage, the overseas experience (OE), is very well served by a qualification in teaching, a highly portable profession. Opportunities abound for New Zealand teachers all over the world, and the possibilities for cultural experience and career progression are limitless.
Getting a teaching job in another country requires applicants to meet two very specific sets of regulations, teacher certification and immigration.
There are a number of agencies which deal specifically with overseas teaching placements, some handle placements in many different countries while others specialise in one, for example China or the UK. Current listings include vacancies for primary and secondary teachers in Brunei, an English teacher in Kuala Lumpur, a music teacher in Bangkok and primary teachers for a private school in west London.
New Zealand-trained primary teacher Cathy Ullyett is teaching in Sumbawa, a remote part of Indonesia, and says the conditions are very favourable. "I am paid double what I earned in New Zealand, and I work 7:30-4:40 with absolutely no take-home work, nothing during evenings, weekends or holidays.
"I also get 12 x 40-minute periods of release each week for planning, and we finish work at 12pm on Fridays."
Nikki Merval's life in Qatar sounds similarly dreamy. She trained at Victoria University and now teaches in an international school, a position she secured from New Zealand through an agency.
"Conditions are great, the maximum class size at my school is 22, and we have specialist teachers for art, PE and music which means we can spend time planning when the children are in those classes.
"The money is much better; we are a family of five living on my salary which means my husband can be home with the children, and we are still able to travel and save."
Most schools hire in January for a September start so now is a good time to start the process. Teaching agencies request applicants register online, upload a curriculum vitae and supply teaching certificates and references. A police check will be required. Sometimes the process is extremely fast with job interviews and offers happening within days of registration, but candidates are advised to allow three months.
Many teachers choose London for its familiarity of language and convenience for European travel, while those wanting to save money may opt for the United Arab Emirates (UAE) where incomes are tax-free and benefits are generous.
You will need to provide proof of your teaching qualification and at least two years' experience.
United Kingdom
The United Kingdom has long been a favoured destination for New Zealand teachers given our historic ties and its proximity with Europe. There's no language barrier, the money's good – and you can hop across to any number of glamorous locations on your weekends.
"I thoroughly enjoyed the opportunity to travel Europe!" says Auckland teacher Jude Hancock who spent 14 months in a small Catholic school in Surrey. "I was lucky enough to be in a school where I was encouraged to experience everything."
Ms Hancock says she returned to New Zealand with lots of new ideas and enthusiasm. "It made me realise how lucky we are to have the freedom we do in our education system. In the UK, we were expected to mark each and every single piece of work a student did every day. That's five lessons a day, 30 books per lesson."
There are a number of visa options available to New Zealand citizens wanting to work in the UK, but the one that is best suited to teachers is the UK Work Permit which is designed to accommodate skilled workers. Visas are granted on a points-based system and, if awarded, allows two years in the UK with the right to renew for three years at the end of that time.
Korea
Korea offers the opportunity to immerse yourself in an ancient culture, and is a country of friendly, helpful and law-abiding citizens who place enormous value on education. Teachers are highly respected.
Most South Korean teaching packages for native English-speaking employees include free accommodation.
United Arab Emirates
With hot weather year round, great salary and benefit packages and plenty of opportunities for unique travel, the United Arab Emirates (UAE) has become one of the most sought-after locations for teaching abroad. For many schools, contracts are two to three years in length and carry a bonus of one month's salary per year worked. Contracts may also include accommodation, flights, health insurance and education allowances for dependents. Because of these provisions, many teachers are able to save a large portion of their salaries.
Wherever you go, the experience is likely to be life-changing as well as career enhancing. "Teaching overseas helped to shape my views on education and, most importantly, realise just how good our system is in New Zealand," says Ms Hancock. "We encourage our kids to be free thinkers using the Inquiry model, and we are a "skills-based" system by comparison with the UK's "check-box" system.
"My experience was invaluable and I would 100 per cent recommend it to any teacher who is ready for a challenge and a change!"