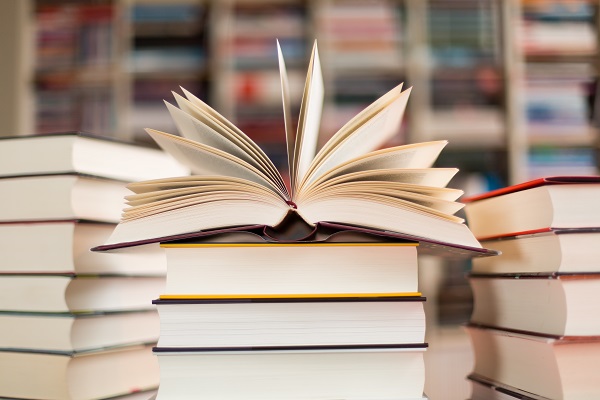 Teachers on the lookout for ways to extend keen readers may like to point them in the direction of Hooked on NZ Books He Ao Ano, a new website specifically for young adult readers. The site guides readers on how to write a book review and allows them to submit their reviews for publication. Readers can review library books or email to request a new book for review.
Reviewing is important because well-argued reviews can influence what gets published and what gets read, says site administrator Eirlys Hunter. "Anyone can say 'I loved this book', or 'I hated that book', but it's much harder to say why."
Hooked on Books He Ao Ano was started by a group of writers involved with New Zealand Books Pukupuku Aotearoa, a print journal devoted to reviewing books by New Zealand authors. They wanted to involve younger readers.
"We're very keen to get more student reviews, both of new NZ books and of older or classic NZ books that kids will find in their libraries. I'd love to have a new generation's reaction to Elizabeth Knox's Dreamquake and Dreamhunter for example, or to Mahy, Gee or Duder."
Teachers and librarians will also find the archive useful – they can delve into reviews of NZ YA, which might help them identify New Zealand books to teach to their classes.
"We've found that students who get a free book have been really good about meeting their commitment to writing reviews, and publishers are happy to provide review copies. We want to make sure that the student reviewers are keen and ready to go, so we only send the list of available books to them, not to teachers."
Reviewers are expected to write at least 500 words, and to take about four weeks to read the book and write their critique. Editor Louise O'Brien adds positive feedback for the reviewer which is visible to site visitors.
Hooked on Books is also open to facilitating student requests such as to interview a favourite author or to ask questions about books.
Student review
To the Is-Land, by Janet Frame
Random House, 1982
The first volume of Janet Frame's autobiography was initially a bit daunting to me. Not only because it's the work of one of New Zealand's most celebrated writers, but because I had no idea how I was supposed to pronounce the title, To the Is-land, and feared the book would be full of intellectual wordplay that would go right over my head. But, upon reading further and having young Janet's tendency for mispronunciation explained – "That year I discovered the word Island, which in spite of all teaching I insisted on calling Is-land" – my nerves were soothed and I jumped right in.
Frame tells the story of her childhood up until she finished high school, living with her poor family in various small towns in Southland and Otago in the 1920s and 30s. Amidst charming descriptions of the New Zealand landscape and a young girl's lovable determination to be a poet and to find the elusive "imagination", we see the shadows surrounding her life: the Great Depression, the Second World War, the death and illness of her siblings, and flickers of her own mental ill-health. Broken into small chapters and progressing through her life in a linear way makes the story easy to follow as it moves between anecdotal memories and sober reflections. As Frame grows up and becomes continually more enthralled with poetry, both as a reader and writer, stanzas from poems appear frequently interspersed through her own prose.
Editor's note: The reviewer describes how the form of the novel echoes or demonstrates what it's about, where the writing technique and the subject of the writing are brought togetherClose
I initially found it a bit disconcerting to be reading such a detailed rendering of a child's life, through the eyes of the child, but written with the sophisticated words of an adult. Particularly in the first half, I found myself constantly surprised at how young this girl was, because of the vivid and precise language used that gave the impression of a girl who understood the world a lot more clearly than you'd think a five-year-old ever could. Of course, Frame's intent in writing this isn't necessarily to give the most realistic depiction of life inside a child's head, or the most factual account of all that occurred, and she immediately addresses this in the opening sentence of the book, referring to it as a "mixture of fact and truths and memories of truths". All in all, I found the experience of reading the account of a childhood filtered through the words of an adult, and the experience, hindsight, and "memory of truth" that comes along with that, a very intriguing and satisfying contrast.
The reviewer describes the writing technique – perspective, time and tense, choice of narrator – and then describes the direct effects of that technique on the themes of the book and the experience of the reader.
Editor's note: The reviewer describes the writing technique – perspective, time and tense, choice of narrator – and then describes the direct effects of that technique on the themes of the book and the experience of the reader.
Besides the shared experience of being and having once been a young woman and child in New Zealand, I didn't expect to find much in common with Frame's youth and my own. I'm happy to say my life has been blissfully free of the tragedy and unrest of hers, as well as the general inconvenience of life before many of the inventions we take for granted today. However, as the book went on and Frame got closer to my own age, I was struck by the experiences detailed which were very familiar. Most notably, her feelings upon her last year of high school and the future beyond that. I myself have just finished high school, and know all too well the feeling of wearing a uniform that had been bought years ago, laughably too large, and then, by the end, having it become an utter shambles, but with no real point in replacing it, given it won't be worn for much longer. In her last year, Frame "felt impossibly old to be at school", a thought that was constantly on my mind every time I rode the school bus this year. Yet, along with the impatience to be finished is also the "thought of how unfitted I thought myself to be to 'take my place in the world'", something that school-leavers over 70 years later feel just as keenly. Although it's an English teacher's pet peeve to have a book praised on account of it being "relatable", the way I saw shared experiences and feelings crossing the boundaries of time and circumstance was something I personally valued most about reading To the Is-land.
I really enjoyed To the Is-land, and am definitely looking forward to reading the next volumes of Frame's autobiography. What could have been a slightly dreary story spanning too many years and referencing too many poets I didn't know was kept fresh and compelling with its short chapters, all with a purpose, and the simultaneous distance and familiarity of a place close to home in a completely different time. As far as biographies and memoirs go, this is a great one to try, with its short length and a narrator you can't help but root for who'll keep you turning pages.
Lucy Prestidge is year 13 at Wellington East Girls' College.