Education
TV show explores schools' kapa haka rivalry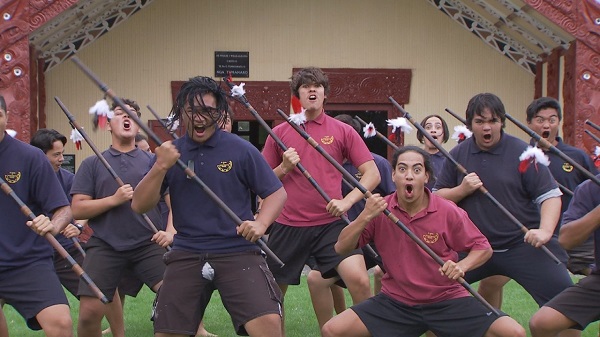 Maori Television's new show, Road to the Nats, reveals behind the scenes drama in the lead up to the National Secondary Schools' Kapa Haka competition.
Starring seasoned competitors Te Whare Kura o Hoani Waititi and their rivals King's College, the series will shine a light on the blood, sweat and tears that goes into creating a kapa haka team worthy of the national title.
A 40-strong male rōpu from King's College battles it out against Hoani Waititi's traditional wahine-tāne mix.
Viewers will be able to see the tricks, training and teamwork that goes into each powerful routine in the 12-week build up to the coveted competition.
Students, tutors and parents will feature in interviews revealing the fierce competitiveness between the schools battling with their reputation on the line. Both schools are pioneers for Māori language and culture; Hoani Waititi teaches most of their syllabus in Te Reo, and first-time competitors King's College are the only mainstream school in New Zealand to make Māori Language compulsory for year nine and ten students. Road to the Nats premieres on Māori Television at 7pm on Thursday 19th May 2016.